Scenic roads that will take your breath away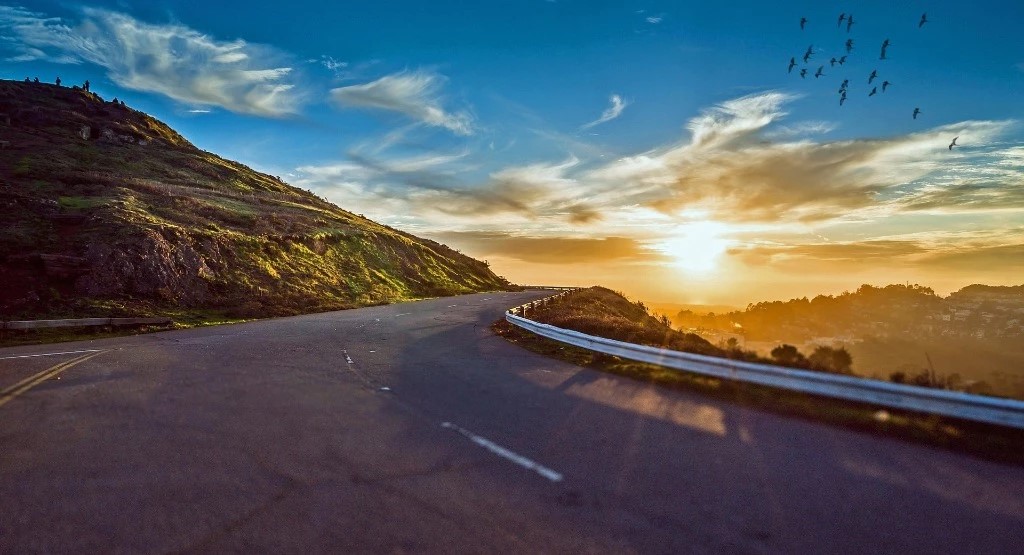 There is a wide variety of landscapes to see in the United States. From luscious rolling hills to coastal byways, we wanted to share some of the best roads you can drive to enjoy a lovely view.
US Highway 5
From Putney, Vermont, this route follows along the Connecticut River and features several old wooden bridges. Children may enjoy a stop at Santa's Land USA. This small park is conveniently located off the highway and is open annually from the summer months until Christmas Eve. Stretch your legs in Ascutney, Vermont, at the Wilgus State Park to enjoy the great outdoors. It is pet-friendly and has camping and RV sites open for use from May through September. History buffs will love the American Precision Museum in Windsor, Vermont, which has one of the largest collections of historical machines and tools used in the industrial age. Lake Morey in Fairlee, Vermont, is another point of interest to consider on this drive.
Arizona State Route 179
Even though it isn't a very long stretch of road, the Red Rock Scenic Corridor is impressive. You will witness the beauty of the desert and become acquainted with Sedona, Arizona, during your drive here. This route leads you through the village of Oak Creek, where you can see landmarks such as Bell Rock, Courthouse Butte, and Cathedral Rock. Explore the Coconino National Forest and enjoy some hiking during your drive through this neck of the woods.
US Highway 13
Follow this road across the Chesapeake Bay and up along the Delaware River. Beginning in the Eastern part of Virginia, you will cross the Chesapeake Bay Bridge-Tunnel. Start in the morning to catch the sunrise and get splendid views of the water. The Fisherman Island National Wildlife Refuge is right on the other side of the bridge, followed by various small towns before you finally reach the capital city of Dover, where the Delaware Bay leads into the Delaware River. If you drive far enough, this road can even take you up to Philadelphia, Pennsylvania.
New York State Route 97
Typically, people don't think of New York for scenic drives. However, just 2 hours north of New York City, you can take the main road out from Port Jervis and enjoy the stunning winding views that follow the Delaware River. Bring your camera to capture the massive rock face on one side with views of the river at the Hawks Nest overlook. In Narrowsburg, New York, you can go down to the Delaware River at the Mongaup Valley Wildlife Management Area off Highway 97 and enjoy fishing or skipping rocks. You will also come across an eagle observation area, several hiking trails, and some campgrounds if you feel inclined to extend your stay in this area.
US Highway 78
This 715-mile route will take you through cities such as Memphis, Tennessee, Birmingham, Alabama, and Charleston, South Carolina. Enjoy views of the majestic Appalachian Mountains and cruise your way through this lovely region of the United States. There are several places to stop, including the National Civil Rights Museum in Memphis, Holly Springs National Forest (Potts Camp, Mississippi), and Elvis Presley's Birthplace in Tupelo, Mississippi. As you continue your journey, be sure to visit the Birmingham Museum of Art in Alabama, Tallageda National Forest (Brent, Alabama), the Georgia Aquarium in Atlanta, and Barnwell State Park (Blackville, South Carolina).
Connecticut State Route 197
Come here to enjoy some peace and quiet at the Bigelow Hollow State Park in Union, Connecticut. Not too far down the road is Chamberlain Lake, which boasts 50 acres worth of area to swim, fish, and participate in water sports. Their campground offers nice restrooms, showers, washers, dryers, as well as other recreational activities while you're there. This route eventually turns into the Main Street in the neighboring town of Dudley, Massachusetts. If you've never spent time in the Northeastern region of Connecticut, this drive is sure to give you a breath of fresh air.
US Highway 90
If you begin on Texas and Louisiana's border, this highway takes you through Louisiana's southern region for an experience unlike any other. Drive across the Calcasieu River Bridge and see Lake Charles, then pass through miles of farmlands and experience bird watching at the Bayou Teche National Wildlife Refuge. You will also cross over the Mississippi River at one point before arriving at the bustling city of New Orleans. There are multiple RV parks scattered along this route, making it an ideal area for avid travelers.
If you love road trips, we hope that these scenic drives will give you inspiration for your next U.S. excursion. There is so much to explore, so get out there and go wandering to wherever your heart desires.