The top places to see in New Hampshire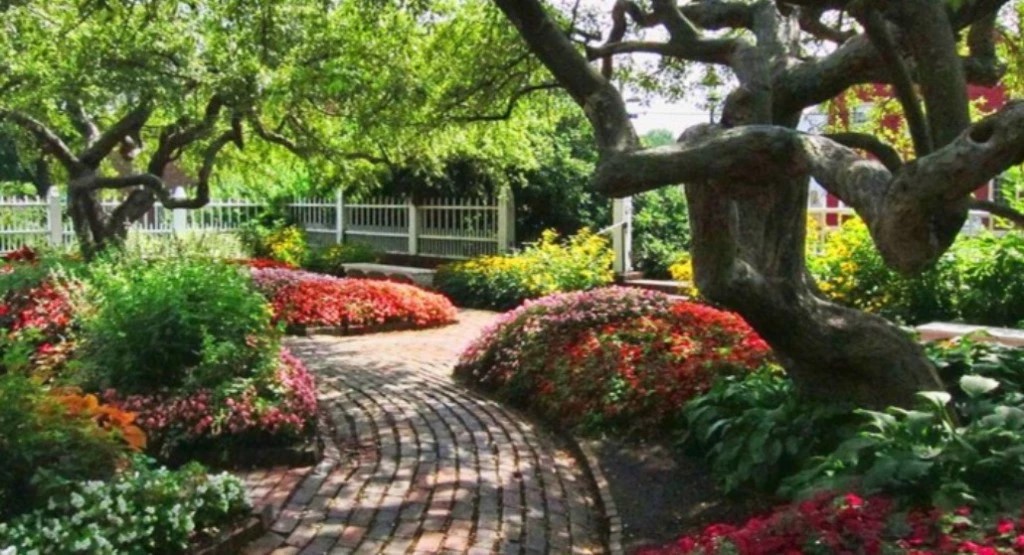 When people think of the Eastern United States, the most common states that come to mind may include Massachusetts, Maryland, New York, and Virginia. Unless you have ties to New Hampshire, it's not the most sought-after state that one may consider visiting. Today, we hope to inspire you to explore some of New Hampshire's hidden gems and top tourist attractions.
Lost River Gorge (North Woodstock, NH)
Outdoor enthusiasts will love this natural wonder. The Ice Age greatly impacted this region, and once the ice melted, it formed the Lost River Gorge. Visitors can take the 1-mile long boardwalk trail and witness the breathtaking waterfalls hidden in the White Mountains. Along the trail, there are also caves to explore. One of the popular ones is called the Lemon Squeezer; let's just say this one is not ideal for people with claustrophobia. For an even more memorable experience through the caves, book a reservation for a guided lantern tour. These tours begin at dusk and take about 2 hours. The Lost River Gorge is open May through October with varying days and hours.
Mount Monadnock (Jaffrey, NH)
This mountain is the most prominent peak in Southern New Hampshire and is a popular place for local hikers. If you want to reach the top, take the Monadnock Headquarters trail, which eventually forks to the White Dot trail. These trails offer the most direct route to the top of the mountain. Roundtrip, this rocky hike takes about 3 to 4 hours to complete. Be sure to bring a camera with you to capture the awe-inspiring view at the top. Please note that pets are strictly prohibited, and parking is limited, so it is best to book a reservation to hike here.
Hampton Beach State Park (Hampton, NH)
For those of you who enjoy the beach, this popular state park is located in Southeastern New Hampshire, just shy of an hour's drive from Boston, Massachusetts. Take in views of the Atlantic Ocean and enjoy some fun in the sun while you're here. If you want to bring your furry friends with you, pets are permitted at this beach from October 1 through April 30 during the off-season. Horseback riding is also allowed on the beach during the off-season. Travelers with RVs can extend their stay at the nearby RV park, which offers hookups for water and electricity, plus a dump station.
Governor John Langdon's House (Portsmouth, NH)
Portsmouth is the third-oldest city in the United States. One of its must-see attractions includes this historic house dating back to the late 1700s. John Langdon was governor of New Hampshire, a signer of the US Constitution, and a leader in the American Revolutionary War. President George Washington also set foot inside this immaculate Georgian-style mansion back in the day. Come and take a tour of this historic New England mansion and learn more about the colonial era. Tour times begin every hour from 11 am to 4 pm.
This historic home and other historic homes and landmarks are located along the Harbour Trail. Notable places to go sightseeing here include Memorial Bridge, Albacore Park, Strawberry Banke Museum, the John Paul Jones House, Market Square, and Richard Jackson's house. History buffs will certainly enjoy their time touring and learning about these historic sites.
Franconia Notch State Park (Lincoln, NH)
Venture to White Mountain National Forest and explore this neat state park. The Franconia Notch mountain pass and Flume Gorge are perfect for those seeking adventure and are definitely worth seeing. Hikers can enjoy the Appalachian Trail and take time for wildlife observation. Rock climbers can also find plenty of rock faces to climb within this state park.
Visitors may also take an aerial tramway, which takes you to the top of Cannon Mountain in less than 10 minutes. Take in the majestic view from the observation deck. You can see mountain peaks in New Hampshire, Maine, Vermont, New York, and Canada from here on a clear day.
Conway Railroad (North Conway, NH)
The Conway Railroad station features the Russian Revival architectural style and began operations in 1874. This historic railroad has three different trains that go through Saco River Valley, Mount Washington Valley, and the Crawford Notch. Bartlett Train usually runs on the weekends during the year. The Conway Valley Train runs daily from May to October, and the Mountaineer Train runs from mid-June to early November. Guests can purchase either coach, first-class, or premium class tickets, depending on their preference. Service dogs are always welcome, and one well-behaved dog can join per group with a doggy ticket if you are purchasing a coach ticket. Pets are not allowed on first-class or premium class train cars.
Prescott Park (Portsmouth, NH)
Two Portsmouth residents established this park to create beauty among the city's old, run-down industrial area. It spans 10 acres right along the waterfront and features beautiful flowerbeds and water fountains. The park is a free attraction that is open to the public year-round. Spring is one of the best seasons to visit, with all the tulips and flowers in bloom. However, the park does host events throughout the year. If you want to enjoy a lovely picnic, reserve the pavilion at Four Tree Island. The pavilion also has a large grill if you're going to cook some burgers or other grilled meats. The island is part of the park and is accessible via Peirce Island Road, and has restrooms open seasonally from April to October.
Canobie Lake Park (Salem, NH)
Last but not least, check out one of the oldest and top-rated amusement parks in the nation. Canobie Lake Park offers family-friendly fun and has several attractions such as carousels, the Canobie express train, teacups, log flume, the Canobie Lake cruise, bumper cars, water slides, and thrilling coasters. There are several different carnival games and food options available, plus a VR maze and arcade rooms so you can get a break from being out in the sun. It is open seasonally from Memorial Day through Labor Day from 10:30 am to 6 pm, but only on certain days of the week.
If you're planning a trip to the New England region, don't forget to stop by New Hampshire. It is a beautiful and historically rich state that offers a variety of activities and tourist attractions for all ages. Feel free to view this New England itinerary that takes you through six different states beginning in Boston, Massachusetts, and looping up and around until you end up in Providence, Rhode Island. If you love exploring this part of the United States, you may also be interested in this trip featuring historic East Coast Lighthouses.