The top places to see in New Hampshire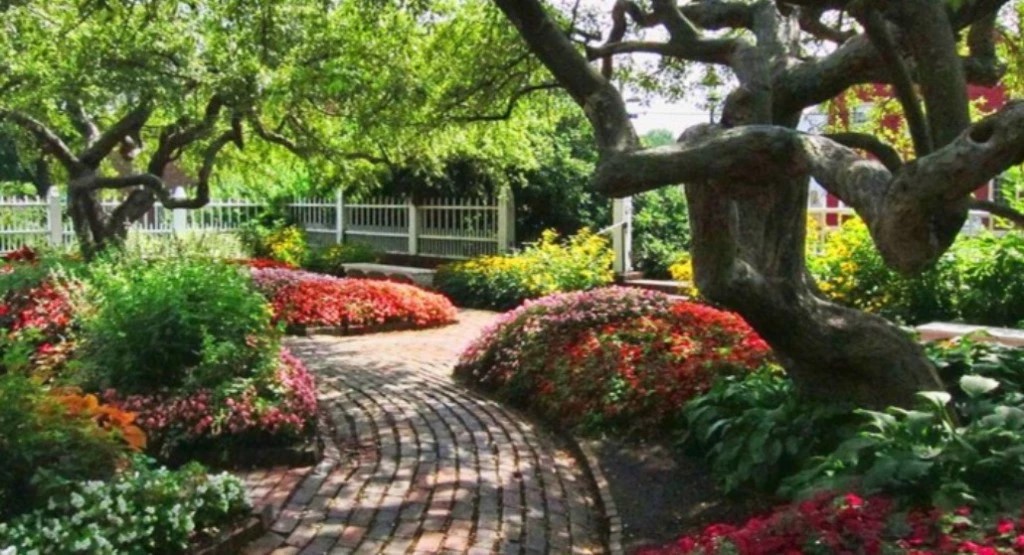 When people think of the North Atlantic Coast, Maine, Massachusetts, and Connecticut often come to mind. Unless you have personal ties to New Hampshire, you may overlook this state. Today, we hope to inspire you to explore some of New Hampshire's hidden gems and top tourist attractions.
Albany Covered Bridge (Albany, NH)
Constructed in 1858, the historic Albany Covered Bridge spans across the Swift River. This bridge is sturdy enough for cars to drive on, but many visitors like to simply walk across it and take pictures. The Albany Covered Bridge is one of the top sites along the Kancamagus Highway, so expect to see lots of visitors here.
Canobie Lake Park (Salem, NH)

Canobie Lake Park is one of the nation's oldest and top-rated amusement parks, and it features several attractions such as carousels, the Canobie express train, teacups, log flume, the Canobie Lake cruise, bumper cars, water slides, and thrilling rollercoasters. This attraction is open seasonally from Memorial Day through Labor Day.
Conway Railroad (North Conway, NH)
The Conway Railroad station started operating in 1874. This historic railroad has three trains going through Saco River Valley, Mount Washington Valley, and the Crawford Notch. Bartlett Train usually runs on the weekends all year, the Conway Valley Train runs daily from May to October, and the Mountaineer Train runs from mid-June to early November.
Franconia Notch State Park (Lincoln, NH)
Franconia Notch State Park is the ideal place for you to enjoy the great outdoors. Hikers can explore the Appalachian Trail to their heart's content, rock climbers have plenty of places to climb around, and all can capture bird's eye views of the region by riding on the Cannon Mountain Aerial Tramway.
Governor John Langdon's House (Portsmouth, NH)
Portsmouth is the third-oldest city in the United States and one of its must-see attractions is the historic John Langdon house. John Langdon was governor of New Hampshire, a signer of the US Constitution, and a leader in the American Revolutionary War. President George Washington also set foot inside this Georgian-style mansion, so come take a tour of this historic place.
Hampton Beach State Park (Hampton, NH)
Beach lovers should visit this popular state park. Hampton Beach is just shy of an hour's drive from Boston, Massachusetts. Take in views of the Atlantic Ocean and have fun while you're here. Travelers with RVs are welcome to extend their stay at the nearby RV park, which offers hookups for water and electricity, plus a dump station.
Lost River Gorge (North Woodstock, NH)
The melted ice from the Ice Age helped shape the Lost River Gorge. All visitors should hike to see the breathtaking waterfalls hidden here. Feel free to explore the caves too, one of the most popular caves is known as the Lemon Squeezer. This natural wonder is open annually from May through October.
Lower Falls (Albany, NH)
Lower Falls is basically a giant natural waterslide, and it also has a swimming hole nearby. Since Lower Falls sees a majority of its crowds during the summer, spring and fall are the optimal times for landscape photographers to visit. Hikers of all ages can also explore the easy 1.8-mile hike to view more of the local flora and fauna.
Mount Monadnock (Jaffrey, NH)
This mountain is one of the most prominent peaks in New Hampshire and is a popular place for local hikers. If you want to reach the top, take the Monadnock Headquarters trail, which eventually forks to the White Dot trail. These trails offer the most direct route to the top of the mountain. Roundtrip, this rocky hike takes about 3 to 4 hours to complete.
Prescott Park (Portsmouth, NH)
Two Portsmouth residents established Prescott Park to add a sense of beauty to the city's old, run-down industrial area. It spans 10 acres along the waterfront and features beautiful flowerbeds and water fountains. The park is a free attraction that is open to the public year-round. Spring is one of the best seasons to visit, with all the tulips and flowers in bloom.
White Mountain National Forest (Campton, NH)
Lastly, the White Mountain National Forest has an abundance of wildlife, including bald eagles, beavers, gray and red foxes, black bears, deer, and moose. This vast forest encompasses over 750,000 acres with over 100 miles of the Appalachian Trail waiting to be explored. If you love camping and hiking, you should definitely visit this place.
If you're planning a trip to the New England region, don't forget to visit New Hampshire. The iconic Kancamagus Highway is one of the best places to see the fall foliage, so don't miss out!
Create an account today and make your own road trip itinerary with our trip planner. Read our FAQ page to learn about our trip planner and how you can use it.
View our New England itinerary for inspiration for your next epic adventure; you may also be interested in this trip featuring historic East Coast Lighthouses.