Top family-friendly attractions in Vermont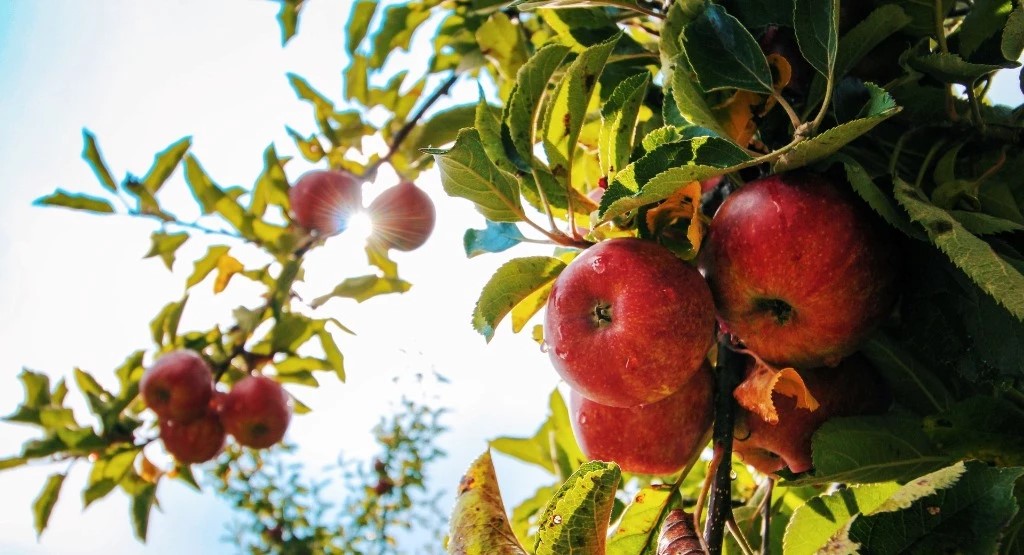 Vermont may be known for its maple syrup, majestic green mountains, and ski resorts, but today's topic of discussion will cover the top family-friendly attractions in this state. If you've never been to Vermont, don't hesitate to plan a road trip through this part of the country.
ECHO Center
The ECHO Center features engineering, physics, and live animal exhibits. This museum also has special rotating exhibits, so you'll be able to see something new every time you visit. The ECHO Center is an excellent place for kids to gain an interest in science and nature. Be sure to watch a 3D film at their theater upstairs before you go.
Green Mountain Railroad
Bring out your inner child by riding on the Green Mountain Railroad. This train station is in downtown Burlington, but you can also take the train that departs from Chester. Fall is arguably the best season to visit Vermont, so don't miss out on all the fall foliage if you're in the area during Labor Day weekend.
Killington Adventure Center
This mountainous outdoor adventure center offers family-friendly fun year-round. Whether you're here for a skiing trip or want to ride a zipline in the summer, the Killington Adventure Center is the place to be. Several activities are available here in the summer and winter, so consider booking a vacation package to make the most out of your visit.
Pump House Indoor Waterpark
Swim to your heart's content at this incredible indoor waterpark. It features a lazy river, a giant chute, several water slides, and more. You'll have so much fun that you may just end up staying all day here. The Pump House is relatively close to the Canadian border, and it's only 1.5 hours north of Montpelier, Vermont.
Santa's Land USA
Discover the magic of Christmas at Santa's Land in southern Vermont. This quaint family-owned park features a train, funhouse, Christmas village, sweets shop, an igloo, a mini golf course, Santa's shop, and a giant slide. Santa's Land is a fun New England family tradition for many, so take the time to visit with your little ones.
Saxon Hill Bike Trail
Families who love the outdoors should spend quality time together at this bike trail. Saxon Hill is roughly 15 miles east of Burlington, Vermont, and it features a few beginner-friendly trails that are easy to follow. Look no further for a budget-friendly outdoor attraction where your kids can practice their riding skills.
Scott Farm Orchard
Pick fresh fruits at this historic farm in southern Vermont. The Scott Farm Orchard grows over 100 varieties of apples, plus other produce, such as peaches, apricots, cherries, quince, various berries, and more. This farm dates back to 1791, and it is on the national register of historic places. Enjoy fun fall memories at the Scott Farm Orchard.
Shelburne Museum
You can easily spend all afternoon at the Shelburne Museum. This place is full of art and comprises nearly 40 buildings full of unique displays. Feel free to take a break during your visit by strolling through the 22 manicured gardens outside. With ever-rotating exhibitions, you will be able to see something new every time you visit the Shelburne Museum.
Teddy Bear Factory
This colorful factory is where childhood dreams come true. The Vermont Teddy Bear Factory is open from 10 am to 4 pm, and visitors are welcome to take a tour of the teddy bear factory any day of the year. There is even an area where you can make a custom teddy bear. We can't think of a better place than here to help brighten any child's day.
Village Peddler and Chocolatorium
Talk about sweet; this family-owned business in Arlington makes and sells homemade chocolates, fudge, candies, and other delectable treats. You've got to bring your kids to this charming, down-to-earth candy store. Don't think this is just any old sweets shop; they also offer chocolate-tasting tours at the Chocolatorium.
VINS Nature Center
Nature lovers of all ages will enjoy a visit to this nature center. Along with the educational exhibits inside, guests are welcome to take a walk through the forested trails outside. VINS also features a songbird aviary and rehabilitation center for injured birds of prey. This place is open daily, so don't hesitate to stop by if you're in the Quechee area.
Waterbury Village Historic District
Take a walking tour of Waterbury, Vermont, and see some of its historic buildings and explore its various shopping and dining options. One of the most popular attractions is the Ben and Jerry's Factory at the northern end of the town. A trip to Vermont would be incomplete without taking a tour of their ice cream factory.
There is no doubt that the Green Mountain state has some neat family-friendly attractions. Let us know about your favorite family-friendly attractions in Vermont.
This New England state also has countless places for outdoor enthusiasts to enjoy year-round, so consider taking a camping trip in the Green Mountains on your next adventure.
If you're interested in visiting the northeastern United States, check out our New England road trip. We also recommend reading this article if you're new to road tripping.