Road Trip Essentials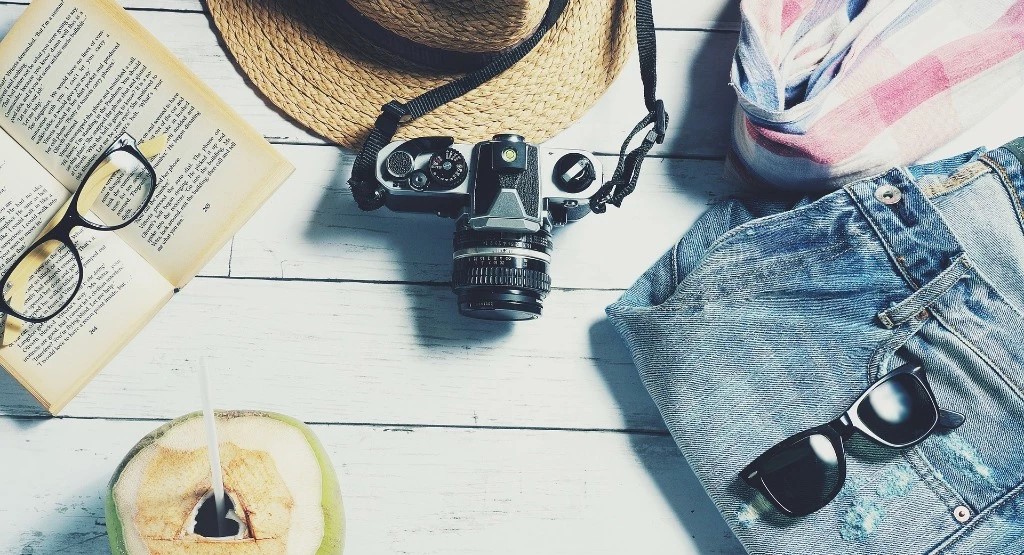 Road trips can be a lot of fun, but being stuck on the side of the road unprepared can put a damper on things. If you are new to road tripping and want to know what to bring with you, you've come to the right place. Today, we will go over the essentials you should pack for any road trip.
Spare tire, lug wrench, car jack
These things are an absolute necessity in case you get a flat tire. To prevent a flat tire while traveling, check the tire pressure beforehand and fill each tire to its proper psi. Most vehicles need between 27 and 35 psi, but look at the inside of the driver's side door or read the owner's manual so you know what your car needs.
If you have never changed a tire before, do a practice run at home to familiarize yourself with the process. It may also be in your best interest to have your local mechanic do a safety check and have them fill up on fluids and maybe do an oil change (if necessary) before heading out.
Roadside emergency kit
It is not often that you will have to pull over, but don't leave it to fate while you're road tripping. Store an emergency kit in a duffle bag in the trunk. Pack it with a set of jumper cables, a flashlight, headlamps, a tire pressure gauge, hazard triangles, an ice scraper (if you're traveling in the fall and winter), a blanket, and if you have room, a small (empty) gas can.
Proof of insurance (car and health)
Whether you have a physical card in your wallet or an app, have proof of insurance handy. You never know what may happen while traveling, so these are good to have just in case. While you're at it, look at your car registration to ensure it won't expire during your trip.
First aid kit
Stick to the basics and pack things like various sizes of bandaids, Neosporin, antiseptic wipes, elastic bandage wraps, gauze pads, instant cold packs, moleskin (for blisters), anti-itch cream, and tweezers. You should be prepared with at least some of these things, especially if you plan to go hiking.
An up-to-date map
If you're traveling to remote places such as national parks, having a physical map to follow can be very helpful. You can also use an offline map app when there is no reception, but remember to download the app and learn how to use it before you leave. Do your best to avoid getting lost, but always have a map as a backup.
Sunscreen, aloe vera, bug spray, extra chapstick
No matter the season, having a supply of these four items in your car can prove to be a lifesaver. Store them in a leak-proof bag in a visible corner of your trunk.
Sunglasses, hat, rain jacket
Be prepared for the weather and bring at least one pair of sunglasses, a hat, and a rain jacket with you. Consider getting a small day pack to stuff these items in and keep the bag under the front passenger seat for easy access.
Cooler
Don't let convenience eat away your travel budget and impact your health. Leave enough room for a cooler and pack it with high-protein snacks and sandwich ingredients. Ultimately, this method saves money and keeps you from buying gas station snacks or stopping frequently for fast food.
Snacks to consider packing include a variety of nuts, beef jerky, cheese sticks, crispy chickpeas, roasted pumpkin seeds, low sugar protein bars, trail mix, and hard boiled eggs. A few packs of gum are also good to bring. You can start the trip by chewing gum to avoid gorging on your supply of snacks.
Reusable water bottles
To reduce plastic waste, everyone in the car should have their own large water bottle. Fill them up right before leaving, and refill your water bottle at rest stops and restaurants along the way.
Toiletry bag
Everyone in the car should also have a toiletry bag. No matter what kind of lodging accommodation you book, it is nice to have easy access to personal items such as a toothbrush, toothpaste, glasses, contact cases, and other hygiene products. Along with that, consider getting wet wipes, a large hand sanitizer bottle, a couple of rolls of toilet paper, and tissues for the trip. You never know if a rest stop will be well-stocked with toilet paper and soap or not, so it is better to be safe than sorry.
Phone charger cables and a portable power bank
These items may sound like a no-brainer, but many people forget to bring a charging cable since they often drive the car during shorter daily commutes. Before you walk out the door, look in your bedroom one last time and stuff your charging cable in your pocket. Fully charge a power bank and take that with you too to keep your electronics powered up.
Playlist
Every memorable road trip has a good playlist to make the drive go by faster. Use your favorite music app and come up with a playlist of songs that everyone in the car will enjoy. Another thing to consider is downloading audiobooks and podcasts. Burning CDs is an old-school thing, but you could consider CDs as a backup.
Pillows and books
Pillows allow the passengers to relax and even take a nap during the drive. Having your own pillow while camping or sleeping in hotels can also make you feel at home. There will also come a time when everyone gets tired of listening to music in the car. A quiet activity such as reading can help take your mind off things. If you have an e-reader, load it with a variety of books.
Non-electronic games
I Spy, and 20 questions are free games that can easily keep younger kids entertained on the road for quite some time. You can also get magnetic versions of board games or bring a whiteboard with dry-erase markers. For the sake of everyone's sanity, don't forget to bring these things.
Portable DVD player
When all else fails, watching a movie is a good way to ease tensions in the car. If you own a car with a built-in DVD player, more power to you. Select movies from home and store them in a portable DVD case in the front of the car. Let each of your kids take turns picking the show to avoid unnecessary conflict.
Multi-tool and duct tape
Lastly, these two things are good to have "just in case" something happens. A multi-tool and a roll of duct tape won't take up much room, so consider throwing these in the trunk too.
This is not a comprehensive list, but these road trip essentials will help you be more prepared to travel on the road. We hope you have a wonderful time traveling on the open road with your friends and family.
If you're interested in National Parks, check out this itinerary.
Drive this route for an unforgettable adventure across the northern United States.
This trip takes you to some of the best waterfalls on the east coast.