Underrated American Cities to Explore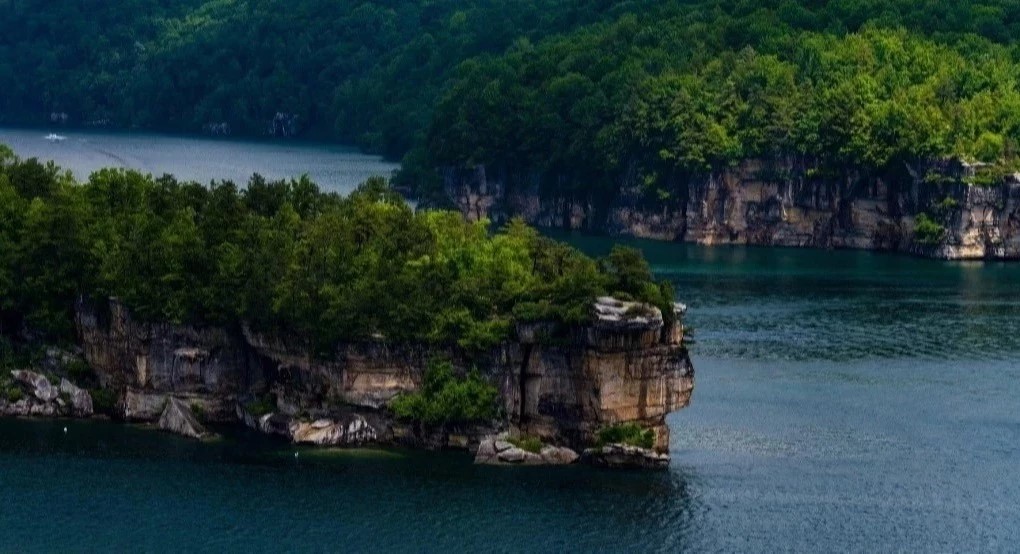 If you're looking for cities that aren't flooding with tourists, you've come to the right place. From the West to the East Coast, this list features ten striking yet underrated U.S. cities. Even though these aren't the most sought-after destinations, all of these towns have unique attractions.
Seward, Alaska
Anchorage is a sought-after tourist scene, but Seward is also a gem that is full of breathtaking beauty. Seward is about a 2 ½ hour drive south of Anchorage and offers incredible cruises to nearby Resurrection Bay or Kenai Fjords National Park. If you're into hiking, check out Exit Glacier. It is a 12-mile drive Northwest of downtown Seward and is one of the most accessible glaciers in the state. You can also do a guided ice climbing excursion on the glacier if you're feeling adventurous.
At the very least, you should take a stroll along the Seward Waterfront Park trail. This trail begins at milepost five and features several historical landmarks along the way. Keep your eyes peeled for bald eagles, sea birds, sea otters, an occasional whale, or even sea lions and seals as you walk down this scenic trail. The best part is that it leads straight to the SeaLife Center, where you can see marine animals up close.
Tacoma, Washington
Seattle isn't the only place to visit in Washington. Tacoma is about 30 miles South of Seattle and offers attractions such as the Tacoma Nature Center. This center is a great place to visit if you want to see wildlife animals in their natural habitat. It is a 71-acre wetland area with deer, rabbits, foxes, turtles, mallard ducks, and many more creatures that call this place home.
Mount Rainier towers over 14,000 feet and is a must-see if you're in the area. There are hundreds of miles worth of hiking and biking trails featuring old-growth forests and waterfalls within this national park. Camping is available if you want to enjoy nature for a while. In the southwestern corner of the park, you can see the Longmire homestead, which used to be the headquarters of Mount Rainier National Park. Since it is at a lower elevation, Longmire is open year-round. Drive 4 miles East of Longmire to get great views of Christine Falls from the stone bridge.
Albuquerque, New Mexico
Consider going to the world's hot air ballooning capital, where you can take a thrilling hot air balloon ride during your fall break. The International Balloon Fiesta is held annually in October, and it is quite a scene. If you're interested in learning about the history of hot air balloons, head over to Albuquerque's Balloon Museum to discover more about this method of transportation.
If you don't have much time to spend in Albuquerque, the number one thing you should consider is the Sandia Peak Tramway. It is currently open Wednesday through Monday and has a stunning panoramic view of Sandia Peak and the surrounding valley. A meal at the top of the peak at the Ten 3 restaurant will be an unforgettable dining experience. It is open Thursday through Monday, and guests can choose from either casual or fine dining menu options. Another sightseeing experience you can do is walking around Old Town Albuquerque. There are plenty of shops, restaurants, and street performers on these cobblestone streets. On the northern end of Old Town, explore the San Felipe de Neri Church, the first Roman Catholic church built in Albuquerque.
Valentine, Nebraska
There are plenty of outdoor activities to do in Valentine, Nebraska. There is little light pollution in this neck of the woods, for starters, which means you can relish in endless nights of stargazing during your visit. Play a game of golf at the Frederick Peak Golf Club, which offers beautiful rolling hills and an immaculate playing field that is ideal for any golfer regardless of their skill level.
For a fun day on the water, head to the Merritt Reservoir State Recreation Area and go boating, fishing, and swimming to your heart's content. Hikers should venture to Smith Falls State Park, which happens to have Nebraska's highest waterfall. Other things you can do at this state park include tubing, canoeing, and kayaking on the Niobrara River. Grab your sunscreen and have a blast with friends and family in the cornhusker state.
Tupelo, Mississippi
Take a trip down south to visit Elvis Presley's birthplace. This legendary music artist was born in a two-room house, which is now part of the 15-acre Elvis Presley Park. You may also want to stop by the Tupelo Hardware Store to hear stories about how Elvis got his start in the music industry and see where the King of Rock and Roll got his first guitar.
A family-friendly attraction that everyone can enjoy is the Tupelo Buffalo Park and Zoo. The zoo features hundreds of exotic animals such as wildebeest, iguanas, red kangaroos, giraffes, pythons, bison, and more. History buffs will appreciate a visit to the local national battlefield sites, where guests can learn about the American Civil War. No matter what you choose to do in Tupelo, there is always something new to discover.
Traverse City, Michigan
Every July, this town hosts the National Cherry Festival and offers fun activities for an entire week. Cherries aren't the only reason to visit Northwestern Michigan. It's a little-known fact that Michigan has the most lighthouses out of all the states in the U.S. Luckily for us, Traverse City and its neighboring towns have five historic lighthouses that serve as a scenic backdrop. Outdoor enthusiasts should definitely visit Leelanau State Park while they're here. Leelanau means "land of delight" to the local Native Americans, and this state park has plenty of space for hiking, swimming, or camping. While you're at it, head to the Grand Traverse Lighthouse and Museum located within the state park.
Anyone traveling with their dogs can go to West End Beach, located just west of downtown, and have a fun time together in Traverse City. You may also want to consider making a weekend trip with your significant other here to discover their wineries and local breweries.
St. Petersburg, Florida
Forget about Tampa's overcrowded beaches; St. Petersburg, Florida, is an ideal spot for anyone wanting a more laid-back vacation. Fort De Soto Park is one of the best in the area and covers over 1,000 acres. You'll find plenty of space to relax on the beach, take a nature walk, or enjoy some serenity in the great outdoors. Be sure to stop and smell the roses at the Sunken Gardens. All of the tropical flora is as beautiful as you can imagine, and there are resident flamingos who live here too.
There are several museums to see within St. Petersburg, but the top picks include the Dali Art Museum and the Imagine Museum. At the Dali, you can discover unique art pieces from Salvador Dali, and inside the Imagine Museum, you will find stunning glass sculptures and one-of-a-kind glass art pieces that are truly awe-inspiring. Before you leave, enjoy views of the Sunshine Skyway Bridge. It is gorgeous at night when it's lit up. We think this bridge is one of the most beautiful ones in Florida.
Summersville, West Virginia
Home to Summersville Lake, this town has the biggest lake in West Virginia and features crystal clear water and sandstone cliffs. It is a scuba diver's delight to come here; the deepest part of the lake reaches over 320 feet deep. Other popular activities include boating, water skiing, and fishing for bass and trout on the water. You should also consider going to Summersville Lake Retreat Lighthouse for a breathtaking view. It features the only lighthouse in West Virginia, so it will be worth the effort to come to this site. Feel free to book a camping or RV site here too and take advantage of Summersville Lake during the hot summer months.
Another place to consider in Summersville is Kirkwood Winery, the perfect place for a wine tasting. They have over 20 varieties of fine wine, including local specialties like Grapple and Concord Stomp, and it is the first vineyard established in the region. Come in the early fall season to participate in their annual grape stomp festival.
Beaufort, North Carolina
This little slice of heaven has been named America's Favorite Town by Travel and Leisure. Take your friends and family on a guided tour of the Beaufort Historic Site, where you can experience what life was like here during colonial times. Double-decker bus tours are also available if you want to soak in all the town's historic sights. The knowledgeable tour guides will tell stories about Beaufort's history. If you're here during the weekend, stroll through Olde Beaufort Farmers' Market on Saturday. It is open from 9 am to 1 pm from mid-April to mid-November annually.
Nature lovers will appreciate Cape Lookout National Seashore. Here, you will find a lighthouse, remote beaches, and hundreds of bird species to see here. You will have to bring your own food and water with you since there are no restaurants in the area. No matter how you want to spend your time in Beaufort, it will feel like a home away from home.
Greenwich, Connecticut
Stop by one of the wealthiest towns in the United States. Greenwich has all the charm of a small town known for its prestigious Polo matches, held seasonally at the Greenwich Polo Club. The club is home to the White Birch team, so be sure to come and support them during a summer tournament. If you're not too keen on attending sporting events, Greenwich Point Beach is a lovely spot to relax and listen to the crashing waves. You may also want to take a ferry ride to visit Great Captain Island or Island Beach. The ferry is open seasonally from June to mid-September.
Other things to do in Greenwich include the Audubon Center, art galleries, museums, the First Presbyterian Church, and window shopping along Greenwich Avenue. This southern Connecticut city is a 45-minute train ride away from the big apple and is a great place to consider if you're touring the East Coast.

We hope you enjoyed learning about some of America's underrated cities. Whether you're heading out for a weekend getaway or a road trip, we encourage you to see what these towns have to offer.