Touring North Carolina and the Virginias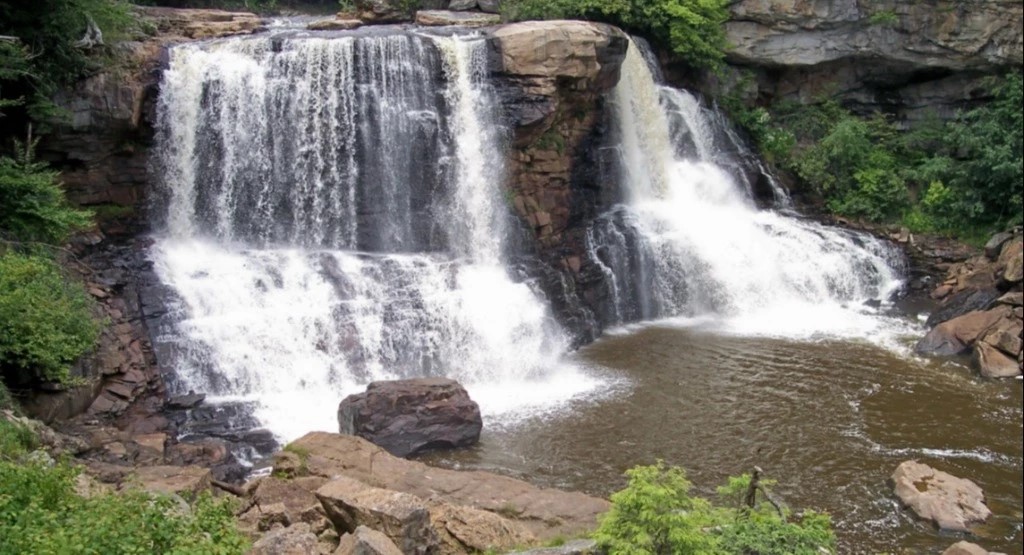 There is always something new to discover in North Carolina, Virginia, and West Virginia. These three states may not be at the top of your bucket list, but don't underestimate them. If you are road tripping through any of these three states, here are some of the top places to consider adding to your itinerary.
Asheville, North Carolina
Hands down, the number one place to visit in Asheville is the Biltmore Estate. It is said to be the largest home in the United States and has a winery, miles of trails, stunning gardens, and more. This massive estate is genuinely awe-inspiring, so be sure to visit it at least once in your lifetime.
Lake Lure, North Carolina
Travel southeast from Asheville and spend a day at Chimney Rock State Park. The hike up to the top of Chimney Rock is picture-perfect, and there are other family-friendly trails nearby to keep children engaged. Rock climbing is another fun thing to do here if you're in an adventurous mood.
Charlotte, North Carolina
Continue your journey east from the state park towards Charlotte. One of the top attractions in town is the Wing Haven Gardens and Bird Sanctuary. Guests can feed birds and interact with them up close when they visit. If you enjoy bird watching, there is no better place to see rare bird species all in one place.
Another fun thing to do in Charlotte is Summer Pops in Symphony Park. Here, you can listen to live music and enjoy a lovely concert in the fresh summer air. Honestly, there's so much to choose from in Charlotte that you could easily spend a few days in this city alone.
Fayetteville, North Carolina
Arnette Park is said to be one of the best parks in the region. There is plenty of space to enjoy fun in the sun, plus picnic tables or pavilions are available for visitors to have a bite to eat. If you like playing disc golf, bring your discs and try their challenging 18-hole course for yourself. The park sits next to the Cape Fear River and is open daily from 9 am to dusk in the summer and 9 am to 4 pm in the winter.
Raleigh, North Carolina
Take a thrilling ride on the Go Ape zipline course. This zipline is excellent for families with older children, and they have smaller ziplines suitable for younger children too. It is open annually from March 2 through November 30. Even if you have a fear of heights, don't let that stop you from getting a bird's eye view of the forest on their incredible zipline course.
Lynchburg, Virginia
This historic town features an old plantation called Point of Honor. After touring this well-preserved Federal-style mansion, continue exploring the four acres surrounding the estate. If you're visiting in October, be sure to stop by the Point of Honor during their annual fall festival.
Natural Bridge, Virginia
Anyone visiting western Virginia should stop by Virginia's impressive natural bridge. Cedar Creek has carved out this limestone arch over hundreds of years. At over 200 feet in length, this is North America's largest natural bridge and it is truly a wonder to behold.
Luray, Virginia
Hands down, Luray Caverns is one of the most alluring attractions in the Old Dominion state. These caverns are a National Natural Landmark and are one of the biggest cave systems available to tour. It is one of the few caves that are fully ADA accessible, and as a bonus, you can visit three additional attractions with the purchase of your cavern ticket. These attractions include The Car & Carriage Caravan Museum, Shenandoah Heritage Village, and Toy Town Junction. This is a great way to pass the time while visiting Virginia.
Jollett, Virginia
Located just south of Luray, the Shenandoah National Park is one of the top National Parks in the United States. The most popular trails in the park are pet-friendly, and there are hundreds of scenic viewpoints. Many hikes in Shenandoah are short enough for a daytime outing. You can also stay for a camping trip, but be aware that the park is often packed during the fall.
Mount Vernon, Virginia
Make your way to northeastern Virginia and tour George Washington's estate on the shores of the Potomac River. This is one of the most scenic attractions in the area and offers an educational experience for all visitors. It is open daily from 9 am to 5 pm and features several buildings, museum exhibits, and gardens to explore.
Davis, West Virginia
The Blackwater Falls State Park is about a 3-hour drive west of Mount Vernon, Virginia, and features the Blackwater and Elakala waterfalls. Blackwater Falls is accessible year-round and is about 60 feet tall. Feel free to extend your stay in one of their cabins or the cozy lodge to enjoy all the sights.
Cass, West Virginia
Venture south to Cass, where you can take a scenic train ride up to Bald Knob, the third-highest point in West Virginia. Guests will take the Durbin Greenbrier Valley Railroad system on a 4.5-hour trip and experience what it's like to be on a steam locomotive. This is a great way to do some sightseeing without making multiple stops while driving.
White Sulphur Springs, West Virginia
Come and see what the Greenbrier has to offer. This resort hotel has hosted over two dozen presidents and several foreign dignitaries throughout the years. If you can't stay at the hotel, you should participate in at least one of their indoor or outdoor activities. It will be in your best interest to book your activities in advance so you can reserve your preferred date and time slot. Choose from over 50 fun attractions, including carriage rides, geocaching, horseback riding, glass blowing, paintball, escape rooms, and more.
Charleston, West Virginia
Just off Interstate 77, walk along Charleston's Capitol Street in the downtown historic district. Trees provide shade over the stunning brick sidewalks, and there are multiple historical buildings to see. Expect to find boutiques and other unique shopping places while you're here. Capitol Street also has an ice cream shop and plenty of local restaurants.
Lansing, West Virginia
Lastly, a trip to West Virginia is incomplete without a white water rafting trip. Choose from either the New River or Gauley River and take an unforgettable river rafting tour through the New River Gorge National Park with your friends and family.
We hope you enjoy road tripping through the Eastern United States. You could easily create an itinerary focused solely on historical sites in this region or do various activities to keep the trip fun and entertaining. Whether traveling with your family or a group of friends, this part of the eastern United States will have something fun for everyone. Feel free to tell us some of your favorite places in these three states in the comments section.
Here is an itinerary that loops around the Virginias and Carolinas.
If you love waterfalls, check out this scenic road trip.
Click here to view a North Carolina itinerary to find even more inspiration.