Budget-Friendly American Cities to Visit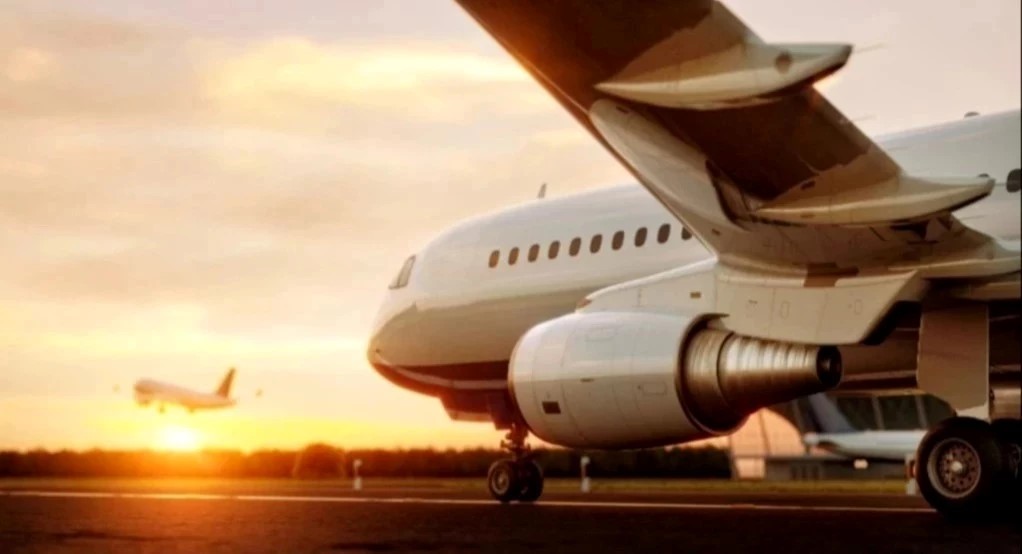 During uncertain times, going on trips is not the highest priority for most people. However, going on a short trip may be the very thing that helps ease the monotony and stress of everyday life. Traveling within a budget is very doable; all it takes is a bit of planning and preparation. Whether you prefer road tripping or flying, we hope you enjoy our list of American cities to visit that won't break the bank.
Asheville, North Carolina
Nightly hotel rates average between $70 and $150 during the off-season, making Asheville a pretty affordable place to stay. You'll be minutes away from the iconic Blue Ridge Parkway, giving you plenty of neat sights, such as the Great Smoky Mountains National Park (which has free admission for visitors) and Linville Falls.
A hidden gem you should see on this trip is Grovewood Village, which has free admission and includes a visit to the antique car museum, an on-site sculpture garden, and the Biltmore Homespun Museum. Other affordable attractions within Asheville include the urban trail, visiting the local bird sanctuary, and the Basilica of Saint Lawrence. While a visit to the Biltmore Estate should be on your bucket list, you'll probably want to hold off on that for a later trip.
*Discover more places to see in North Carolina, Virginia, and West Virginia.
Indianapolis, Indiana
If you come here in the off-season, the hotel rates should be roughly between $80 and $130 per night. Indianapolis has hundreds of restaurants, and the locals are welcoming and down-to-earth for the most part. You can't miss Monument Circle, located at the heart of the city. The public is always welcome to come and enjoy the nightly light show beginning at 6:30 PM, which is set to music from the Indianapolis Symphony Orchestra.
While you're here, be sure to explore White River State Park, the cultural trail, the Motor Speedway Museum, and Newfields. Newfields is one of the oldest and largest art museums in the nation, and they offer free admission on the first Thursday of every month.
*Get inspired by this road trip from Indianapolis to San Antonio.
Little Rock, Arkansas
Little Rock is the largest city in Arkansas, and its off-season hotel rates fall between $60 and $120 per night. There's a reason Arkansas is called "the natural state," so outdoor lovers will undoubtedly enjoy their time here. You're in luck if you love taking scenic strolls; head to Two Rivers Park, North Shore Riverwalk Park, or Rattlesnake Ridge if you have time to kill.
There are several free attractions in town, including the state capitol, Bernice Garden, and the old state house. If you have time to explore just a little outside Little Rock, you should see Petit Jean and Pinnacle Mountain State Park. Although it may not be at the top of people's travel bucket lists, there is no doubt that Little Rock, Arkansas, is an affordable and fun little place to explore.
*Learn about the top state parks in Arkansas and view our birding itinerary along the Gulf Coast.
Phoenix, Arizona
Expect a hotel stay in Phoenix to cost roughly $70 to $150 per night during the off-season. Arizona is always an inviting travel destination during the off-season since its high temperatures hover around the mid-60s during the first part of the year. If you're into scenic drives, don't miss out on the Red Rock Scenic Byway, which passes through Sedona. If you continue East onto I-17, you can also stop and see the Coconino National Forest.
Enjoy the local flora and fauna at the Desert Botanical Garden. This attraction offers free admission every second Tuesday of the month, and you'll see over 1,200 types of cacti and thousands of other desert plants. You can also enter the Phoenix Art Museum for free every Wednesday between 3 PM and 9 PM.
*Read more about scenic drives in the U.S.
San Antonio, Texas
Lastly, this charming Texas city has hotel rates ranging from $65 to $135 during the off-season. There isn't much to complain about in San Antonio, especially since it has a small-town feel with big-city amenities. It also has a vibrant art scene, rich cultural heritage, and plenty of family-friendly attractions around every corner.
The top free attractions in this city include the Alamo, the Historic Market Square, Brackenridge Park, and San Antonio Missions National Historical Park. If you're into museums, head to The Witte because they have free admission on Tuesdays between 3 PM and 6 PM. San Antonio has much fewer crowds and mild temperatures during the first quarter of the year, making it a win-win situation for anyone traveling on a budget.
*Check out our Texas road trip itinerary.
Final thoughts:
A good rule of thumb is to book domestic flights at least three weeks in advance or up to three months before if possible. Last-minute tickets can sometimes be cheaper, but it is impossible to predict when or if they will be less expensive. You might want to opt into price alerts to ensure you get the best price on a particular flight.
Generally speaking, pricing on domestic flights tends to decrease by about 5% just by booking them on Sundays. Tuesday and Wednesday mornings are still your best bet for the cheapest air travel since weekends and holidays will invariably cost more for passengers.
Traveling during the off-season gives you greater chances of finding deals on air travel and hotels. By scoping out free or cheap attractions at your destination, you can dedicate more of your travel budget toward food and transportation.
It is possible to go places even on a tight budget, so have fun and go wandering to your heart's content. You deserve to treat yourself to a mini vacation every once in a while, so plan to go somewhere new during the off-season. Be sure to share about your favorite budget-friendly American city and the fun things you like to do on your trips.
If you're new to Go Wandering, sign up for an account then log in to start creating customized road trip itineraries. Read about road trip essentials or road trip friendly food to help you prepare for your next U.S. vacation.