Top Places in Colorado (besides the national parks)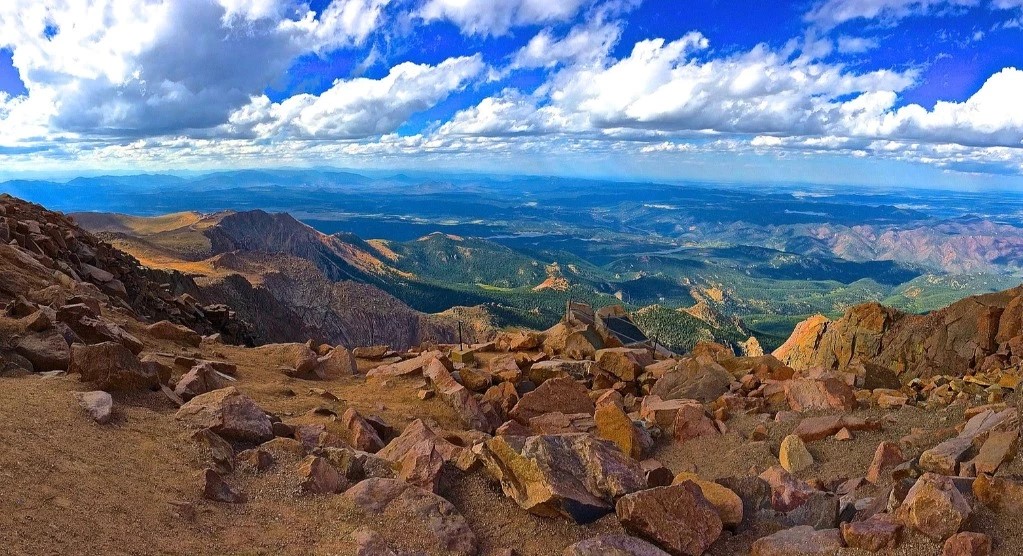 Colorado is well-known for its beautiful national and state parks, and this mountainous region of the United States is a paradise for hikers, campers, and rock climbers alike. Although you can't beat the beauty of the great outdoors, this post will cover some of the lesser-known gems and attractions in the centennial state.
Ghost Towns and Mines
-Independence Ghost Town
This ghost town is near the Continental Divide and was once a booming gold mining town during the late 1800s. You can come between June and early October and explore the area on a self-guided tour or take one of their guided tours, held every Saturday at 1:30 pm. If you're visiting Aspen, Colorado, be sure to stop by the Independence Ghost Town.
-Old Hundred Gold Mine
Any history buff will enjoy this historic gold mine in southwestern Colorado. The mine is in Galena Mountain, and visitors will see authentic mining equipment in action during the tour. Panning for gold is included in the price of a ticket, so check out this incredible historic mine the next time you're in Silverton, Colorado.
Historic Homes
-Bishop Castle
Bishop Castle is the result of Jim Bishop's creativity and craftsmanship. He built this three-story structure all by himself beginning in 1969, and he continues to add to his architectural masterpiece to this day. This castle is always open for self-guided tours, and if you're lucky, you may even see Jim working on a summer project on the weekends.
-Glen Eyrie Castle
If you're going to the Garden of the Gods, you should see the Glen Eyrie Castle before heading out. This historic place features incredible architecture and offers daily public tours. You can even book an overnight stay here if you want. There are several packages to choose from, making it an ideal retreat for a couple's getaway.
-Molly Brown House
Located in the heart of Denver, the Molly Brown House has been around since the late 1800s. Molly Brown was an activist and philanthropist, and after 23 years of marriage, Molly and her husband separated, but she retained ownership of the home. Discover this unique attraction in downtown Denver.
-Rock Ledge Ranch
Learn about the early history of Colorado Springs at the Rock Ledge Ranch. This historic ranch was established in the late 1800s and also features exhibits depicting the Ute Native American history (between 1775 and 1835) at the American Indian Interpretive Area. If you love history, be sure to stop by the Rock Ledge Ranch.
Museums
-Buffalo Bill
Learn the story of Buffalo Bill and how he gained his claim to fame during the latter part of the 19th century. This museum also features his gravesite and has an observation deck outside where you will see spectacular views of the valley. Anyone who loves the Wild West will enjoy spending time at the Buffalo Bill Museum.
-Denver Art
Come and see one of the largest art collections in the western United States. The Denver Art Museum features various artwork from around the world and is an excellent place to spend time indoors. Best of all, it is located in the heart of downtown, making it easily accessible for all visitors.
-U.S. Olympic
Anyone that loves watching the Olympic games will undoubtedly appreciate this museum. You will learn about some of the world's top athletes and their stories of triumph while exploring the U.S. Olympic and Paralympic Museum. Consider stopping by the next time you're in Colorado Springs.
-Western Museum of Mining and Industry
Discover the history of mining and how industrialization impacted the west. The Western Museum of Mining and Industry has interactive exhibits, equipment, and historic buildings to give you a sense of what life was like back in the day. If your schedule allows, come during their guided tour times (10 am and 1 pm) to get the most out of your visit.
National Monuments and Hot Springs
-Canyons of the Ancients
The Canyons of the Ancients is an incredible place for a hike. Here, visitors can see the ancient dwellings of Native American tribes. There are over 8,000 discovered sites, but archaeologists have just scratched the surface of this historic region. Explore this incredible national monument in southwestern Colorado.
-Colorado National Monument
Utah and Arizona aren't the only states with beautiful red rock canyons. The Colorado National Monument boasts scenic hiking trails, canyons, monoliths, and plateaus as far as the eye can see. Even if you aren't keen on hiking, you can take the historic Rim Rock Drive and soak in all the sights that way. You won't regret wandering through this national monument.
-Pinkerton Hot Springs
Pinkerton Hot Springs is right off the Million Dollar Highway. It features a unique manufactured rock pile, making it easy to know where to turn. The natural mineral water here ranges from 95 to 105 degrees Fahrenheit. If you can withstand the heat, bring your friends and family and take a soak in Durango, Colorado.
-Strawberry Park Natural Hot Springs
Don't skip out on this hot spring while traveling through Steamboat Springs. The Strawberry Park Natural Hot Springs operates off-grid, providing a welcome retreat from constant notifications and the stresses of daily life. If you're looking for a place to relax, look no further than this hot spring in northern Colorado.
Scenic Railroads
-Durango Railroad
Mesa Verde National Park isn't the only thing you can find in southwestern Colorado. This historic train has been around since 1882 and offers various routes to enjoy the area's natural beauty. If you're anywhere nearby, don't miss out on this attraction because the Durango Railroad is among the top scenic railroads in the nation.
-Pikes Peak Cog Railway
Take an unforgettable ride on the world's highest cog railway. This railroad is just outside Colorado Springs and offers incredible scenery from beginning to end. There is no grander way to capture a bird's eye view of Colorado, so plan to come here if you love nature but don't have time to hike or camp.
-Royal Gorge Route
Visitors of all ages can have a blast by climbing aboard this train. Expect to see beautiful landscapes and enjoy a delicious meal while riding on this rolling restaurant. The Royal Gorge Railroad is located an hour southwest of Colorado Springs and is sure to provide the whole family with a very memorable trip.
Wildlife
-Butterfly Pavilion
Capture memories like no other at the Butterfly Pavilion, the only stand-alone zoo dedicated to invertebrate creatures. This attraction is located about halfway between Denver and Boulder and is a fun place to learn about bugs, bees, butterflies, and more. Discover the world of invertebrates at the Butterfly Pavilion.
-Cheyenne Mountain Zoo
Located in southwestern Colorado Springs, this zoo features hands-on animal feeding experiences daily. With over 30 endangered species and 13 exhibits, there is much to see at the Cheyenne Mountain Zoo. You can't find a better family-friendly locale in central Colorado, so don't miss out on this top-rated zoo.
-Colorado Wolf and Wildlife Center
Explore this animal sanctuary in central Colorado. You will learn about wolves and other native wildlife within the rocky mountains at this attraction. If you've ever wanted to see these creatures up close, the Colorado Wolf and Wildlife Center offers a safe space to view them. This educational center is perfect for all ages.
If you've never visited Colorado, consider adding this state to your bucket list. No matter the season, Colorado has a lot to offer. Along with its myriad options of outdoor attractions, it is easy to tell that there are a ton of fun things to see and do. Everyone can enjoy their time in the centennial state, so don't hesitate to visit.
Are you planning to hike in Colorado? Read this article first.
Check out this itinerary for inspiration of places to see in Utah and Colorado.
If you're new to road tripping, learn about road trip essentials here.