The Quirkiest Museums in the United States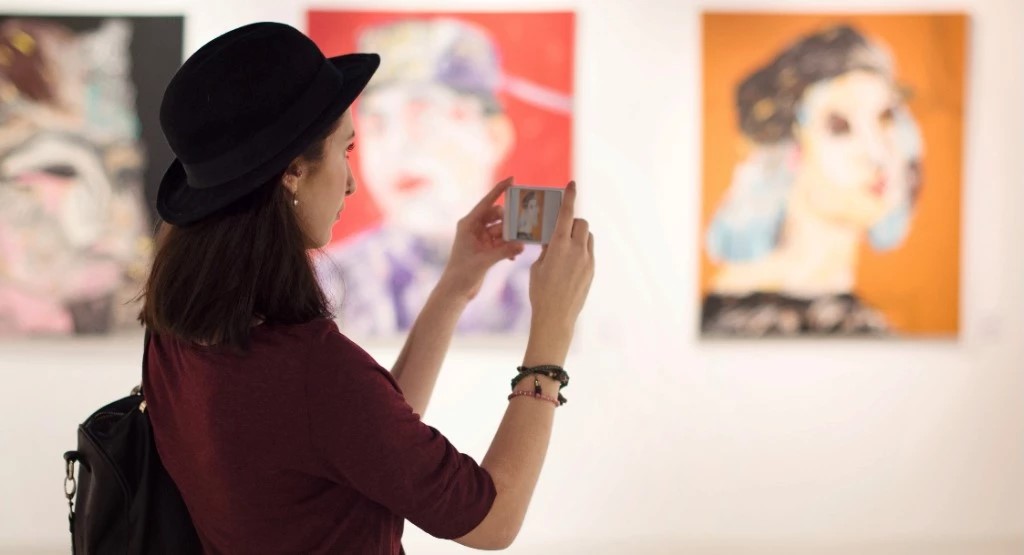 Museums have a way of bringing joy and nostalgia into our lives in fun and unique ways. Anyone who enjoys collecting things or learning interesting facts should consider visiting these quirky museums throughout the United States.
Cool Shots Selfie Museum (Orange Beach, Alabama)
Anyone that likes taking selfies could easily spend an entire day at this museum. Located on Alabama's Gulf Coast, the Cool Shots Selfie Museum is unlike any other museum. It provides a truly interactive experience where visitors can take pictures in front of their unique backdrops. If you want to really get into it, bring outfits with you (they have changing rooms available) and change into something new so you can match each scene.
Surprise your Eyes (Scottsdale, Arizona)
If you're into optical illusions, visit Surprise your Eyes in Scottsdale, Arizona. This bewildering attraction has countless displays of 3D art paintings where everyone is encouraged to have some fun and become "part of the art." They feature characters such as E.T. and Pinocchio, plus a giant hourglass, a rhino you have to "lift," and other fun photo opportunities. Head over to the Arizona Boardwalk and see this place for yourself.
International Banana Museum (Mecca, California)
The International Banana Museum is truly a mecca that is chuck full of all sorts of banana-related memorabilia. This quirky museum is just south of Joshua Tree National Park, and they hold the world record for the largest banana collection. Admission is highly affordable for all ages, and they have several banana souvenirs and merchandise on sale. Take a picture in front of the giant banana statue before you leave!
Vintage Radio and Communications Museum (Windsor, Connecticut)
Step back in time and learn about the history of communication technology at the Vintage Radio and Communications Museum. This volunteer-run museum offers guided tours and will show you things from the 1800s through the late 20th century. They have everything from Morse code transmitters to wind-up phonographs, plus a 35 mm film camera, a fully functioning jukebox, and more. This quirky museum proves to be quite informative.
International Spy Museum (Washington, D.C.)
Experience what it is like to be an undercover spy at the International Spy Museum. This multi-level museum will keep you on your toes and test your spy skills around every corner. You can participate in your assigned undercover mission as much as you like and view the results of your top skills at the end. Strong memory, keen observation, stealth, nerves of steel, and physical strength are among the spy skills you can put to test.
Idaho Potato Museum (Blackfoot, Idaho)
Stop by this old depot in southern Idaho and discover the history of the potato industry here. This must-see attraction is in downtown Blackfoot, Idaho, and you'll learn several interesting facts about the famous Idaho potato during your visit. Don't miss out on this quirky museum while passing through the "Potato Capital of the World."
Matchstick Marvels (Gladbrook, Iowa)
Matchstick Marvels is a one-of-a-kind place featuring Pat Acton's marvelous models made with glue and matchsticks. Visitors can view various pieces, such as the Millenium Falcon (from Star Wars), Hogwarts Castle (from Harry Potter), and France's awe-inspiring Notre Dame Cathedral while they're here. See how Pat has turned his hobby into his life's work at this quirky museum.
St. Augustine Pirate & Treasure Museum (St. Augustine, Florida)
Pirates are the theme of this fun coastal museum. This place is open seven days a week and has over 800 authentic pirate artifacts on display. Step back in time to the Golden Age of pirates and discover the history of piracy. Anyone interested in pirates would love the St. Augustine Pirate and Treasure Museum in northern Florida.
Museum of Bad Art (Somerville, Massachusetts)
This place is quirky to the core. The Museum of Bad Art is just outside Boston, and it collects and proudly displays bad art for all the world to see. They have over 700 pieces that they regularly rotate through in their gallery. With free admission for all ages, it is hard to pass up an opportunity to see this hilariously quirky art museum.
International Cryptozoology Museum (Portland, Maine)
If you're driving through Portland, Maine, take a pit stop at the world's only cryptozoology museum. This museum enlightens visitors about cryptozoology, which is the study of hidden or unknown animals. The exhibits feature evidence of things such as the yeti, bigfoot, and other weird and mysterious creatures. Prepare to be amazed at this quirky museum.
Spam Museum (Austin, Minnesota)
Anyone with a love for SPAM should add this museum to their Minnesota road trip. Learn about the history of the "Special Processed American Meat" and see how people have used this versatile canned meat since 1937. You won't soon forget your visit to this quirky museum, so bring your friends and explore this place for a while.
City Museum (St. Louis, Missouri)
This is probably one of the quirkiest museums you could ever imagine. St. Louis, Missouri, has a famous City Museum housed inside an old warehouse. It is hard to miss this 10-story building (it has a bus on the roof), and it features the largest indoor slide, a giant treehouse, indoor caverns, and more. There is so much to explore at the City Museum.
Museum of Shadows (Omaha, Nebraska)
Located in the cornhusker state, the Museum of Shadows is home to thousands of haunted artifacts. This quirky (and creepy) place has been featured on the Discovery Channel, and the owners have years of experience with paranormal activity. The Museum of Shadows will certainly make an impression on you, so proceed with care.
Goldwell Open Air Museum (Beatty, Nevada)
The Goldwell Open Air Museum is in the Nevada desert, just east of Death Valley National Park. It features several large sculptures created by Belgian artists, and everyone is welcome to take photos and see what this place is all about. If you're anywhere near this part of the western United States, stop by this quirky outdoor museum in the desert.
International UFO Museum (Roswell, New Mexico)
Do you believe in aliens? If so, you have got to see the International UFO Museum in downtown Roswell, New Mexico. Visitors will learn about the mysterious "weather balloon" crash that happened in 1947 and see some of the research behind unidentified flying objects. This intriguing museum is open daily, so don't miss it.
The Strong National Museum of Play (Rochester, New York)
Find your inner child at this quirky museum in upstate New York. The Strong National Museum of Play encourages interaction and play, making it a fantastic family-friendly attraction. All visitors will get to see the most comprehensive collection of toys, games, books, and historical artifacts related to play, so join the fun and play to your heart's content!
Toy and Action Figure Museum (Pauls Valley, Oklahoma)
Stop and see the quirky museum that put Pauls Valley, Oklahoma, on the map. The Toy and Action Figure Museum features hundreds of superhero characters from the DC and Marvel universe, plus lots of comic book memorabilia. Open since 2005, comic book fans of all ages will get a kick out of this place.
Mutter Museum (Philadelphia, Pennsylvania)
If you're passing through Philadelphia and have an interest in medical science and history, consider stopping by the Mutter Museum. Just know that this quirky museum is not for the faint of heart due to the graphic nature of the exhibits. It features skeletal displays and thousands of medical-related tools and artifacts from the 19th century.
Salt and Pepper Shaker Museum (Gatlinburg, Tennessee)
Just west of the Great Smoky Mountains National Park, visitors from far and wide have stopped at the quaint Salt and Pepper Shaker Museum. This place features a vast collection of salt and pepper shakers from around the world. The best part is that the price of admission includes a complimentary souvenir salt and pepper shaker set you can take home with you.
National Museum of Funeral History (Houston, Texas)
Learn about funeral history through the ages and see authentic, historical funeral service items at this quirky museum in Texas. Exhibits you will see include the history of cremation, the day of the dead celebration, presidential funerals, and more. If you're interested in the cultural significance of funerals, visit the National Museum of Funeral History.
Pest House Medical Museum (Lynchburg, Virginia)
The Pest House was used as a quarantine house in the mid-1800s, and the physician in charge was Doctor Terrell. Many of the sick individuals sent here had smallpox, cholera, measles, or scarlet fever. See what an old country doctor's office would have looked like at this historic medical museum in Lynchburg, Virginia.
Leavenworth Nutcracker Museum (Leavenworth, Washington)
See one of the largest nutcracker collections in the U.S. at the Leavenworth Nutcracker Museum in Washington. This quirky attraction has thousands of nutcrackers from around the world on display. Visitors will see nutcrackers from various time periods, including pieces from Germany, where the iconic toy soldier nutcracker was invented.
Honorable mentions:
Computer History Museum (Mountain View, California)
Learn about the history of computers and discover the interactive exhibits at this quirky technology museum. The Computer History Museum offers guided and self-guided tours; all are welcome to delve into the world of hardware and software technological advances. Along with computers, they also preserve old films, robots, and thousands of other artifacts.
Iowa 80 Trucking Museum (Walcott, Iowa)
Explore the world's largest truck stop off I-80 in eastern Iowa. This museum features vintage trucking memorabilia, including antique trucks, metal road signs, and gas pumps. The founder, Bill Moon, began his collection years ago and expanded it into this iconic midwestern U.S. pit stop. Admire his collection and grab a bite to eat at the Iowa 80 Trucking Museum.
Man in the Sea Museum (Panama City Beach, Florida)
If you're into scuba diving, stop by the Man in the Sea Museum in northwestern Florida. This quirky museum features an underwater habitat that the U.S. Navy built in the 1960s. There is also a display full of commercial diving suits, underwater helmets, and early submarines. Learn about naval history at this Florida museum.
National Museum of Roller Skating (Lincoln, Nebraska)
View the largest collection of roller skates at the National Museum of Roller Skating in southern Nebraska. This place has been around for over 40 years and features displays of one-of-a-kind artifacts spanning the entire history of roller skating. Explore this quirky and educational museum if you're in the area; admission is free to the public.
Seattle Pinball Museum (Seattle, Washington)
Open since 2010, see an awesome collection of pinball machines dating as far back as 1934 at the Seattle Pinball Museum. This quirky attraction features themed games such as Lord of the Rings, Godzilla, Willy Wonka and the Chocolate Factory, Teenage Mutant Ninja Turtles, and more. Museum visitors are also welcome to play on the machines if they want.
Museums can be some of the most entertaining stops on road trips, and we hope you enjoyed learning about some of the quirkiest museums in the United States. Share your favorite quirky museum with us in the comments!
If you're into road trips, create an account and use our trip planning tool to plan your next road trip. Learn more about how to use it on our FAQ page.