Top U.S. Cities for a Romantic Getaway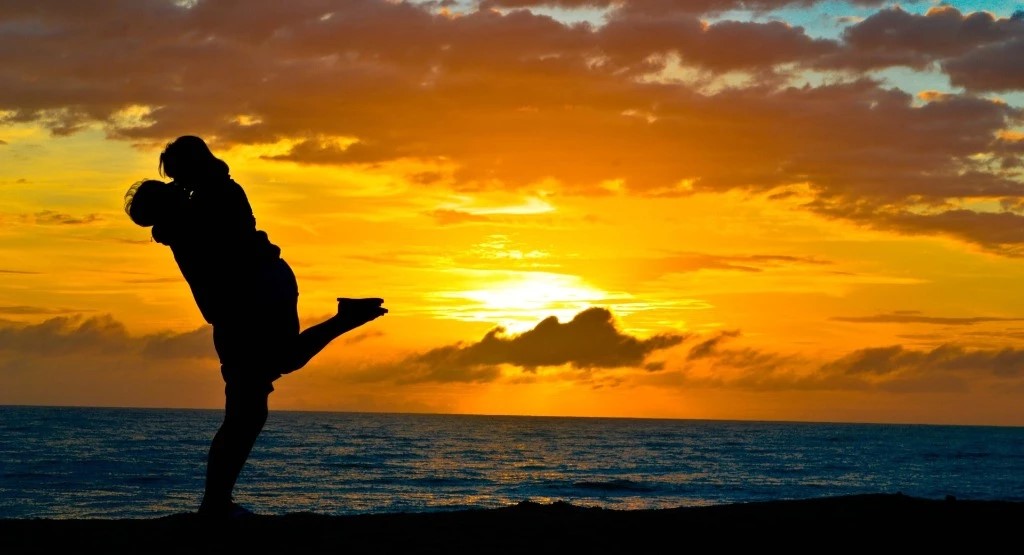 Look no further for places to go on a romantic getaway within the United States. Even if you can't afford a trip to an exotic island or simply don't like the idea of flying overseas, there are plenty of spots to help you reconnect with your significant other without the need for a passport. Here is a list of the top ten U.S. cities to consider for your next romantic getaway.
Beaches
Cape Cod, Massachusetts
Enjoy the breathtaking beauty of the Atlantic coastline in Massachusetts. Cape Cod is an excellent place for a couple's vacation and has plenty of opportunities to walk on the beach or take a tour of the local lighthouses. Another way to go sightseeing with your beau is by biking together along the Shining Sea Bikeway. With over 10 miles of paved trail to follow, the southernmost part of this bike path takes you to Falmouth Beach. Don't miss out on Cape Cod's National Seashore, where you can take an unforgettable whale-watching cruise.
Martha's Vineyard is another fun place to go near Cape Cod if you have spare time on your hands. The Edgartown lighthouse has incredible views, and they allow guests to climb to the top to see what it's like for themselves. Chappaquiddick Island, right next door, has a gorgeous outdoor garden called the Mytoi Japanese Garden, an ideal place to find peace and tranquility as you walk hand in hand together.
Kauai, Hawaii
Hawaii is the ultimate place to relax on a couples retreat. The northernmost island of Hawaii is also known as "Garden Island," and if you want to treat yourself, this is an ideal place to do so. One way to go all out is by booking a helicopter tour to see the luscious green island from a bird's eye view.
Keep in mind that you don't have to spend a fortune to have fun in Kauai. Couples often take bike rides on the eastern part of the island along the Ke Ala Hele Makalae path. Before you leave, stop by Ke'e Beach, where you can spend quality time together listening to the waves and soaking in the beautiful surroundings. Hawaii is a fine choice for a couple's vacation, regardless of how many times you've visited before.
Key West, Florida
Located on the southwestern tip of the state, Key West is a tropical place like no other. There's nothing quite as romantic as a lighthouse, so be sure to climb the Key West lighthouse and soak in the 360-degree view of the ocean once you reach the top. The butterfly and nature conservatory is also a neat place to spend your time in Key West. There are hundreds of butterflies to see here, and it is truly a stress-free slice of paradise.
Key West has several other things to choose from, such as a couples massage at a spa or a sunset cruise on the water. You can even take it one step further by riding a seaplane to Dry Tortugas National Park and spend some time snorkeling in the shallow waters nearby. We believe anyone can agree that Key West, Florida, is one of the best beach destinations for couples within the U.S.
San Diego, California
The City in Motion has the perfect climate year-round and features phenomenal scenery along the southern part of America's Pacific Coastline. Upon your arrival to San Diego, Balboa Park is a terrific place to start. Entrance to the park itself is free, so you are more than welcome to bring a picnic lunch with you and eat under a shade tree. Several attractions within the park include the California Tower, Spanish Village Art Center, and San Diego Zoo. To set the mood in the evening, consider taking an Old Town Trolley City Nights tour to view the city from a more idyllic perspective.
Couples will also enjoy a drive down San Diego's Sunset Cliffs Boulevard. If you have time to spare, an excursion through Sunset Cliffs Nature Park is a fitting place to glimpse a sunset along the beach. Featuring magnificent rock cliffs, tide pools, and sea caves, you'll have plenty of photo opportunities within the nature park. Other points of interest to consider during your trip include the Cabrillo National Monument, Coronado Beach, and La Jolla Shores. San Diego is a well-loved city that deserves to be on your top list of places to go for a romantic getaway.
Mountains
Boulder, Colorado
This city is the perfect spot for couples seeking adventure. Located just northwest of Denver, Boulder is known for its rock climbing; however, other outdoor activities include skiing, riding a hot air balloon, hiking, and mountain biking. Boulder Creek Trail is an easy and popular hiking trail featuring a flowing river, lots of trees, and opportunities to see wildlife in their natural habitat. It is about five miles long, and almost anyone can trek across this path. A less crowded trail you may want to consider is Flagstaff Trail, which leads to the summit of Flagstaff Moutain. At almost 7,000 feet above sea level, taking an early morning hike up Flagstaff Mountain would prove to be worth the view. One of the best ways to get there is from the parking lot of Gregory Canyon Trailhead. Be prepared with sturdy hiking boots to take this 3-mile (round-trip) hike.
If you're hanging out downtown, be sure to stop by Pearl Street Mall, an open-air mall that features plenty of stores and several fine art galleries. Its dining options include everything from quaint coffee shops to elegant bistros. If you come here during the winter holidays, the mall puts up hundreds of lights to light up the street and help you experience the joy of the holiday spirit. Whether you want to visit in the summer or winter months, Boulder is here for your next couple's retreat.
Lake Tahoe, California/Nevada
This crystal clear lake is the second deepest lake in the United States and is a popular weekend destination. The lake's southern end is excellent for couples that enjoy the nightlife scene at bars or casinos. You may also want to ride the Heavenly Gondola or explore Emerald Bay State Park during your stay. There are several dining and shopping options here too. If you want to book your stay at the northern end of the lake, it is well-suited for couples who want a peaceful and more secluded vacation away from it all. You can also spend some time parasailing or jet skiing on the water for a thrilling ride.
No matter which area you choose, Lake Tahoe provides all sorts of activities, from boating, swimming, hiking, and sunset cruises in the summer, plus skiing, ice skating, and a carriage ride in the winter. It is easy to see that Lake Tahoe offers year-round fun and adventure in the great outdoors, and couples can cozy up together in either a cabin, luxury hotel, or resort. If you're not too tired, stay up late to do some stargazing in Lake Tahoe too. Look for special deals during the spring and fall; even a weekend getaway here is worth looking into if you can only stay for a couple of days.
Lincoln, New Hampshire
New Hampshire has several options for a couples retreat in the mountains. If nothing else, be sure to plan a day at the Flume Gorge hiking trail within Franconia Notch State Park. It features a 2-mile loop with lots of wooden stairs to climb and bridges to cross, eventually leading up to a picturesque 45-foot waterfall called Avalanche Falls.
You may also want to take a ride on New Hampshire's longest gondola at Loon Mountain Resort. It drops you off at the top of Loon Peak, where you can play some disc golf, find adventure on the hiking trails, or eat at the cafe and soak in the incredible view. This region is also home to Kancamagus Highway, one of the best roads to appreciate endless fall foliage.
Urban
New Orleans, Louisiana
The Big Easy is rich in southern culture and always filled with live music. A great way to delve into the culture is by taking a cooking class. This kind of experience allows you to work together and learn something new. What makes it truly special is being able to eat your edible masterpiece together at the end of the class. Other fun ways to spend your time include plantation tours, listening to a live jazz concert, and taking a carriage ride through the French Quarter.
Be sure to book a steamboat cruise along the Mississippi River at sunset. You'll get to soak in the sights and sounds of the swamp, and many of these cruises offer dinner options too. It would be a shame to miss out on a magical night on the water before you leave. View New Orleans in a whole new light during your next romantic trip.
San Antonio, Texas
Nothing can beat the San Antonio river walk; there's no wonder why it's considered a top attraction in the Lone Star state. The river walk is in the heart of the city, and there is no better place to take a romantic stroll, especially after sharing a nice meal or indulgent dessert. If you enjoy theatrical performances, consider going to the Majestic Theatre during your trip. Along with Broadway musicals like The Lion King, they often have magic shows, stand-up comedy, and live music performances throughout the year.
Before you go, stop and smell the roses at the San Antonio Botanical Garden. Featuring acres of wide-open spaces, you can see native Texas plants, go inside the conservatory, and learn about historical buildings located within this attraction. It is easy to see that San Antonio is a lovely area where couples can rekindle their romance.
Savannah, Georgia
Sometimes referred to as "Slow-vannah," this charming southern city is seriously the place to stay to escape from daily life. A leisurely stroll or guided bike tour through the historic district is sure to make you smile. This part of Savannah is full of charming homes, monuments, museums, and great restaurants. On the southern end of the historic district, take time to visit Forsyth Park, where you can snap a photo or two at its iconic water fountain.
If you want to see even more of the architectural beauty within the city, feel free to book an architectural tour where you'll learn the timeline and witness the changes to the architectural styles in Savannah. You may also want to head east across the Wilmington River and explore the Oatland Island Wildlife Center. Keep your eyes peeled for wildlife creatures; they have 50 different species living here. No matter how you look at it, Savannah is a low-key city that welcomes all visitors.

Whether you have been married for years or are just starting a new relationship, we hope you and your significant other will plan a romantic getaway sometime soon. Wander to your heart's content and enjoy a memorable trip together.
Here are some road trips to help you get started: Florida, Texas Gulf Coast, NOLA to Memphis, New England, San Francisco to Seattle, Michigan's Upper Peninsula.