Top 5 New England Cities to Visit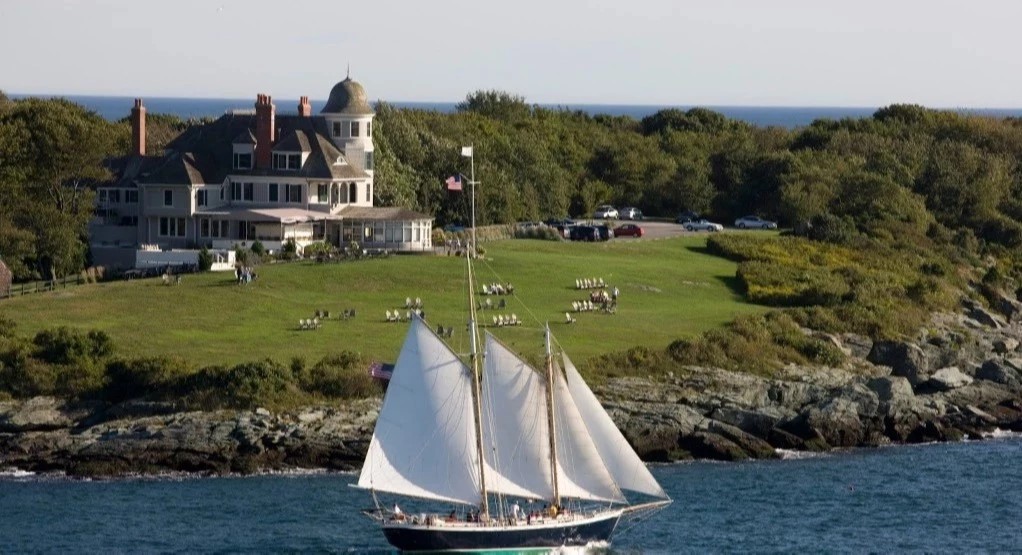 The New England area is one of the best regions to visit during the summer and fall months. Whether you are planning a short weekend trip or a month-long trip, there is so much to see in New England. Here are our top 5 New England cities that are definitely worth visiting.
1. Boston, Massachusetts
Boston tops the list since it is the biggest and arguably the most iconic city in the New England region. Upon arrival, we recommend seeing the Boston Harbor Islands. You will get to take a ferry and catch stunning views of the city of Boston while exploring some of the islands surrounding the city. If you're into camping, you can even book a campsite at either Georges, Lovells, Grape, or the Bumpkin Islands.
This city has a rich history dating back to the American Revolution. A great place to take a long walk is on the Freedom Trail. This trail is 2.5 miles long and takes you on a journey to see 16 different historical sites, including museums, burial grounds, bookstores, Paul Revere's home, and other places that give insight into the American Revolution era. There are several 90-minute guided tours available, or you can choose to do a self-guided tour instead if you're short on time.
If you have never been to Fenway Park, watching a baseball game here will give you a nostalgic feeling unlike any other. This baseball park was built in 1912 and is one of the oldest baseball parks still in operation in the United States. After the regular baseball season ends, you can even take a tour of Fenway Park. No matter when you visit Boston, it is worth the experience to stop by this iconic place.
2. Newport, Rhode Island
Talk about glamorous; this Rhode Island city is a must-see. If you love the water, then you must come to this city by the sea. Go on a walk on the Newport Cliff to experience an amazing 3.5-mile coastal pathway. Best of all, this paved walk is free to the public and open daily from sunrise to sunset. You can start anywhere you like, but the official starting point for this walk is at a place called First Beach. Forty Steps is a popular spot as well which features a stone staircase leading up to a perfect photo op area. Take a camera with you to capture some gorgeous scenery from this Atlantic coastline.
A trip to Newport wouldn't be complete without a sight sailing tour. Newport offers daily public sailing cruises that take you along the scenic rocky shoreline of Narragansett Bay. If you can book in advance, we highly recommend taking a breathtaking and romantic sunset sail.
Lastly, don't leave Rhode Island without touring at least one of their mansion estates. These historic mansions have been well kept and preserved to this day and will give you a look back in time to the Renaissance Age. Each mansion's interior will blow you away with its intricate details from the floor to the ceiling. There is staff located throughout these mansions, and they can answer any questions you may have as you explore.
3. Mystic, Connecticut
Located less than an hour and a half from Boston, Massachusetts, this quaint town is a great place to relax and do some exploring. Stop by the Denison Pequotsepos Nature Center and experience this vast outdoor sanctuary. You will find plenty of hiking trails and get to enjoy some bird watching or just take in all the natural beauty. The caretakers also nurse injured or sick animals back to health at this center, so it is a great spot where visitors can learn more about wildlife preservation.
If you think once you've seen one aquarium, you've seen them all then think again. The Mystic Aquarium is a leader in beluga whale research and even has its own beluga whale habitat. You can also see other marine creatures such as sharks, rays, sea lions, seals, and African penguins. This is a very kid-friendly place where everyone can enjoy spending several hours during their visit.
If nothing else, you should definitely take a steamboat tour during your stay in Mystic. The Sabino is a 57-foot long steamboat that has been in operation for over 100 years. You can take a ride on it and experience firsthand what it is like to be on the oldest coal-fired steamboat while gliding along the Mystic River. There are 30-minute, 90-minute, and 2-hour river cruises available for guests.
4. Manchester, Vermont
Mount Equinox is visible from the town of Manchester. Guests will have to pay to reach its peak since it can only be reached via a toll road. Skyline Drive is the longest privately owned toll road in the U.S. and it costs $20 per car (including the driver) and $5 per passenger. The views are totally worth the money to reach the top of Mount Equinox. You will see miles of forests and mountain ranges surrounding the region so take as many pictures as you can. Unfortunately, camping is prohibited, so you must drive back down the same day.
The historic Hildene home is a perfect stop if you've ever wanted to see a 20th-century mansion. This is where Robert Lincoln (Abraham Lincoln's son) lived with his family. Be sure to walk around the exquisite outdoor gardens and don't miss the neat attractions such as the 1903 Pullman train car, working dairy farm, and historic schoolhouse.
Another great outdoor activity that is fun for everyone is taking a tube down the Batten Kill River. Take the short stretch along Route 313 for a relaxing ride that will cool you off on a hot summer day.
5. North Conway, New Hampshire
Take a train ride on the Conway Scenic Railroad to see the Mount Washington Valley, Sacco River Valley, or Crawford Notch. These excursions are fun for both couples and families. Each trip usually lasts about one hour; however, the Mountaineer takes guests on a 50-mile journey which lasts about 5 hours. Most of these excursions are available from May to October. It is recommended to book your tickets in advance because they tend to sell out.
Come here to get a chance to see the colorful fall foliage and drive on the Kancamagus Highway (NH State Route 112). This road tends to get busy during the height of the fall season, so be attentive and also be on the lookout for moose while driving at night.
Even though it is technically a ski resort, you can ride the alpine slide at Attitash Mountain in the summer months. Kids and adults alike will enjoy zipping down this alpine slide, which also happens to be one of the longest ones in North America. This is a thrilling experience in North Conway that you won't want to miss.
We hope you will have a great time in the New England area no matter when you decide to visit. Click here to view an itinerary that may help you plan your next road trip to the Northeastern United States.