What to do During a Chesapeake Country Scenic Byway Road Trip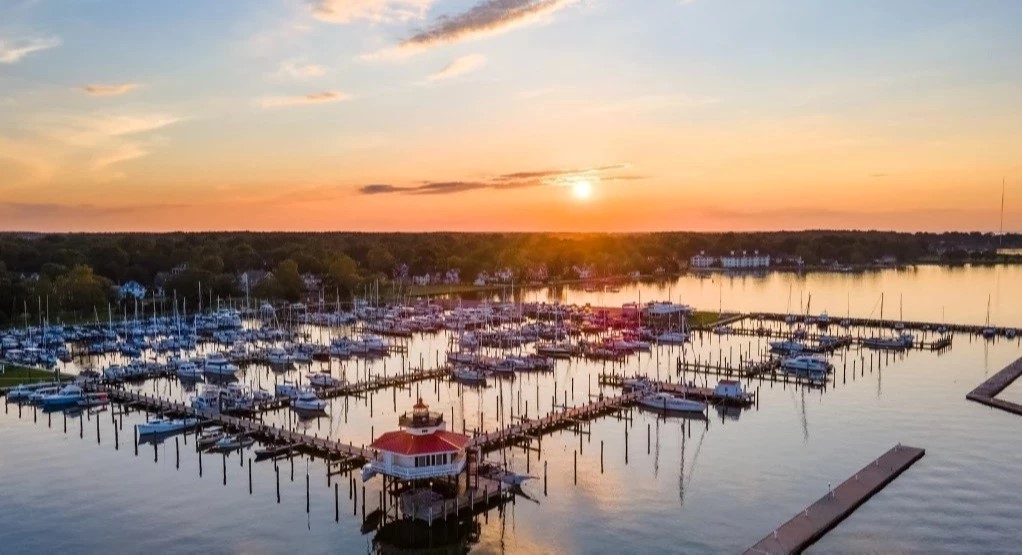 The Chesapeake Country Scenic Byway in Maryland has been recognized as an All-American Road by the Federal Highway Administration of the United States Department of Transportation, the highest honor a road can obtain.
From Chesapeake City to Crisfield, the Chesapeake Country Scenic Byway spans 419 miles on land and 12 nautical miles to Smith Island. According to a press release, it "delivers an epic journey through the extraordinary landscapes and waterscapes of Maryland's Eastern Shore."
The Chesapeake Country Scenic Byway has architectural, historical, traditional, environmental, leisure, and recreational virtues that are not found anywhere else in the United States. You should allow yourself at least 3 days to really take in all of the amazing qualities that are available to discover along this incredible northeastern drive. Today, we're going to discuss several of the amazing stops that can be found while taking a road trip down the Chesapeake Country Scenic Byway.
Day 1: Chesapeake Culture, Beaches & Boating
Chesapeake City
The historic Chesapeake and Delaware Canal, which connects the Chesapeake Bay and the Delaware River, runs through Chesapeake City. The Chesapeake & Delaware Canal Museum tells the story of the 14-mile canal's construction, which is one of only two commercially significant sea-level canals in the United States.
Mount Harmon Plantation and Nature Preserve
This former tobacco plantation is the Chesapeake Region's northernmost colonial-era Tidewater Plantation. Entry to the property, which is on the National Register of Historic Places, involves a walking tour of the manor house and plantation kitchen. The parks, fields, and recreation areas are also open to tourists.
Betterton Beach
Betterton, Maryland started out as a small fishing village in the 1700s. This beach is set on five acres, and it is a family-oriented waterfront park that now features a fantastic sandy beach with 300 feet of swimming and 700 feet of shoreline access.
Rock Hall
The "Pearl of the Chesapeake," as Rock Hall is called, is a quaint town situated right along the coast of the infamous Chesapeake Bay. Charter a cruise, eat organic seafood, relax on a Chesapeake Bay beach, or explore the Haven Harbor Marina's Watermen's Museum, which is dedicated to sharing the history and unique qualities that Rock Hall contains.
Eastern Neck National Wildlife Refuge
Thousands of wintering waterfowl, like the tundra swan, call this 2,285-acre bird sanctuary in Kent County home. Nature walks, observation decks, and campsites are available at the Eastern Neck National Wildlife Refuge, which is home to a staggering 240 different bird species.
Chestertown
Chestertown, situated along the banks of the Chester River, is a gateway to the Chesapeake Bay's maritime culture. The Schooner Sultana is located here, as well as a vibrant colonial historic district. Chestertown is second only to Annapolis in terms of the number of Colonial-era buildings with a considerable portion of downtown listed as an official Historic District and a National Historic Landmark. For tourists, the old buildings serve as a beautiful backdrop.
Day 2: Small Towns & Family Fun
Kent Narrows
Begin your day by strolling along the Kent Narrows waterfront. The Chester River and Eastern Bay are linked by the Kent Narrows waterway. From Terrapin Park to Kent Narrows, take a stroll or hire a bike to cycle the Cross Island Path, a 6.5-mile trail that follows an abandoned railroad corridor. The Chester River is visible from the trails as it flows through fields, pastures, and woodland.
Old Wye Grist Mill and Museum
Old Wye is the oldest continuously operating water-powered grist mill in the United States, having been built in 1682. During the American Revolution, the mill supplied flour to General George Washington's soldiers. Tourists can now view the mill grind on the first and third Saturdays of each month, explore the mill, as well as buy grains, flours, and other specialty items at the mill's souvenir shop.
Easton
Explore the Academy Art Museum and historic Quaker meeting house in Easton, one of America's "Best Small Towns," before strolling along streets lined with exquisite Victorian homes, boutiques, and enticing cuisine.
St. Michaels
In St. Michaels, visit the Chesapeake Bay Maritime Museum, which includes a working boatyard, hands-on experiences for children, and a preserved 1879 lighthouse. Enjoy delicious and authentic crab cakes while observing the harbor, then unwind at the Inn at Perry Cabin's Linden Spa.
Cambridge
Cambridge is a pleasant home base for exploring the nearby Blackwater National Wildlife Refuge, which is home to the biggest breeding population of bald eagles on the US east coast and provides skipjack sailing cruises and boat tours. Long Wharf Park, which is right on the Choptank River in town, features fishing piers, waterfront perspectives, patios, and cultural sites. The Skipjack Nathan of Dorchester, the Cambridge Marina, and the Choptank River Lighthouse can all be found here, as well.
Day 3: Historic Sites and Nature Preserves
Pemberton Historical Park
Pemberton Historical Park is a 262-acre historical spot in Salisbury, Maryland, which features 4.5 miles of scenic views that span the Eastern Shore's various ecosystems. From May to October, tourists can also explore Colonel Isaac Handy's and his wife Anne's remarkable house, Pemberton Hall, which dates back to the 18th century.
Delmarva Discovery Museum
The Delmarva Peninsula, which is made up of Delaware and portions of Maryland and Virginia's Eastern Shores, is a 170-mile-long peninsula that lies between the Chesapeake Bay and the Atlantic Ocean. The Delmarva Discovery Museum aims to educate guests about the people who live in this special setting and the natural environments that are found in this region. River otters and touch pools are among the museum's hands-on and immersive displays.
Smith Island
End your day and tour at Smith Island, which is a swift ferry ride from Crisfield and is known for its stacked cakes (the Smith Island Cake is Maryland's official dessert) and for being the heart of the US soft-shell crab industry. Ecotourism is also common on the island. Fishing and kayaking are common activities in the shallow waters around the island. Residents and tourists alike use golf carts, bicycles, and foot to get around the island.
The Chesapeake Country Scenic Byway is without a doubt one of the best road trips that one can take in the United States. Whether you have an appreciation for history, delicious seafood, intriguing museums, and breathtaking vistas. There is hardly a better way to spend a long weekend than taking a leisurely and picturesque drive along the gorgeous Chesapeake Bay.