Top Cities to Visit in Georgia and South Carolina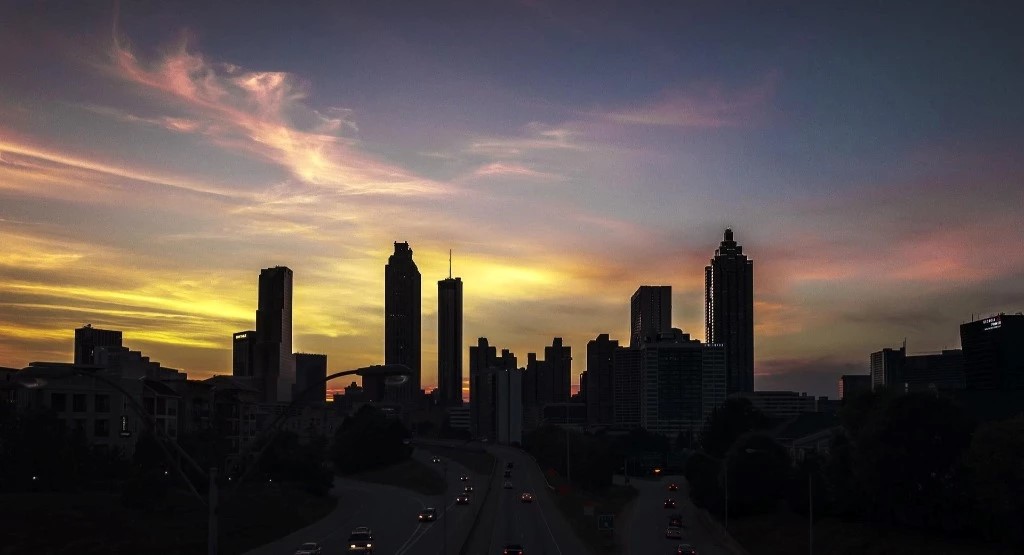 Although the peach state and palmetto state are not as sunny as Florida, they have over 200 days of sunshine annually. October is arguably the best month to visit Georgia and South Carolina, but feel free to stop by any time of year and experience southern hospitality at its finest. Anyone planning to visit the southeastern United States should consider seeing some of these cities.
Atlanta, Georgia
Atlanta is home to the Georgia Aquarium, which has the largest fish tank in the United States. This top-ranked aquarium is sure to leave you feeling awe-inspired. Another neat attraction in Atlanta is the Atlanta History Center. This place features historic homes and exhibits, plus botanical gardens and walking trails.
If you have free time on your hands, shop at the Ponce City Market. With myriad retailers such as J. Crew, Levi's, and Madewell, plus local boutiques, you'll be sure to get in your retail therapy. Coca-Cola fans should also head over to the World of Coca-Cola before heading home.
Athens, Georgia
Athens is home to the Georgia Museum of Art, a free attraction open for art enthusiasts young and old from Tuesday through Sunday. It has over 150 art pieces inside its permanent display, and you can also view rotating exhibits throughout the year. If you want a peaceful place to stroll in Athens, you won't regret visiting the Sandy Creek Nature Center. This is also a free attraction, and it has nature trails and a visitor center with several exhibits, including freshwater aquariums.
Augusta, Georgia
Explore downtown Augusta along the Riverwalk. It spans 6th through 10th street and features brick walkways, views of the Savannah River, an amphitheater, and a small Japanese garden. Kayaking on the Augusta Canal is another popular pastime for locals and visitors, so don't hesitate to rent a kayak and cruise through downtown Augusta on the waters.
Lumpkin, Georgia
Hiking enthusiasts should plan a trip to western Georgia to explore Providence Canyon State Park. Known as Georgia's "Little Grand Canyon," this rocky landscape is perfect for a daytime hike in the great outdoors. Anyone will tell you this is among one of the most scenic places in Georgia, so you won't want to miss it.
Savannah, Georgia
Often referred to as "Slow-vannah," Forsyth Park is an iconic place in this historic town. It's basically an unspoken rule to snap a photo in front of the fountain at Forsyth Park while you're in Savannah. If you have time for sightseeing, consider taking a riverboat cruise to spend some good old quality time with your significant other.
Hilton Head Island, South Carolina
The southeastern tip of South Carolina is full of golf courses and beaches. Harbor Town Golf Links is an excellent place to book a tee time. It features three golf courses and is one of the top places to spectate during a PGA tournament.
One of the top family-friendly attractions on the island is Legendary Golf, featuring two 18-hole mini golf courses. Legendary Golf has been around for over three decades and is known for its challenging holes. This isn't a typical run-of-the-mill course, so expect to see well-maintained, challenging holes around every corner.
Charleston, South Carolina
If you love historical places, you should come and see Middleton Place and meander through the oldest landscaped gardens in the United States. This national historic landmark also functions as an inn and a restaurant, so feel free to book an overnight stay here.
The Boone Hall Plantation isn't technically in Charleston, but it is in the greater Charleston area. Founded in 1681, this is now an operational farm. Guests can tour this plantation and its botanical gardens any day of the week.
Myrtle Beach, South Carolina
South Carolina is also home to Myrtle Beach. If you love beaches, you'll certainly want to spend a lot of time here. A unique family-friendly attraction in Myrtle Beach is Alligator Adventure. This reptile zoo has hundreds of American alligators, and they have live feedings from mid-April through mid-October. You will also get to see other wildlife exhibits such as tortoises, macaws, flamingos, snakes, and frogs while you're here.
Columbia, South Carolina
South Carolina's State House is undoubtedly a stately-looking building in downtown Columbia. They offer guided tours of the building's interior year-round, and it is an excellent place to learn more about South Carolina's state history. Head 18 miles southeast of Columbia, South Carolina, and explore Congaree National Park, which encompasses one of the few remaining old-growth bottomland hardwood forests in the United States. It is an ideal place to find solitude among the trees and is a paradise for kayakers.
Greenville, South Carolina
Come and celebrate Gallabrae, the Greenville Scottish Games, at Furman University. They start things off downtown with a parade, and the games are held annually around Memorial Day weekend. Expect to see strong men and women throwing and slinging rocks, hammers, cabers (trimmed tree trunks), and more in an entertaining strength competition.
Baseball fans will also enjoy the Shoeless Shoe Jackson Museum in Greenville. This free attraction is inside Joe's old home and tells all about his baseball career. Don't forget to take a picture next to his life-sized statue at the nearby Fluor Field.
We hope you enjoyed our list of the top cities and attractions in Georgia and South Carolina. Tell us about some of your favorite places in these southern states in the comments section.
If you're looking for road trip inspiration, here are some of our favorite southern itineraries: Historic Plantations, Southern State Parks, the Deep South, Tennessee to South Carolina.