The Leaf Peeper Tour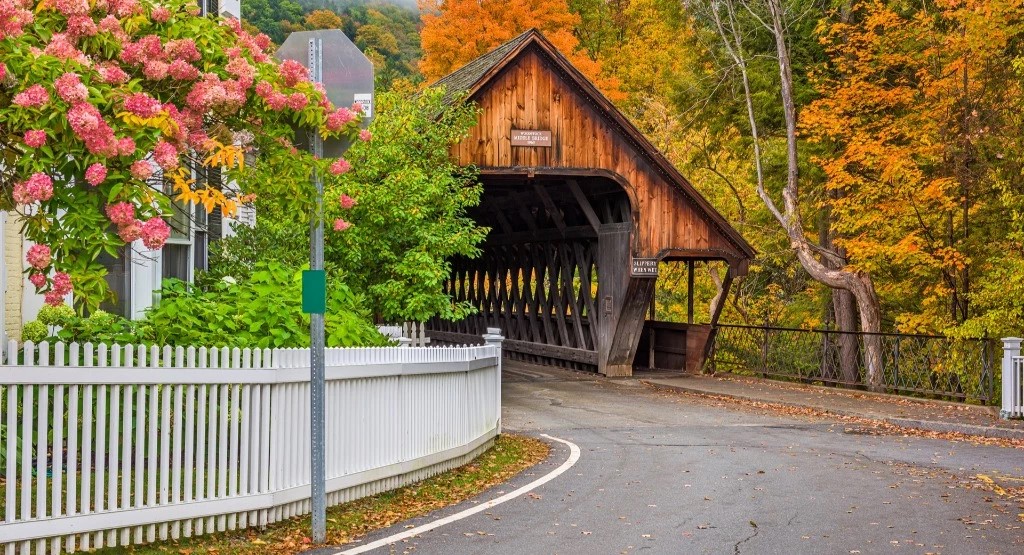 Autumn in New England is a brilliant explosion of colors thanks to the countless maples, ash, birch, beech oak, dogwood, and sassafras trees everywhere you look. Add to this legendary color pallette the charming chapels and covered bridges beset in a quaint and charming country landscape and you have an unforgettable road trip on your hands. But there is more to this epic road trip than a stunning landscape: Autumn in New England means a harvest spirit gives rise to seasonal fairs, bountiful farmer's markets, and cool hikes in dappled light.
This epic road trip will take you about a week and will cover a little over 400 miles across Connecticut, Massachusetts, Vermont, and New Hampshire.
We recommend starting the trip at Candlewood Lake in Connecticut where you can amble along the western shoreline in Squantz State Park to take in the carnival of fall colors. If you'd rather take in the views from above, consider taking a late afternoon hot air balloon ride with GONE Ballooning.
Next, you will head to beautiful Kent Falls in Kent, Connecticut which has consistently been voted as the top spot in New England for taking in fall foliage. Situated on the banks of the Housatonic River, Kent is enveloped in dense woodlands. Get a birdseye view of Kent by hiking up Cobble Mountain in Macedonia Brook State Park where you will be rewarded with panoramic views of the Taconic and Catskill mountain ranges. The Appalachian Trail passes through Kent where a mostly flat five-mile stretch of it spans alongside the Housatonic.

Kent Falls in Connecticut - Google Images/Christian Linwood
Continuing north towards Massachusetts you won't want to miss the picturesque West Cornwall Covered Bridge or the charming town of Cornwall where you will find vineyards and plenty of great restaurants for the foodie crowd. If you are in the area on Labor Day weekend, be sure to check out the Goshen Fair, assuming enormous (and delicious) smoked turkey legs, lumberjack competitions, and axe throwing is your thing.
It's now time to head into the fury of reds and golds that are the Berkshire mountains. Here you will find art galleries, exquisite restaurants, and more of life's finer things in Great Barrington, MA. If hiking is on your list, don't miss Beartown State Forest which boasts over 12,000 acres of beautiful hiking terrain. Keep heading north to Mount Greylock State Reservation where you climb the 92ft War Veteran's Memorial Tower atop Massachusetts' tallest peak where you will be rewarded with a 100-mile panoramic view of the surrounding greenspace.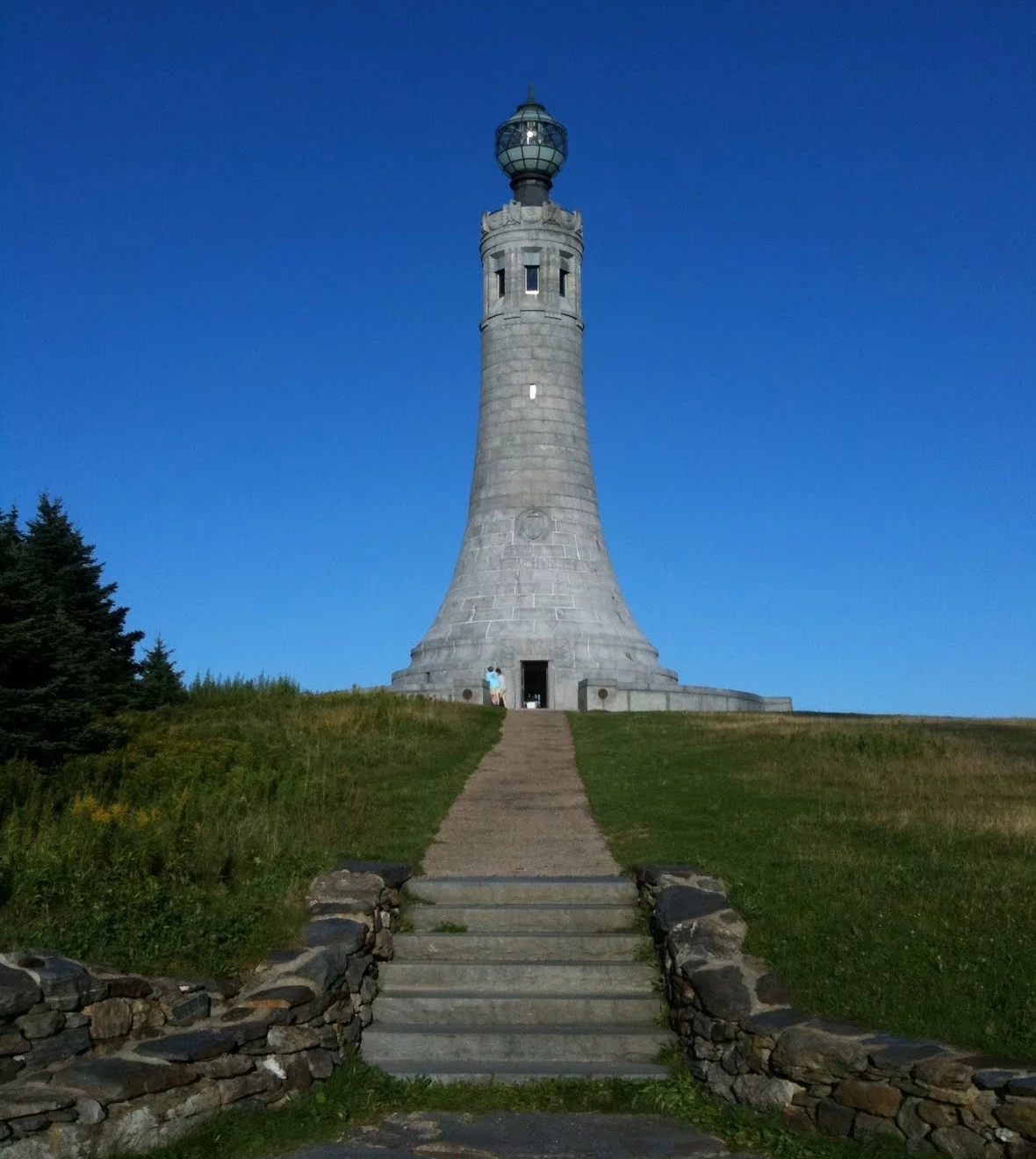 War Veteran's Memorial Tower
Now you are ready to head into the state most associated with fall foliage and countryside splendor, Vermont. Visit stylish Manchester, which is known for its quintessential examples of New England architecture, and head north from there to Burlington where you will find the Church Street Marketplace for unique shopping and dining experiences within walking distance to beautiful Lake Champlain.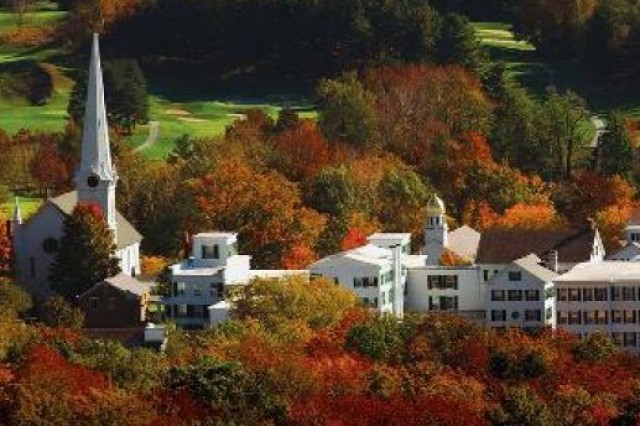 Manchester, VT

Church Street Marketplace
From here you will head east on Highway 2 through historic Montpelier and the beautiful Green Mountain countryside until you reach the New Hampshire border where you can end your trip in New Hampshire's utterly phenomenal White Mountain National Forest.
This epic road trip is best enjoyed from mid-September through October. Temperatures can be chilly and wet, so pack accordingly. Even with a little rain, the road will be gorgeous.