The Kentucky Bourbon Trail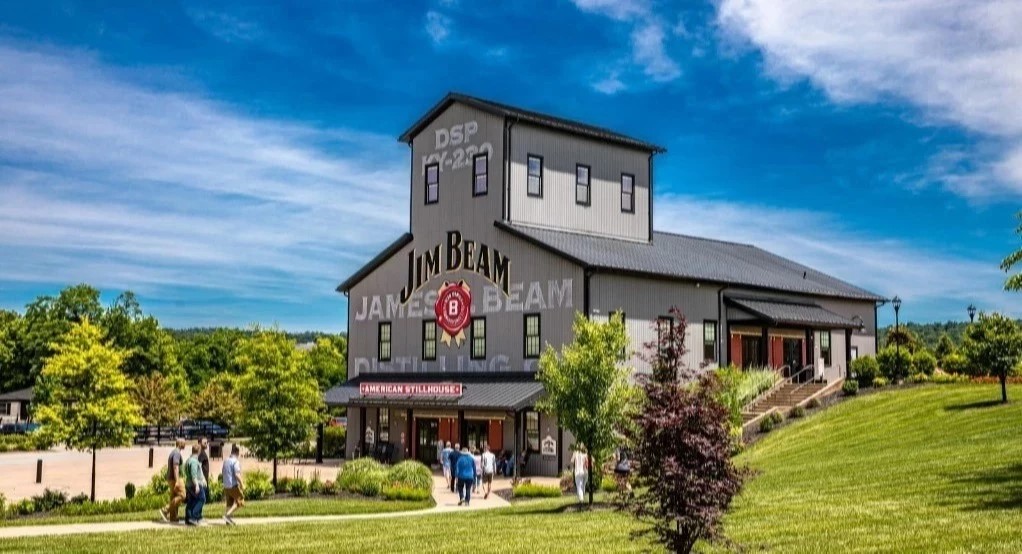 The state of Kentucky, also known as the Bluegrass State, is rich in history, miles of farmland, picturesque mountains, and of course, a wide variety of bourbon whiskey distilleries. The Kentucky Bourbon Trail program was established in 1999 with seven different bourbon distilleries included. Today, the trail has eighteen distilleries included on the basic tour and twenty more on the extended craft distilleries portion. On the trail, you get a "passport" that you get stamped at each distillery that you visit and tour on the trail, and you can either go about your journey to each respective stop in your own vehicle, or you can book a tour so that you don't have to worry about being the one driving after the tastings. Mint Julep Tours is a popular option for driven tours. Once you get all eighteen stamps, you receive a souvenir glass after you turn in your passport at the starting location. It's important to note that most of the distilleries do charge a fee-typically between $5 and $20. You should also make sure to check ahead of time to see if you need reservations for your tours. The driving distance between each stop is typically one and a half hours or less, and the best time of year to embark on this trip is in the fall.
A man named Elijah Craig is often credited for the invention of bourbon in 1789, although it is speculated that people were aging the spirit in barrels sometime before that. Bourbon whiskey cannot be labeled as "bourbon" unless it is from the state of Kentucky, and it must be at least 51% corn. Today, there are almost 70 different bourbon whiskey distilleries scattered around the state of Kentucky, and The Kentucky Bourbon Trail is growing in popularity as a way to learn more about the different processes of how to make unique bourbon whiskey.
Your Journey on the Kentucky Bourbon Trail
You should give yourself at least six days to complete all of the tours and tastings, but you don't have to do it consecutively if you are not able to squeeze it all in during a single road trip in Kentucky. Your Bourbon Trail passport won't expire, so you can use it as a reason to plan another trip out if needed. It is suggested that your starting point for your Kentucky Bourbon Trail extravaganza is at the welcome center located in the Frazier Museum in Louisville, Kentucky. Here, you can obtain your passport for the trail and get started.
When you leave the Frazier Museum, there are four of the eighteen distilleries within a 1-mile stretch, so it is easily walkable. You will find Michter's Fort Nelson Distillery, Evan Williams Bourbon Experience, The Old Forester Distilling Co., and Angel's Envy Distillery. All of these can be done in one or two days, and all have their own unique charm about them. Michter's Fort Nelson Distillery has a rich past and you can evaluate your whisky tasting abilities in their lab. The Old Forester Distilling Co. has an expansive four stories available to explore, and you can watch the assembly and charring of their whiskey barrels.
Also located in Louisville are Rabbit Hole Distillery, Bulleit Distilling Co., and Stitzel-Weller Distillery. Rabbit Hole and Bulleit Distilleries are crowd favorites and offer one-of-a-kind distillery experiences. You are sure to be amazed by the modern architecture Rabbit Hole offers.
Next, drive on over to the Shepardsville and Owensboro areas to check out the Jim Beam American Stillhouse and Green River Distilling Co. The Jim Beam American Stillhouse is located in a rustic-looking farmhouse building, and the tour is highly interactive and one you definitely do not want to miss.
Your next destination should be Bardstown, Kentucky. Located here are Heaven Hill Bourbon Heritage Center, Lux Row Distillers, and Bardstown Bourbon Company. At Lux Row, they offer whiskey and chocolate pairings for you to enjoy. In the extremely historic and whimsical town of Lebanon, Kentucky you can visit the legendary Maker's Mark Distillery. Maker's Mark is tucked away in a picturesque spot with a lush green lawn surrounding the barn-like building.
Next up, in Danville, you will come across Wilderness Trail Distillery. Here, you will get to try their exceptional small-batch and single-barrel whiskey. Four Roses Distillery is situated in Lawrenceburg. Unsurprisingly, the lovely grounds here are adorned with roses and emanating charisma. Just down the road, on the peaceful Kentucky River, is the Wild Turkey Distillery. Wild Turkey is a favorite among whiskey lovers and seeing their impressive new building is worth the trip alone.
Wrapping Up on the Kentucky Bourbon Trail
Lastly, we arrive in Lexington on our bourbon road trip, and here we encounter Woodford Reserve Distillery and Town Branch Distillery. Woodford Reserve has a mansion estate architectural feel to it and they contribute unique small-batch whiskey. Last but certainly not least is Town Branch, a modest distillery that actually offers both whiskey and its very own beer.
Eighteen distilleries can be a lot to make your way through, but more and more travelers make their way to Kentucky each year to complete at least a portion of The Kentucky Bourbon Trail to take in all of the different aspects and history of each and every one. Even if you don't enjoy whisky, there is still a lot of interesting knowledge to be learned-and who knows, it is likely you will be a whisky aficionado by the end of your trail expedition!