A Mississippi Blues Road Trip - Musical Legends and Rich History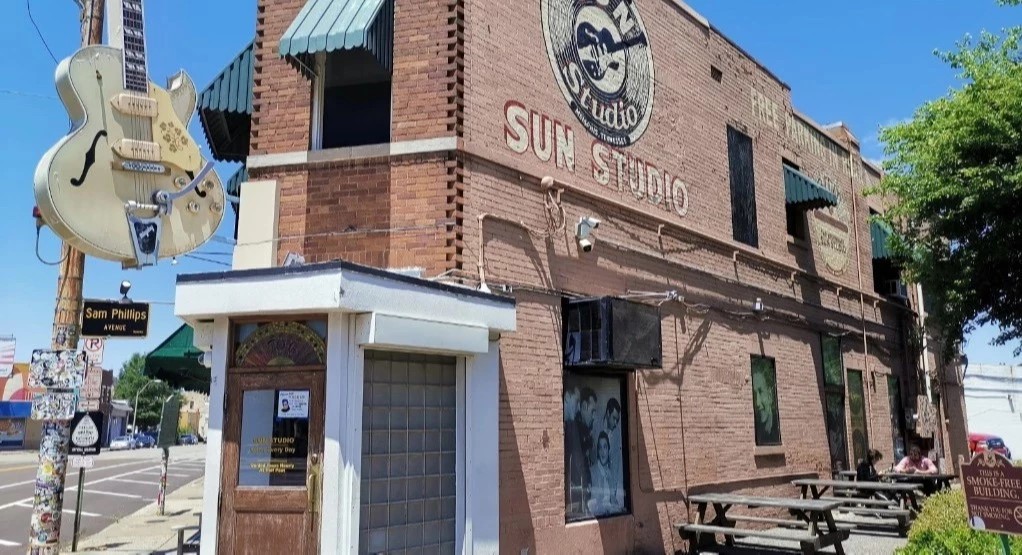 There are about 400 miles of road between the iconic cities of Memphis, Tennessee, and New Orleans, Louisiana. The famous Route 61 is filled with rich history, American culture, and breathtaking views. The highway is often called the Blues Highway because of its long history in blues music. Route 61 even inspired the musical works of Bob Dylan in 1965 on the Album Highway 61 Revisited. The album opened the world to American music heritage, and this stretch became the capital of American contemporary music. Regarded as the home of the blues and the birthplace of rock n' roll, there are a ton of activities to do on this incredible road trip.
A 4-Day Itinerary for the Mississippi Blues Highway
The 6-hour drive between Memphis and New Orleans can be expanded to multiple days through the Mississippi Delta, and the route features notable music clubs and venues, Civil War Landmarks, and much more along the way. This route mostly follows Route 61; you should head south from Memphis toward Clarksdale, take U.S 278 west towards Cleveland, and U.S 49 east before returning to U.S 61 through Greenwood and Vicksburg. There is so much between Beale Street and the infamous French Quarter.
The Mississippi Delta has much to offer family and even solo road trippers. This itinerary from Memphis, Tennessee to New Orleans, Louisiana provides a great blend of interstate travel with fascinating sites to explore that are scattered along the way. In addition, there is a rich musical culture worth exploring on this road trip; a few spots are the birthplace of two beloved genres - blues and jazz.
If your road trip is scheduled for the summertime, it is worth noting that this stretch is oppressively hot and humid; a water bottle should be high on your packing list. If you plan to move with pets, then a little research of the pet-friendly stops on the highway will come in handy to avoid distractions and keep a healthy pet during your travels.
Day 1-Memphis, Tennessee
You must begin your trip at the Blues Hall of Fame in downtown Memphis; a gallery set museum that honors the hundreds of blues musicians, composers, and producers that have been inducted over the years. The Blues Hall of Fame holds a vast exhibition of artifacts such as notes, clothing, instruments, and other souvenirs from blues legends like B.B. King, W.C. Handy, Robert Johnson, and Koko Taylor. In addition, visitors are met with an extensive catalog of recorded music to listen to while visiting the museum. Stax Museum of American Soul Music and renowned Sun Studio are spots where Otis Redding and Elvis Presley started their careers.
Memphis is known for its live performances on Beale Street, its legendary Graceland, and its terrific barbecue. The National Civil Rights Museum showcases a renowned shrine where Martin Luther King Jr. was slain. Memphis certainly holds a rich history in the struggle for Civil Rights in the United States. The Memphis Zoo, located in the Overton Park neighborhood, has delighted so many animal lovers for over 100 years.
Day 2-Oxford, Tunica, and Clarksdale, Mississippi
Leave Memphis, head south, and take Interstate 55 for about an hour; take the exit at the U.S Route 278 toward Oxford, home of the University of Mississippi. This legendary university is home to lush landscapes, historical buildings, and majestic live oaks that will amaze you as you tour the grounds. Oxford's iconic downtown is built up around the county courthouse and has many charming shops, boutiques, bars, and cafes. In addition, Oxford boasts a rich literary tradition since it is known to hold the home of William Faulkner, where he penned many of his iconic masterpieces.
Further south on U.S 61, you will hit Tunica, Mississippi, which is known for its gambling culture. Tunica is regarded as the gambling mecca of this region. There are hundreds of table games and thousands of slot machines if that piques your interest. If you don't want to bother with this, then Tunica's Visitor's Center also doubles as a Gateway to the Blues Museum. It was built in a rustic train depot and it celebrates the birth of blues and Delta culture.
Move west along U.S route 278 to Clarksdale, where there are vast stops that are worth the visit. Clarksdale is a great place to enjoy the blues. One famous stop is the Ground Zero Blues Club in Clarksdale, nicknamed "Morgan Freeman's Club" because of the Tennessee actor's frequent visits, which provides an authentic juke joint experience with live music every Wednesday to Saturday. There is also Red's Blues Club, which offers a similar groove. The Delta Blues Museum is a gem and features a portion of Muddy Waters' cabin. There is also the famous spot in Clarksdale where Robert Johnson allegedly sold his soul to the devil to become a master bluesman and guitar player. Three guitars mark the site at the intersection of U.S Highways 61 and 49. The downtown area is equally vibrant in arts and food that is absolutely worth the exploration.
Day 3-Cleveland and Vicksburg, Mississippi
If you had a brilliant night of blues and would love to keep this run going, hop back on U.S Route 278 and head south to Cleveland, Mississippi. Your first stopover should be Dockery Farms, the unofficial birth site of the blues. It was established in 1895 to produce cotton. Dockery Farms employed so many individuals that ended up pioneering the blues, such as Charley Patton. What seems to be a simple farm happens to be a 25,600-acre cotton plantation. Blues legends today still perform here in the old cotton storage shed.
Cleveland is a small delta town in every way, and it is home to Delta State University. The must-see allure here, though, is the GRAMMY Museum at Delta State's Campus. Inside are various artifacts; gowns worn by Beyoncé and Barbara Streisand, Miles Davis' trumpet, and Taylor Swift's cowgirl boots. It has interactive exhibits and innovative technology. The GRAMMY Museum is one of only two GRAMMY Museums globally, the other being in Los Angeles. The Cotton Row in the historic Crosstie District is lined with cute, quirky boutiques and cafes that are worth a visit as well.
Take U.S Route 61 south for 2 hours to Vicksburg. Placed at the confluence of the Yazoo and Mississippi rivers, it was a critical confederate port during the Civil War. When it fell to General Ulysses S. Grant and his Union soldiers in 1863 after a lengthy siege, it marked the end of the Southern rebellion. Vicksburg National Military Park sits on this site. You can drive through the park on a two-hour tour guided trip to learn the history of the land. The USS Cairo Museum is inclusive and is often a delight for many tourists that are visiting the military park.
The Biedenharn Coca-Cola Museum, formerly a candy store, is the place where Coca-Cola was once bottled. It still serves delightful Coke floats and confections today. You should also check out the Lower Mississippi River Museum to learn about the world's fourth longest river. And if you love the dark arts, then go ghost hunting at the McRaven House, said to be the state's most haunted place.
Day four-Baton Rouge and New Orleans, Louisiana
Travel south on U.S Route 61 until you get to the Louisiana capital, known as Baton Rouge. The city boasts two capitol buildings, new and old, that are both worth exploration. However, Louisiana's Old State Capitol building really stands out, as it is a castle-like structure with stained glass overlooking the river. Another top-tier attraction to see in Rouge is the USS Kidd, a historic destroyer battleship at the Louisiana World War II Veterans Memorial.
You should also set aside the time to take a tour of Louisiana State University, which has gorgeous grounds and the Memorial Tower; it is certainly worth the stroll. Then, an hour south on Interstate 10, you will get a feel of the rich history in New Orleans. Spend time in the French Quarter, eat a meal in renowned restaurants, like Café Du Monde, while enjoying mythical live jazz. Magazine Street is famous for its many shops and boutiques, such as Mignon Faget. Finally, don't forget to check out City Park and its excellent and intriguing art museum. That is the last leg of your exceptional joy ride from Memphis, Tennessee, all the way to Louisiana.
The abundance of history and culture that lies on the Mississippi Blues Highway is nothing short of astounding, and you will surely be entertained and fully fascinated for the duration of your trip. Whether or not you consider yourself to be a fan of the blues before taking this road trip, there's no question that you will come to have a newfound appreciation for this art form that has done so much to shape this region of the country.