The Most Iconic Places in Seattle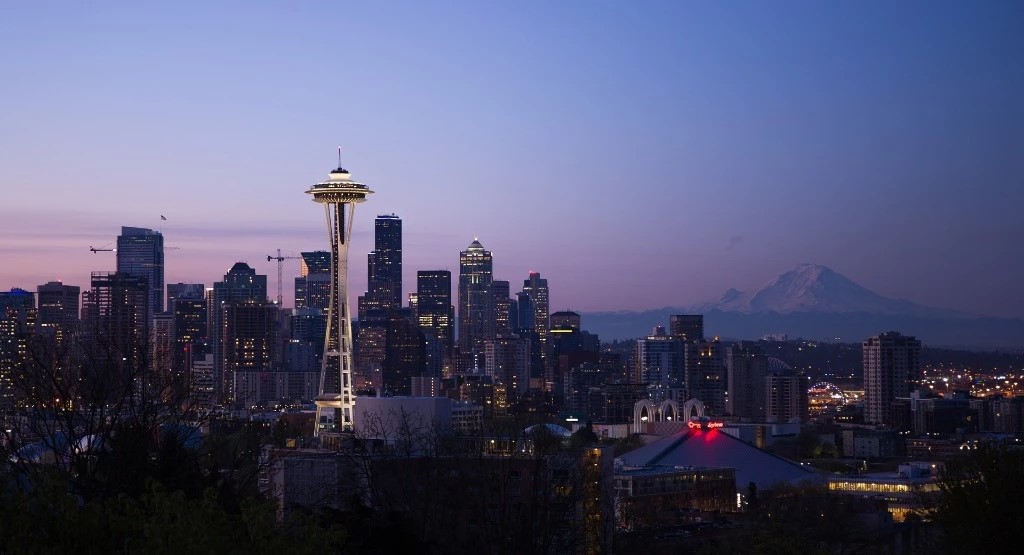 Seattle, Washington, offers various tourist attractions and welcomes visitors from far and near. If you've never been to Seattle and want to plan a fun trip, here is a list of the top places to consider.
Space Needle
The space needle is arguably the most recognizable building along Seattle's skyline. Open since 1962, visitors can come to the observation deck and take in the bird's eye view of this beautiful city. Towering 520 feet high, this incredible landmark features floor-to-ceiling windows to give you an entirely unobstructed view of everything from downtown Seattle out to the Olympic mountain ranges. Come and visit right before dusk to experience a breathtaking sunset, and be sure to bring a camera with you.
Pike Place Market
Be prepared to shop until you drop at this iconic market in downtown Seattle. Offering everything from antiques and collectibles to pottery and jewelry, you will find dozens of different shops all in one place. The farmers and fish markets bring in various local produce and fish if you want to buy ingredients for a fresh homemade meal, or simply stop by one of the delicious restaurants and enjoy a lovely dinner after your shopping spree. Anyone visiting Seattle should plan to spend about half a day (or more) at Pike Place Market.
Discovery Park
Find one of the most incredible secluded beaches in Seattle here. Discovery Park happens to be the city's biggest park and has miles of meadows, forests, and coastline to explore. This park is the perfect place to find peace and serenity during your trip to the bustling city. Stop by the environmental learning center, which has several interactive exhibits to help you learn more about the area. If you venture far enough, you will be able to see the magnificent West Point Lighthouse too. Take advantage of the awe-inspiring views of Puget Sound while you walk around this unique park.
Pioneer Square Historic District
This historic district is where Seattle got its start. Pioneer Square is considered the first neighborhood in Seattle and has a unique underground tour where you walk underneath Seattle's streets. The tour guide will share many pioneer-age stories and show you about three blocks worth of historic places in downtown Seattle in the early days. You will end up at Rogues gallery gift shop once the guided tour is over. They sell many souvenirs here, including the book called Sons of the Profits, featuring true stories based on what you learn during the underground tour. Don't forget to stop by the waterfall garden park and Smith tower observatory while you're in Pioneer Square.
Woodland Park Zoo
Look no further for a family-friendly attraction. This zoo features 300 different animal species and offers premium animal tours where guests can interact with animals such as giraffes, otters, penguins, lemurs, or even tigers for 30 minutes. Children ages eight and older are allowed to participate in most of these animal tours; however, these need to be booked at least two weeks in advance.
Olympic Sculpture Park
Come to this outdoor park, which is free and open to the public all year long. Located near Elliott Bay, it covers 9-acres of outdoor space and features a variety of modern sculptures. On a sunny day, this is an excellent spot for taking pictures and admiring the creativity around you. The Seattle Art Museum manages this park with the help of local volunteers. To enjoy even more art, head over to the Seattle Art Museum, located just one mile away from the sculpture park.
Seattle Aquarium
This attraction features a large underwater dome where visitors can view hundreds of fish such as salmon, dogfish sharks, and rockfish. The dome lets you look inside a 400,000-gallon tank and is the largest exhibit inside the aquarium. Marine animals you will encounter elsewhere in the aquarium include puffins, otters, seals, pufferfish, seahorses, cuttlefish, giant clams, and more. Stop by the tide pools to get an up-close experience with creatures like sea stars and hermit crabs. There is a lot to learn at the Seattle Aquarium, and it is fun for people of all ages.
Museum of Pop Culture
Keep an eye out for the abstract building featuring colorful architecture; it is difficult to miss. It was established in 2000 but struggled to gain attention at first. Later on, there was a separate wing added to the museum to help boost its popularity. Since 2016, its goal is to support all the creative works that have helped shape our lives. You can easily spend several hours discovering the art and exhibits within the museum's 140,000 square feet of space. It is conveniently located next to the Space Needle, features everything from music to video games, and even explores fantasy and science fiction worlds.
Museum of Flight
Anyone who likes airplanes will enjoy their time here. Featuring interactive tours and premium experiences, this isn't your average plane museum. Small groups have the option to book a private tour to access the cockpits and see rare artifacts that are not readily on display. Alternatively, there are two campuses with galleries and collections of aircraft and spacecraft to discover if you are short on time.
Puget Sound
Last but not least, take a ride across the Puget Sound on one of the Washington state ferries and explore Bainbridge Island. Bainbridge Island is a small town and allows you to take a little side trip away from the busy city life for a while. Ferry reservations are only necessary for those who are bringing their car with them. Regular walk-on passengers are welcome anytime. Summer months offer the best flexibility, but these ferries operate in the winter too.
These iconic places are just a few of the things that Seattle has to offer; there are many other things to see and do if you plan to stay awhile. We hope you enjoy your time in the emerald city. If you want to see even more coastal cities in Washington, this itinerary can give you a place to start.