Explore Hawaii's Big Island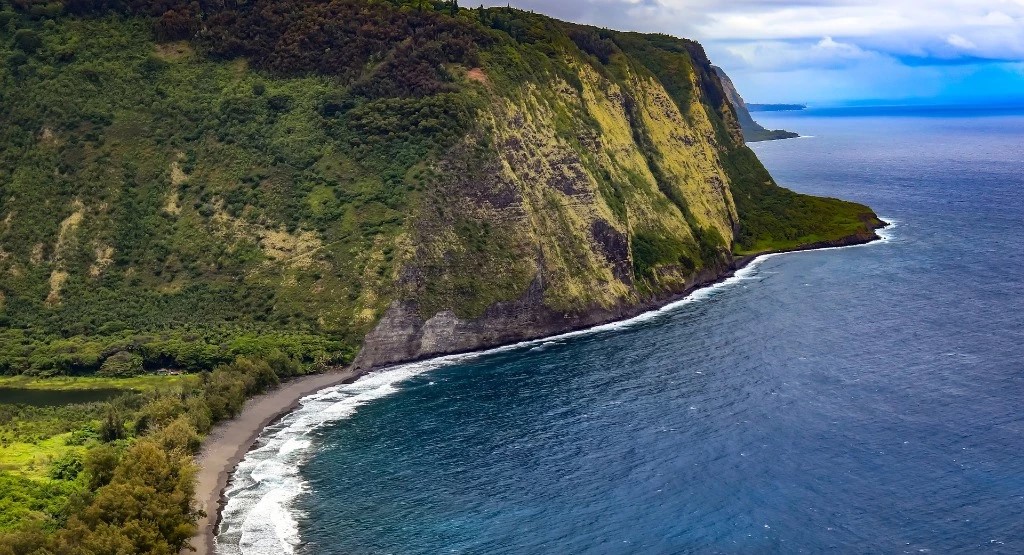 Hawaii is on most if not everyone's bucket list of places to visit. Today, we will go over some of the best places to see on Hawaii's Big Island to give you inspiration for your trip itinerary.
Starting in Kona, the Big Island's capital city, a great attraction to consider visiting is the Ocean Rider Seahorse Farm. They are open Monday through Friday and offer tours and an interactive tide pool where you can see the seahorses up close and personal. Book your reservation in advance to ensure you and your group can all come. It is a once-in-a-lifetime kind of experience that is fun for everyone. A whale watching tour is also a great thing to do in Kona if you can afford it. Humpback whales migrate to the area between December 15 and April 15 for their mating season, so if you plan to visit during those months, this opportunity is also worth considering.
Bring your snorkeling gear with you and head down to Kealakekua Bay in South Kona. This is one of the best snorkeling spots you can find on the Big Island. Book a snorkel boat to take you out in the Bay and have some fun watching the marine creatures swimming right before your eyes. The best time of day to beat the crowds is sometime during the morning hours. While you're here, stop by the historical park to see where Captain Cook first made contact with the native Hawaiians. If you want a cultural experience, Pu'uhonua o Honaunau National Historical Park is located about 4 miles south of Kealakekua Bay and is the site of Hawaiian ceremonial burial grounds and sacred structures. It serves as a place of refuge, and the native Hawaiians often practice their ancient Makahiki traditions here.
Continue your journey around the Big Island and head to Punalu'u beach, located between Pahala and Naalehu, to see one of the few black sand beaches on the Hawaiian islands. Many sea turtles like to visit this area, but please do not touch them if you see them on the beach. Be sure to bring plenty of water with you and enjoy the feeling of the black sand between your toes. Although it may be tempting, taking home some of the black sand is prohibited. Feel free to take pictures and soak in the sun at this incredible beach.
Traveling North from the black sand beach, you will reach the Hawaii Volcanoes National Park. You can either take a self-guided driving tour or book a private guided tour to learn more about the natural beauty found here. If you are adventurous enough, you can climb up to the summit of Kīlauea or nearby at Mauna Loa for bird's eye views. Both of these places are ideal for stargazing. Hands down, these are noteworthy areas for sightseeing. Be sure to bring a camera with you to capture the amazing sights at this national park. This park alone could easily take multiple days to hike around and see everything, but there are several scenic drives if you prefer staying cool inside your car.
On the Eastern side of the island, consider stopping by the town of Hilo and check out their farmer's market (typically open on Wednesdays and Saturdays) and attractions such as the Pana'ewa Rainforest Zoo and Gardens. This zoo features endangered species that are native to Hawaii and other tropical animals. There is no entrance fee, but donations are always welcome.
Drive 15 miles Northwest of Hilo, and you can explore the Akaka Falls State Park. An entrance fee is required, but you will need to pay ahead of time online since internet access and cell phone service is sparse in that area. The Akaka Falls Loop Trail is less than half a mile long and is an easy hike following a paved trail. Expect the hike itself to take at least 30 minutes of your time. Unfortunately, it is not a pet-friendly trail, so please leave your pets at a nearby facility if you bring them on your trip.
Last but not least, Waikaloa Village has a lot to offer, including several golf courses, helicopter tours, beaches, a petroglyph park, and a chance to swim with dolphins. One of the most popular attractions here is Dolphin Quest Hawaii, which is fun for all ages and provides visitors with an up-close, interactive experience with their dolphins. Locker rooms and freshwater showers are available for use at the facility. Bring your swimsuit and towel and end your trip around the Big Island on a high note before your flight back home.
Whether you seek an exciting outdoor adventure or simply need to relax on a beach, Hawaii is an incredible U.S. destination to consider. Whatever you decide to do on your trip, we hope you enjoy every minute of your time spent on the Big Island of Hawaii.