Best things to do in the Garden State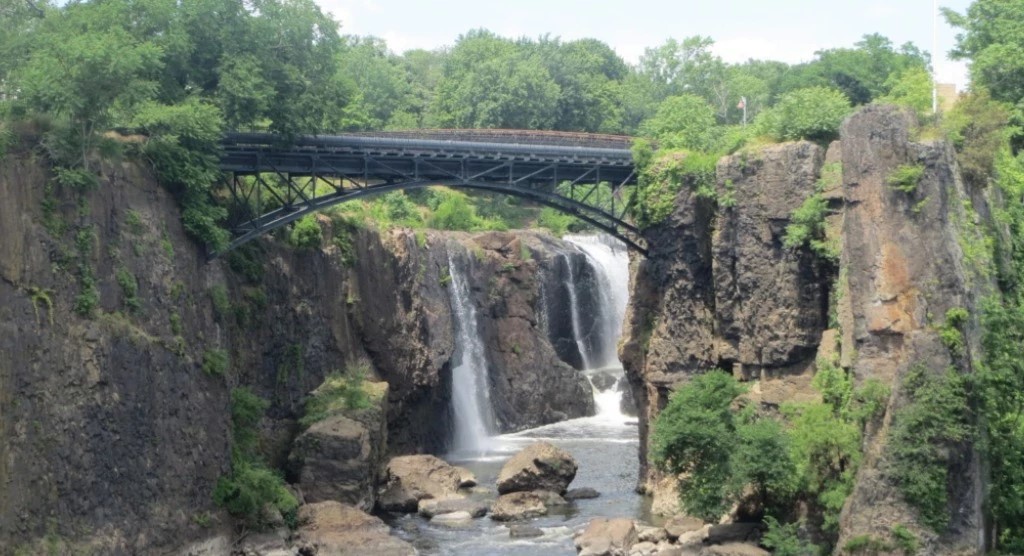 New Jersey is one of those states that people often overlook; however, the garden state has some delightful sights to see. If you've never set foot in New Jersey, consider visiting some of these top attractions.
Barnegat Lighthouse State Park
Come here to see New Jersey's second tallest lighthouse. Built in 1834, it stood at only 40 feet high and proved insufficient for mariners coming into the bay. General George Meade redesigned Barnegat Lighthouse, which began operating on January 1, 1859. There are over 200 steps to reach the top of the tower. Soak in the panoramic view of Long Beach Island and Barnegat Bay during your visit and learn about this historic lighthouse.
The lighthouse is open seasonally from Memorial Day through Labor Day; however, the state park welcomes visitors year-round. People often come for birding, picnicking, hiking, and fishing. The spring and fall are the optimal seasons to view migratory birds that stop here to nest. If you want to go fishing, expect to catch some of these species: striped bass, bluefish, weakfish, flounder, and black sea bass. There is also a maritime forest with a 0.2-mile loop trail for guests that enjoy hiking.
Duke Farms
Explore a beautiful landscape along 18-miles of paved walking trails. This natural wonder is perfect for a family outing. There is much to see, including barns, woodlands, lagoons, and statues. Admission is free, and the parking lot fills up quickly, especially on sunny days, so arrive as early as possible. If you want to stop for a bite to eat, head to the cafe, which created a farm-to-table menu featuring local ingredients produced on the farm.
Grounds for Sculpture
Spend time at the manicured gardens and view the unique sculptures on display at this intriguing attraction. This picturesque place is located in the heart of Hamilton, New Jersey, and has been open since 1992. It is open every day except Tuesday and Wednesday and is situated on over 40 acres of land. Featuring hundreds of sculptures and exceptional outdoor gardens, everyone can enjoy a trip to New Jersey's Grounds for Sculpture.
Jenkinson's Boardwalk
Whether you want to relax on the beach or get your energy out at an amusement park, Jenkinson's Boardwalk has it all. Located in Point Pleasant Beach, this attraction will not disappoint. Even young children can hop on several rides such as the carousel, boat ride, swings, and dizzy dragon. There is also an aquarium, mini-golf course, ropes course, and arcade center along the boardwalk. This coastal theme park is your ticket to summer fun.
Howell Living History Farm
Visit a year-round farm that shows what farm life was like in the early 20th century. Be prepared to help out around the farm during your visit. This place is an interactive attraction highlighting the history of rural America. The best day of the week to visit is Saturdays; however, they are open Tuesday through Saturday from 10 am to 4 pm. Admission to this living history farm is free, and the experience is something you'll never forget. Be sure to stop by if you're traveling near Lambertville, New Jersey.
Liberty State Park
This scenic state park offers views of the Manhattan skyline. Points of interest within the state park include the Central Railroad Terminal, Nature Center, and the Richard Sullivan Natural Area. Many visitors like to walk along the 2-mile promenade situated next to the Hudson River too. If you've worked up an appetite, you can bring your own food and eat at one of their many picnic tables for a while. The Statue of Liberty and Ellis Island are in the distance, so take pictures and soak in the epic view.
Monmouth Park
Monmouth Park has been around since 1870; however, for over 50 years, the state banned people from betting on horse races. Thankfully, it survived those years and is up and running once more. Located in Oceanport off of State Route 36, weekend races begin at 12:15 pm. They also host festivals throughout the year and often provide family-friendly activities such as pony rides, bounce houses, and face painting. Make it an all-day affair and eat at one of their restaurants, bars, or grills while you're here.
Paterson Great Falls National Historical Park
Paterson is known as the birthplace of America's Industrial Revolution. By the early 1900s, it was dubbed "Silk City" due to the high silk production in many of its factories. The waterfall within the park used to power the mills. Today, it stands as a natural feature for all to enjoy. The outdoor areas of the park are open to the public year-round. Check out the waterfall from either Overlook Park or Mary Ellen Kramer Park. Guided tours are available but must be requested at least two weeks in advance.
Turtle Back Zoo
Located in West Orange, children and adults will enjoy spending time in this fantastic zoo. Along with typical wildlife found in most zoos, you will also find a butterfly pavilion, aquarium, touch tank, petting zoo, and sea turtle recovery center here. Be sure to stop by all the outdoor exhibits featuring different Asian, Australian, South American, and native North American animals. There are over 200 wildlife species to see, so start in the morning to make the most of your visit.
USS New Jersey Memorial
A self-guided tour of this Navy battleship will be worth your while if you're in Camden. History comes alive when you visit the USS New Jersey, the nation's largest battleship ever built. Visitors can see the Bridge, communications room, the big 16" guns, and more. Several guided group tours are also available upon request. First commissioned for WWll, this battleship was also involved in the Korean and Vietnam wars. It is a treasured military ship that has been open for public tours since 2001.
We hope you enjoy your time in the garden state. New Jersey has lots of things to see and do. It is right in between other notable nearby cities such as New York and Philadelphia, making it ideal to stop here during a road trip through the northeastern United States.