U.S. Cities to Enjoy the Holiday Season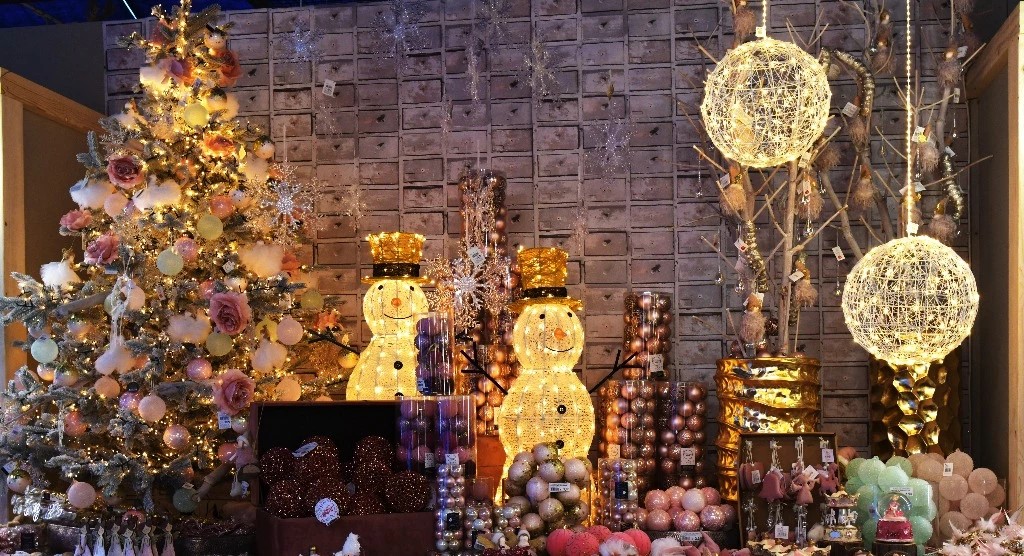 Families across the United States often celebrate the holidays together in their homes. If you want to experience the joy of the season in a different setting, check out our list of U.S. cities that always make the holidays merry and bright. Some of the places on this list may surprise you, but anywhere you choose to go can bring about a spirit of Christmas, as long as you spend time with your loved ones.
Seattle, Washington
Their annual Christmas tree lighting ceremony happens on the night of Black Friday at the Westlake Center. They also light the Macy's star and have a neat fireworks display in this busy city center. About four blocks down, you will reach Pike Place Market, which always has fun gifts and toys to help you check off your holiday shopping list. The fun continues at the Seattle Center Winterfest. This part of town is an excellent place for pictures and features a beautiful winter lights display, live entertainment, and a model Christmas village complete with a train. The Emerald City is always gleaming during Christmas time, so consider coming here if you want to visit the northwestern United States soon.
Park City, Utah
This mountainous city isn't just a skiing destination; it is also a lovely town where families can enjoy the holidays together. The tree lighting ceremony at the Canyons Village is a festive way to kick off the season. In the village, kids can also meet Santa Claus. Don't miss out on the Electric Parade on Main Street if you're here during Black Friday weekend. The local businesses pull out all the stops by decorating cars and floats with lights and Christmas decorations galore. There is also an incredible Torchlight Parade at the ski resort, holiday sing-a-longs, and theatrical performances every year in Park City. Be sure to take advantage of the best snow on earth before you leave this lovely town.
Telluride, Colorado
If you've never ridden on a horse-drawn sleigh, you should do it in Telluride. The Aldasoro Ranch offers scenic sleigh rides through their secluded ranch during the holiday season. This unforgettable adventure ends with a hot meal inside a heated tent, but you better bundle up so you can stay warm all night long. Telluride also has a unique Christmas tree. This community came together to create a one-of-a-kind tree out of recycled skis, which is a wonder to behold. On Noel Night, the tree lights up Elks Park for all to see. Stop in for a holiday-themed concert at one of their many performing arts venues too. Any performance you attend will surely be heartwarming.
Austin, Texas
They say everything is bigger in Texas, and their holiday celebrations are no exception. The top Christmas attraction in Austin is the Trail of Lights. If you do nothing else, you won't regret seeing this spectacular light display. Austin's Trail of Lights is at Zilker Park, which features an annual holiday tree lighting ceremony on Black Friday. On this magical night, you can meet Santa Claus, take pictures, and make lasting memories with friends and family. Another family-friendly holiday activity is the North Pole Flyer train ride. This scenic ride takes about 2 hours round-trip, and it begins just north of Austin at Cedar Park. Santa will come through to meet all the guests and hand out gifts to the little ones during every ride to make it a memorable evening for all.
Lewisburg, West Virginia
Don't miss a chance to visit this small town because Lewisburg always decks the halls for the Christmas season. The weekend of Thanksgiving is packed full of activities for all ages, starting with breakfast and crafts with Santa on Saturday morning. You can also visit Santa and Mrs. Claus, ride a horse-drawn carriage downtown, see their tree lighting ceremony, check out the beautifully lit shops, and get some Christmas goodies in downtown Lewisburg. Less than 10 miles east of Lewisburg, check out the Greenbrier resort and enjoy even more Christmas activities. There are holiday concerts at the Greenbrier chapel, various holiday workshops, and even Christmas trivia nights. As you can tell, there are several ways to enjoy the holiday spirit in West Virginia's Greenbrier Valley.
Myrtle Beach, South Carolina
This southern coastal town certainly puts on a show for the holidays. You will be amazed at the Festival of Trees outside Ripley's Aquarium. They work hard to create themed trees that represent each of the states in the USA every year. Brookgreen Gardens has a similar light show called the Nights of a Thousand Candles. They have over 2,000 hand-lit candles and countless lights that bring this arboretum and sculpture garden to life. Myrtle Beach has several options to choose from if you love Christmas performances, such as the Carolina Opry Christmas Special, Broadway Theater's Christmas Special, or the Pirate's Voyage Christmas dinner and show. Even though you probably won't see snow here, there's plenty of joy to be found at Myrtle Beach during December.
Seneca Falls, New York
Seneca Falls was the inspiration for the town of Bedford Falls in the movie called It's a Wonderful Life. There is such a vibrant feeling in the air here during the holidays. Visitors should begin at the It's a Wonderful Life Museum and snap a picture at the nearby It's a Wonderful Life bridge. The town also holds an annual gingerbread house contest, hosts various presentations, and serves a delicious Ma Bailey-style breakfast at the Trinity Church. Listen for the church bells ringing at the First Presbyterian Church, and be sure to look at George Bailey's car while you're here too. This inspiring small town is sure to make you smile and lift your spirits as you celebrate the Christmas season.
Williamsburg, Virginia
Head to Colonial Williamsburg to see what Christmas was like during America's colonial era. This living museum depicts the humble beginnings of our country and always has crackling bonfires outside and a single candle lighting every household during the holidays. You can also window shop or stop for a bite to eat at one of the restaurants in Merchant Square, adjacent to Colonial Williamsburg. Family-friendly fun is in store at Busch Gardens too. The Williamsburg location makes it look like a Christmas town straight out of a Charles Dickens book. There are over five million lights that make this place extra magical at night. Several roller coasters are also in operation but at a slower speed so that guests can admire the bird's eye views of the valley below. There's no denying that this Virginia town is an ideal location for families of all ages to enjoy the holidays.
Bethlehem, Pennsylvania
We can't think of a better way to spend the holiday season than visiting Christmas City, USA. If nothing else, be sure to participate in their Christmas City Stroll. This one-hour guided stroll through town features Victorian and colonial architectural buildings, historical landmarks, and the Bethlehem star. A one-of-a-kind thing in this town is their live advent calendar. Every day in December leading up to the day before Christmas Eve, they hold a 15-minute program and hand out free Christmas treats to all guests. Each night brings something new, but it always begins at 5:30 pm at the 1810 Goundie House. You can also buy handcrafted gifts at Christkindlmarkt, a holiday market with local artisans selling everything from ornaments and nutcrackers to carved sculptures and gemstone keepsakes.
Portsmouth, New Hampshire
Last but not least, Portsmouth hosts several holiday events that are fun for all ages. They have an annual parade and Christmas tree lighting festival at Market Square to kick things off at the beginning of December. Ice skating at the Puddle Duck Pond is open daily all month long, except for Christmas Day. There is also a gingerbread house contest, classic Christmas movies at the cinema, cute downtown shops, Christmas concerts, and more. One of the best things to do is the Candlelight Stroll Under the Stars. This event is held outdoors at the Strawbery Banke Museum, where you can see their historic buildings all lit up and decorated for Christmas. Live actors will be strolling around too to recreate traditions that many people associate with the holidays. This New England town will not disappoint any holiday traveler.
No matter where you wander during the holidays, we hope you enjoy a wonderful time making memories with your friends and family.