Experiencing the Wondrous Landscapes of California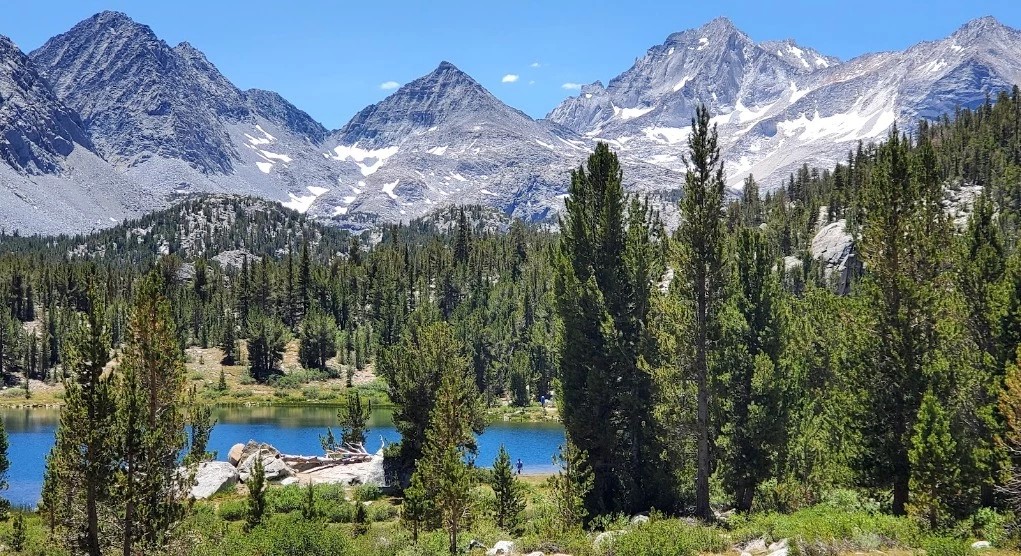 California has one of the widest varieties of landscapes in the entirety of the United States – it's one of the few places you'll find sprawling deserts, enormous mountains, pristine coastline, and old-growth forests. Venture into the tapestry of endless beauty of California and embrace the diverse ecosystems that are waiting to be explored. Even better, if you have ample time and a reliable vehicle, embark on a West Coast road trip and hit each of these landscapes during your travels! Join us as we cover some of the highlights of each spectacular region in California and discover the wonders of this remarkable land. No matter what kind of travel experience you desire, you're sure to find it in The Golden State.
Forests
California has some of the oldest and most enchanting forests in the world. Primarily located in the northern region of the state, visiting any of the protected forests is like stepping into a realm where time stands still, and all you can help to do is stare up in complete awe. One of the most remarkable places you can go to experience this is Sequoia National Park, where magnificent sequoia trees stand as living monuments. The General Sherman, believed to be the oldest tree in the world, is even located in this park.
Further north in the state, Humboldt Redwoods State Park invites visitors into its world of towering redwoods. Located along the peaceful Eel River, this is an extraordinary place to fully immerse into nature by hiking, kayaking, fishing, and camping. Meanwhile, Inyo National Forest, situated near the eastern portion of the rugged Sierra Nevada Mountains, offers an out-of-this-world landscape where alpine lakes mirror snow-capped peaks and dense forests. Each of these forests are equally unique and important parts of California, allowing travelers to wander beneath the ancient towering canopies and experience for themselves the unmatched peace they bring.
Coastline
A trip to California to encounter its various landscapes could never be complete without hitting the marvelous coast! With 840 miles of coastline, there are practically endless places to go and get your fix of the beautiful Pacific. Of course, one of the best ways to take in as much of California's coast as possible is by road tripping down the Pacific Coast Highway. If you're looking for inspiration on where to hit, though, definitely consider the wonderful Carmel Beach, where white sand and shady cypress trees meet bright blue water. This haven on the Monterey Peninsula is renowned for its breathtaking views and the incredibly charming village that's complete with beachside cottages.
Malibu is the epitome of coastal luxury and natural beauty, making it an exceptional destination for those wanting to enjoy California's beaches to the max. Famous for spots like Zuma Beach and El Matador State Beach, Malibu offers sun-soaked shores, rocky cliffs, and cerulean water. Whether savoring a glorious sunset over the Pacific, indulging in supremely fresh seafood, or simply basking in the coastal charm, Malibu serves as a top-notch destination for those seeking an idyllic California getaway. Further south, San Diego's 70 miles of coast awaits with its sun-drenched beaches and lively oceanfront scene. From the delightful Gaslamp Quarter to the unbelievable sights of La Jolla Cove, San Diego's coastline promises an escape where each sunset paints a masterpiece across the Pacific's horizon. Explore the charm and marine marvels that make California's shores an enticing destination for every adventurous soul.
Desert
A stark contrast to the glistening shoreline of California, the deserts that cover a staggering quarter of the state unveil a world of jaw-dropping splendor. Death Valley National Park, a vast expanse of otherworldly landscapes, boasts the lowest point in North America known as Badwater Basin, where the salt flats shimmer beneath the sun. The dramatic landscape of this park makes it a one-of-a-kind place to explore and snap some truly remarkable photos.
The 27,000 acres of Red Rock Canyon State Park, with its sculpted cliffs and colorful rock formations, makes for an unmatched desert experience. Take a drive along the 13-mile Scenic Drive, try your hand at rock climbing, and even set up camp beneath the star-studded skies for an unforgettable retreat. Of course, a stop in Joshua Tree National Park to see the fascinating and resilient trees scattered throughout the land is an absolute must. From the mesmerizing Cholla Cactus Garden to the sweeping views offered on the trail at Hidden Valley, Joshua Tree is unlike anywhere else on the planet. In this world of arid landscapes, the deserts in California reveal a captivating beauty, making each moment in any of these locations something you'll cherish forever.
Mountains
We now move into the towering mountains that California would just not be the same without. The iconic Yosemite National Park is the embodiment of magnificence, with its steep granite cliffs, cascading waterfalls, and tranquil meadows. Gaze upon Half Dome in sheer wonder, or if you're brave enough, sign up for a permit to do the 15-mile hike for views of the valley you'll need to see for yourself to believe. Right on the border of Nevada is where you'll find Lake Tahoe and its snow-capped mountains and crystalline water. Lake Tahoe is the largest alpine lake in North America, and with the surrounding Sierra Nevada Mountains, this destination will surely secure a place in your heart right away. During the winter, Lake Tahoe turns into a snowy wonderland, inviting skiers and snowboarders to zoom down its slopes.
To the south, the San Gabriel Mountains provide a scenic escape from the bustling city of Los Angeles. Whether scaling Mount Baldy, the highest point in LA, or taking the easier but equally as beautiful Old San Gabriel Canyon Road Trail, the vistas provided in this range will not disappoint. The mountain landscapes in California promise immeasurable solace for those seeking outstanding sights and untamed wilderness.
California Dreaming
From the towering giants of Sequoia National Park to the bone-dry splendor of Death Valley, California proves just how much beauty and variety a single state can contain. Experiencing the forests, coastline, mountains, and deserts here reveals how truly unique and remarkable this land is. If any place is going to bring you to a deeper appreciation of just how extraordinary the Great Outdoors can be, it's undoubtedly California and its rich tapestry of landscapes.