An Unforgettable Florida Keys Road Trip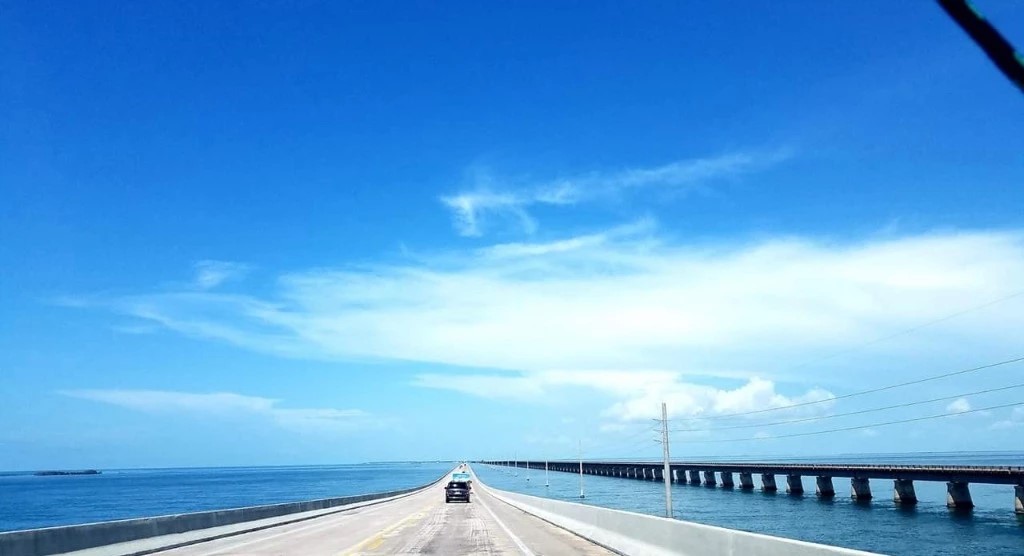 Have you ever wanted to go on a road trip in the United States where you essentially get to island-hop and be fully immersed in the tropics? If the answer to that question is yes, then you should clear your calendar for a road trip down The Overseas Highway and explore all of the incredible spots the Florida Keys have to offer. It is suggested that the ideal time of year to complete this trip is in the winter or spring, as the weather in Florida is incredibly unpredictable in the summer and fall months. Spanning 113 miles from Homestead, Florida to Key West, the ride would only take you a few hours without any stops. You should give yourself at least five days to take in everything this region of the country has to offer, as this trip will have you in utter paradise.
Homestead to Key Largo
The first portion along your Florida Keys trip will have you making your way from Homestead, Florida to Key Largo, which is the first key you run into on this route. Key Largo has world-renowned reefs for snorkeling and scuba diving. You are still near Everglades National Park when in Key Largo, so it is a great idea to book an airboat tour while here to experience the largest subtropical wilderness in America. There is swaying sawgrass as far as the eye can see here, and keep your eyes peeled for sunbathing alligators throughout this massive preserve.
It is a good idea to even spend a night in Key Largo so that you have enough time to explore all of the natural wonders in the area. The Kona Kai Resort is a fabulous choice for overnight accommodations in Key Largo to rest up before continuing on your adventure. After a peaceful slumber, head over to John Pennekamp Coral Reef State Park for an afternoon of snorkeling among the vibrant and lively reefs. This state park happens to be the nation's very first undersea park. You are likely to see numerous sea turtles, dolphins, stingrays, and tropical fish swimming around here.
Key Largo to Islamorada
After your day snorkeling with the marine life in Key Largo, you will only have to drive about 25 minutes before hitting beautiful Islamorada. Islamorada is known for having some of the best fishing spots in the country, so definitely add that to your itinerary if you enjoy a nice day of fishing. You have the potential to catch some fresh mahi-mahi, snapper, grouper, and snook off of Islamorada.
After a few hours of trying your luck with fishing, swing by the Florida Keys Brewing Company for a flight of some tasty and refreshing local brews. It is truly always 5 o'clock at this colorful and funky brewery that is surrounded by all the lush tropical foliage you could ever dream of.
Islamorada to Marathon
About another hour south of Islamorada, you will arrive in Marathon. Long Key State Park is in Marathon, which is the place to go for an exciting day of bird watching, hiking, kayaking, and snorkeling. Pack a lunch or dinner and set up near the clear and peaceful water on the sandy shore and watch the sunset while taking in the serenity that this tropical haven embodies. Stay the night at Tranquility Bay Beach House Resort right on the coast in Marathon for just that - a tranquil evening of unwinding and relaxation.
While in Marathon, you also will not want to miss the Turtle Hospital, which is a rescue and rehabilitation center for sea turtles that have been discovered hurt. The Turtle Hospital takes in struggling sea turtles of all ages and sizes and rehabilitates them until they are hopefully able to be returned to their home in the ocean. Swing by and say hello to all of the healing turtles and maybe learn a thing or two about this incredible animal.
Marathon to Big Pine Key
From Marathon, you will make your way south towards the Lower Keys. This is arguably the most iconic portion of the trip, the portion when you will finally get the chance to cross one of the longest bridges in the United States: The Seven Mile Bridge. It is important that you drive this section of your road trip during the day so that you can experience it in all of its glory. Your jaw will drop as you seemingly float over the vibrant blue Atlantic Ocean for an entire seven miles.
Once you arrive in Big Pine Key, grab a bite and a pint at the famous No Name Pub. After some fresh conch fritters and grouper, stop by the National Key Deer Refuge Nature Center in Big Pine. At the National Key Deer Refuge, you will have the opportunity to be surrounded by many gentle (and adorable) Key deer and other forms of wildlife. This refuge is a haven for this local species, and it is remarkable that there is a preserve for them so that they can flourish.
Big Pine Key to Key West
The last portion of our tropical getaway of a road trip is from Big Pine Key to the infamous Key West. Key West is the southernmost point of the continental United States, which is super neat. Swing by to snap some pictures with the southern point buoy before going about the rest of your time here. If you have not yet tried any authentic Key lime pie, this is the perfect time to do so.
If you are interested in the history and the works of Mr. Ernest Hemingway, his residence is located in Key West and open to the public for visitation. The Ernest Hemingway Home and Museum allows for guests to immerse themselves in the surroundings that inspired him to write such timeless novels. His residence is right across the street from the Key West Lighthouse, which is another must-see while in the area. Take on the challenge of climbing up the lighthouse for stunning panoramic views of the glistening ocean.
After you are done exploring Key West, all there is left to do is to make the drive back up north. You can hit any spots you may have missed on your way down at this time, too. A Florida Keys road trip is a road trip unlike most others, which is what makes it so special and exciting. Do not be surprised if you are on island time for a while after completing this trip, which is not ever a bad thing in our books.