Top Hiking Trails in California's National Parks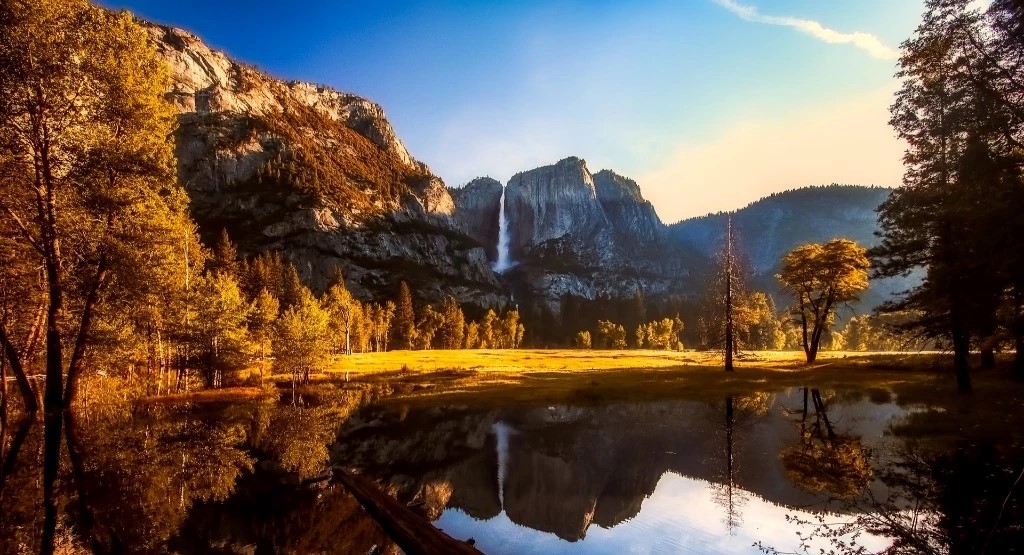 California features nine of the 63 U.S. national parks, making it the state with the highest number of national parks, followed closely by Alaska. If you love the outdoors and are heading to California, consider hiking some of these trails.
Channel Islands National Park:
This national park comprises five islands off the coast of southern California. Transportation to the Channel Islands is available year-round via boat. The Lobo Canyon Trail is located on Santa Rosa Island and is a strenuous nine-mile hike. It features grassland bluffs with sweeping views of the Pacific Ocean, plus spectacular canyons and cliff sides.
Keep your eyes out for bald eagles and peregrine falcons once you reach the coastal section of the Lobo Canyon Trail. Hike the Carrington Point Trail and watch for seals and sea lions if you want to view even more wildlife on Santa Rosa Island. There is also a neat ocean blowhole and unmatched coastal views over there.
Death Valley is the hottest, driest, lowest national park in the United States. If you dare to set foot on this desolate land, the optimal months to visit are between November and March. Be sure to hike to the Panamint City Ghost Town. At the height of the mining era, 2,000 people lived here. Today, you can view the remains of this place via a five-mile trail from Chris Wicht's Camp, located six miles northeast of the Ballarat Ghost Town. Always carry plenty of extra water with you, regardless of when or where you hike in Death Valley National Park.
Head to the West Entrance Station and hike the Maze Loop in Joshua Tree National Park. Start your journey at the North View Trail and enjoy views of the Joshua trees. Eventually, the trail connects with Maze Trail, which features hilly terrain and photogenic rocks. Complete this loop by taking the Window Trail and witnessing its surrounding desert landscape, which is truly spectacular. Expect this hiking excursion to take roughly three to five hours if you want to complete the entire loop.
Every hiker should come and see the giant sequoia trees and waterfalls at this breathtaking national park. You will find the Mist Falls Trailhead at the Road's End parking lot in the Cedar Grove section of the park. This trail features one of the largest waterfalls in the region. Most of this hiking area is relatively flat until the last mile of the hike leading 600 feet up to Mist Falls. Admittedly, this is one of the busiest hiking spots in Kings Canyon. Even though this isn't the most secluded hike, you won't regret taking the time to visit Mist Falls.
Lassen Volcanic National Park:
Anyone who loves waterfalls will enjoy the Kings Creek Falls Trail. At less than 2.5-miles round-trip, this is the perfect day hike. You will see a meadow and a creek and may have to cross an occasional log bridge through the marsh before reaching the falls. Give yourself about an hour and a half to hike this trail. Spend as much time as you like admiring the 30-foot waterfall before heading back. Be aware that the Cascades Foot Section is narrow and is only safe enough to hike uphill.
Visit the valley born of fire formed over 20 million years ago. One of the best places to hike in Pinnacles National Park is the Moses Spring to Rim Trail Loop. This trail features caves, rock formations, a waterfall, and a reservoir. Begin your journey near the Bear Gulch Day Use Area. The Moses Spring to Rim Trail Loop is less than three miles long (round-trip) and is an excellent choice for anyone wanting to take a short but scenic hike.
Head to the parking lot off Howland Hill Road and explore the Boy Scouts Tree Trail in the beloved Redwood Forest. This moderate hike is over five miles long (round-trip), following a scenic out-and-back trail that ends at Fern Falls. At the 2.5 mile mark, don't hesitate to follow the spur trail and admire the Boy Scout Tree, a massive double redwood.
Consider visiting the Lost Man Creek Trail near Lost Man Creek Road if you want a more challenging hike. This trail follows an old logging road and features a lot of switchbacks. There is even a bridge spanning Lost Man Creek, so take as many pictures as you want while soaking in the natural beauty of Redwood National Park.
Take the High Sierra Trail and explore this rugged wilderness route through the Sierra Nevada Mountains. Enjoy majestic mountain views and be surrounded by some of the world's largest trees in Sequoia National Park. This trail is ideal for backpackers, but you could also take a daytime hike with friends and family if you're short on time. Trust us; you won't want to overlook this national park.
Yosemite National Park is among the top national parks on the west coast. There is no mistaking that this is a gorgeous place to enjoy a summer vacation. Don't miss out on the Valley Loop Trail; this 13-mile hike follows old wagon roads. You will see the Merced River, and the trail eventually leads to the El Capitan Meadow and other Yosemite landmarks. The Valley Loop Trail is relatively level and easy to navigate.
We hope you enjoy wandering through the U.S. national parks in the coming months. Keep in mind that there are countless other places to see in the golden state. If you're interested in learning about what to do in San Francisco, click here.
Don't skip over the northwestern states; take a look at this route from Seattle to San Francisco.
Here is a unique national park itinerary that may also interest you.
For even more inspiration, view this road trip from California to Florida.