Meal Preparation Tips for Camping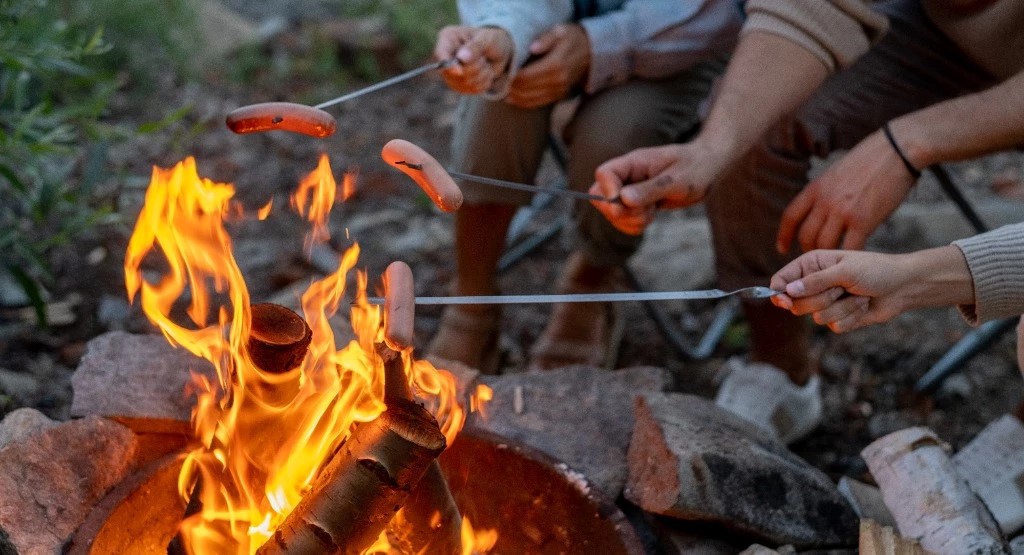 When planning a camping trip, one of the most important things to consider is food. In the weeks leading up to your camping excursion, you have to figure out how much food you will need, how you will keep it cool, and how to cut down on prep time once you reach the campsite. Today, we will be providing tips for meal planning so you can make your camping trip a success. Cooking three meals a day without an indoor kitchen is no cakewalk, so preparation is key.
Always remember that cooking usually takes longer while you're camping. Check your propane stoves before you go so you won't run out of propane during the trip. If you're using dutch ovens, bring coals and special equipment like gloves with you. It is also a good idea to test out your dutch oven cooking skills before your trip to get the hang of it all. Doing this can also give you a better idea of how long your meals will take to cook. Dutch oven liners can certainly make cleanup a breeze, so consider buying these before your trip.
Bring plenty of firewood with you for campfires (check your campground's rules to make sure they allow it) if you decide to cook over the fire. Along with hot dog sticks, consider getting griddles, pie irons, a portable cooking grate to hold pans, and cast iron skillets to up your game. These tools will help your food cook more evenly. Line your pie iron with tin foil to make cleanup simple and easy after every meal.
Now on to the fun part, planning out every meal during the trip. To begin, give yourself some easy meals that don't require a lot of dishes. For example, breakfast on the last morning of your trip could consist of cold cereal, yogurt parfaits, or overnight oats. You could have deli sandwiches, pigs in a blanket, or tacos in a bag for a quick lunch or dinner on the first day. Consider writing out your meals on paper to know what ingredients you need to buy. Lists are always helpful, so stick to your list at the grocery store.
As you look over your meal plan, take note of the foods you can prepare before your trip. For example, you can precook all of your raw meats at home, so all you have to do is reheat them for those meals. Premix dry ingredients (such as pancake mixes) and label them to decrease the number of kitchen utensils and measuring cups you may need. Wash all your produce and chop some of them beforehand if possible. In the weeks leading up to your trip, you can do your food prep a little bit at a time. Don't put this responsibility off to the last minute; you don't want to stay up late the night before the big trip.
On the day you leave, organize your food so that everything you will consume first is at the top of the cooler, with everything you'll need on the last day at the bottom. The same rule applies for RV fridges; stick the things you will use immediately at the very front. Keep all condiments in one area and use containers to separate snacks for easy access. This method will also keep your items fresher for longer since you won't have to rummage through everything. Be sure to have a secondary cooler designated just for drinks.
Camping is a great way to escape from the demands of everyday life. We hope you will go out and enjoy at least one relaxing camping trip this year with your friends and family. Here are some routes to give you inspiration for your next road trip: Western U.S. State Parks, Eastern U.S. National Parks, Nature in the Midwest, Arkansas
If you love road trips, set up an account and use our trip planner to create your own customized U.S. road trip routes.