An Exceptional Hana Highway Road Trip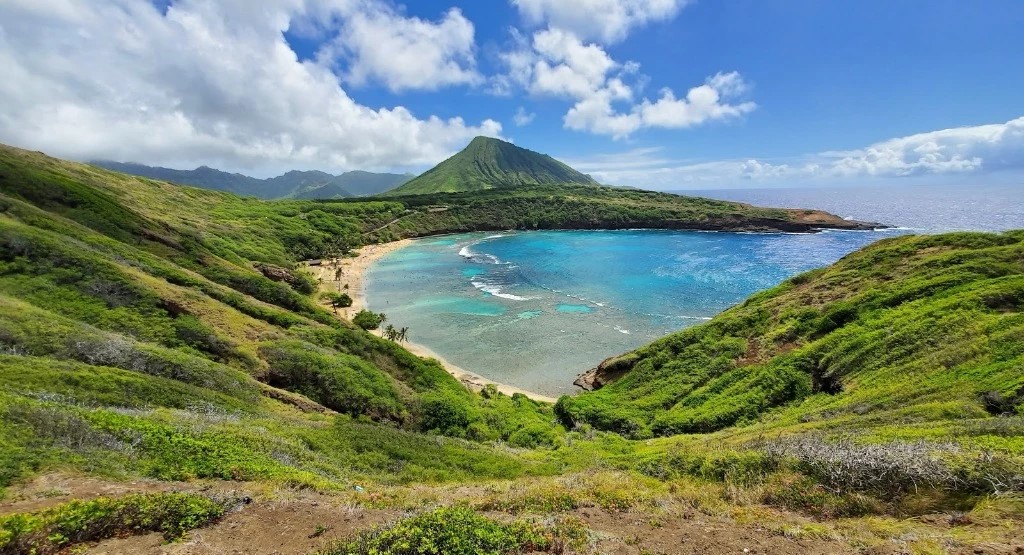 If you plan to visit the island of Hawaii soon, then the perfect road trip getaway awaits you in Maui. The 65-mile highway to Hana is the town's main tourist attraction. The road is famed for having 59 bridges, stunning beaches, tropical forests, lava caves, and countless waterfalls. So whether you are on the quest for a perfect hiking spot or want to swim under a waterfall, the options on this highway are practically endless. In addition, the tasty local delicacies such as banana bread are partly why the road has garnered so much traffic.
There are numerous potential highlights on the road to Hana, making a one-day itinerary nearly impossible. However, the biggest trick to this trip is to simply make a list of top stopovers that are not to be missed along with other random spots along the way. There is no strict itinerary for this trip, and the trip should be full of adventure so you can acquire all of the best memories. If you aren't pressed for time, then at least a night in Hana will make for a good trip. Most of the trip's highlights are either in Hana or near the town.
Packing Guide for Your Road Trip
The road trip to Hana is a long one that requires a bit of preparation if you are to have a successful vacation.
Light jacket
Hiking shoes
Sunscreen
Water and Snacks
Towels
Basic first aid kit
Extra clothes
Umbrella
Sunglasses
Note; Hawaii banned traditional sunscreen because of its effect on the coral reefs. Therefore, you must take this under consideration when you make your preparations.
Road Trip to Hana
A successful Hana Highway road trip is highly dependent on getting up early, given the traffic on the island. If you stay in Lahaina or Kaanapali in West Maui, the drive to the starting point should take you between 40 to 45 minutes. It is also worth mentioning that the road to Hana is quite a wet one, given that it rains most nights until the morning.
Paia
Paia is the official starting point of your road trip to Hana, and if you get here early enough, you should have a successful road trip. First, you should enjoy some breakfast in any of the town's numerous local restaurants. Next, make sure to walk the beaches such as Hookipa before leaving the city. There, you are bound to see surfers heading for a date with the early ocean tide.
Twin Falls
These are the first of many waterfalls that you'll come across on your road trip. There are three sets in this area, and all have an exceptional line-up of activities worth considering. This stop makes for great spots for hiking, swimming in the hole to cool off, swinging on the rope swing, and taking a tour to the caves.
Waikamoi Ridge Trail
If you seek a perfect hike that isn't too demanding on this road trip, then you won't want to miss this quick, family-friendly three-quarter-mile loop through a lush old-growth forest that is nothing short than wondrous.
Garden of Eden Arboretum
The Garden of Eden Arboretum is a family-friendly spot that is the ideal place for scenic coastal views and for you to experience all sorts of exotic plants from all over the globe. If you're a movie buff, a bonus for this leg of the trip is the glimpse of Keopuka Rock, which is featured in Jurassic Park. It should be noted that you will need to pay admission before entry to the Arboretum.
Honomanu Bay View
If you appreciate a truly beautiful view, then you will definitely want to park your car at Honomanu Bay and cross the street for a jaw-dropping view of the cove.
Halfway to Hana Food Stand
The food stall marks the halfway point of your trip to Hana. For the best banana bread in Hawaii, then you should make a stop at the famed food stall to grab a bite. You can enjoy other items like burgers and sandwiches at the stand.
Hike to Wailua Iki Falls
If you love hikes, then you won't want to miss out on this short stroll that's under a mile. The reward for reaching the top of the hill is a hidden waterfall and a crystal clear swimming hole oasis, which could not be more refreshing after working up a sweat on your hike. This trail is easy enough for the whole family to enjoy, as well.
Visit Nahiku
Stopping in the town of Nahiku is often a highlight for many who visit Hawaii and take this trip. You can start your tour with a visit to the seaside landing, where you will enjoy views of coastal cliffs, high tides, and amazing beaches. Then, for a quick snack, visit the town's numerous cafes and restaurants for some of the best tacos, shrimp, Thai food, and pastry options.
Wai'anapanapa State Park
A visit to Wai'anapanapa State Park is a staple on every Hana Highway itinerary and one that shouldn't be missed. Visitors enjoy tons of walking trails, freshwater swimming holes, lava tubes, and Maui's only black sand beaches.
Note – you will need prior reservations to access Wai'anapanapa State Park. However, they do accept same-day reservations.
Hana
Finally, you have arrived at the town of Hana, but it is not the final stop on your itinerary. It's a great idea to grab a bite in this town or sort out an accommodation to stay the night before making your way back to your starting location. Plus, this will give you extra time to explore, relax, and really take in the unforgettable adventures you just had.
Kaihalulu Beach
It is a must to check out this secret red sand beach in Hana. Kaihalulu Beach is the perfect spot for a beach stroll and to snap some photos before you head out of Hana.
Wailua Falls
By this point, you have come across a great number of waterfalls, but the Wailua Falls are nothing like you have seen on the trip. These falls are the highest on the route at 80 feet tall, and they are best viewed from the right of the bridge. However, if you want to get up-close, then take either trail off the road.
Seven Sacred Pools
Also known as 'Ohe'o Gulch or 'Ohe'o, the Seven Sacred Pools are waterfalls that lead to beautiful, crystal clear swimming holes. You can enjoy a dip in the numerous swimming holes as you unwind from the long and action-packed trip.
Drive back to Paia
After you've had enough relaxing at the sacred pools (if there is even such a thing), it is time to head back. The drive should take you 2-3 hours before getting back to Paia.
This concludes the list of experiences that you won't want to miss out on during your Hana Highway road trip. Utilizing the various routes such as this one in Hawaii allows for visitors to really take in a larger portion of this remarkable state during their stay, and doing so will surely create memories that will never be forgotten.