Where to Travel for Winter Sports this Season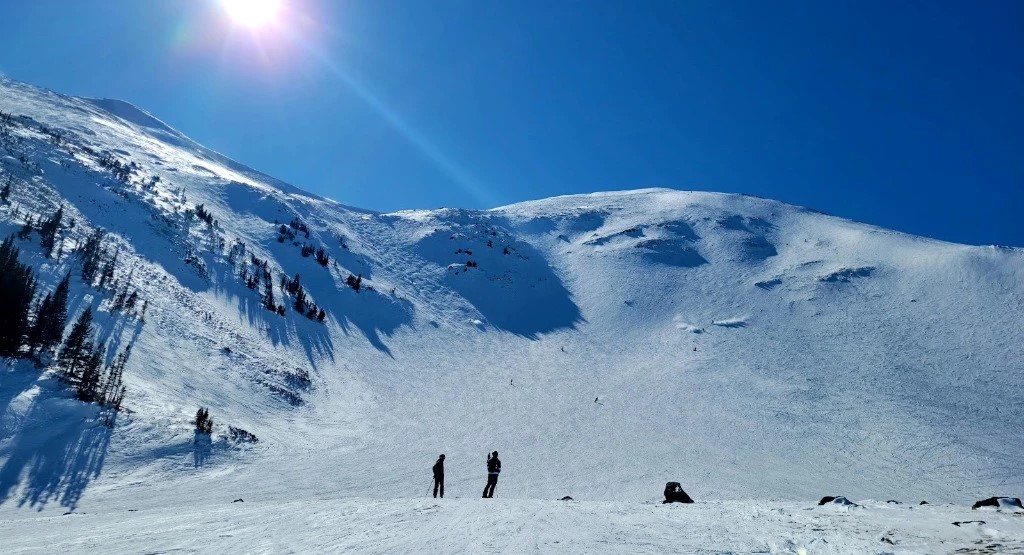 It's that time of year again! The holiday season is nearly upon us and now it's time to start planning your winter getaway. Winter sports are an exciting way to enjoy the wonderful and snowy season here in the US. There are so many remarkable places to choose from, but we've narrowed it down to the top 5 you should consider hitting this year. If you're searching for some of the best places in the US to enjoy winter sports, look no further!
Breckenridge, Colorado
If you're on the lookout for a winter wonderland, then Breckenridge, Colorado is the place to go. This quaint mountain town is a skier and snowboarder's paradise, with five awesome peaks to choose from. And if you're not into skiing or snowboarding, don't worry – there are plenty of other activities to keep the whole family busy like ice skating, sledding, and snowmobiling. Plus, the town is incredibly charming, with Victorian-style buildings and a variety of great local shops and restaurants to explore.
Lake Tahoe, California/Nevada
Lake Tahoe straddles the state line between California and Nevada and offers something for everyone. With dozens of lodging options to choose from on both the California and Nevada sides that can accommodate different budgets, you'll be spoiled for choice. You can find everything from luxurious hotels to affordable cabins in the woods! No matter where you stay though, it's guaranteed to be an amazing experience.
If you're looking for more than just skiing and snowboarding, Lake Tahoe also offers dog sledding, ice skating, tubing, and even helicopter tours! No matter what you're looking for, you'll find it here. The views at Lake Tahoe are unlike anything else, especially when it's nice and sunny out!
Sun Valley, Idaho
There are many reasons why Sun Valley, Idaho is a great destination for winter sports. First off, the area receives an abundance of snowfall each year, making it ideal for activities like skiing, snowboarding, and sledding. Additionally, the sun shines brightly here most days during winter, providing perfect conditions for enjoying the slopes. Also, with several world-class ski resorts located nearby, Sun Valley is a mecca for winter sports enthusiasts from all over the world. Whether you're looking to hit the slopes or simply enjoy some beautiful scenery, Sun Valley is sure to have something for you. Head to Sun Valley if you want extraordinary views of the surrounding mountains and for an unforgettable time on the slopes!
Jackson Hole, Wyoming
For a truly unique experience, head to Jackson Hole, Wyoming. This hidden gem is home to some great hills as well as some of the best powder in the country – perfect for those who love skiing and snowboarding. But that's not all – Jackson Hole is also home to a National Elk Refuge where you can take a sleigh ride through a herd of elk! This is a one-of-a-kind way to enjoy the remarkable atmosphere of Wyoming and to see more of this beautiful region. If that doesn't interest you, there are also plenty of shops and restaurants to keep you busy in the quaint town center. Jackson Hole is truly an ideal place if you're trying to plan a trip with your family this winter!
Stowe, Vermont
Stowe, Vermont is a hub for winter sports enthusiasts. The town is located in the heart of the Green Mountains, and it offers a wide variety of activities to suit every taste. Adventurous can explore the backcountry on skis or snowshoes, while those looking for a more relaxing experience can enjoy the many scenic trails that wind their way through the woods. There are also several downhill ski resorts nearby, offering everything from beginner-friendly slopes to expert-level terrain. Of course, no visit to Stowe would be complete without taking a scenic sleigh ride through the lovely snow-covered countryside. With its picturesque setting and endless array of winter activities, Stowe is an ideal destination for anyone looking to enjoy a truly magical winter getaway.
Go Wandering this Winter
The US is full of amazing places to enjoy thrilling winter sports, and these are just a few of our favorite places where you can do so. Whether you're a seasoned skier or snowboarder or you're just looking to try something new, these destinations offer something for everyone! What are you waiting for? Start planning your trip for this upcoming winter season today!