What To Do When Visiting Nashville, Tennessee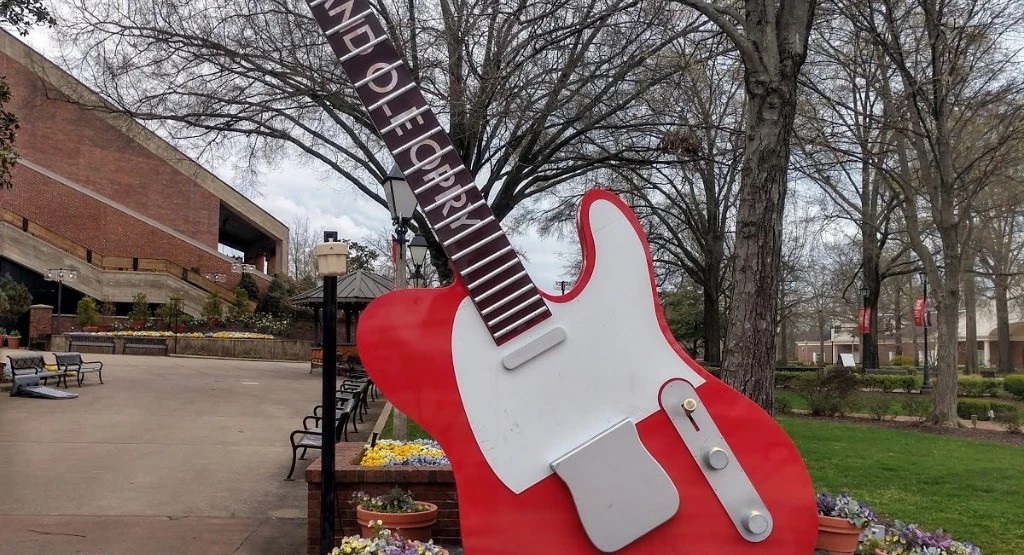 Do you have plans to visit Nashville for work, pleasure, or are you passing through on your way to somewhere else? Nashville, Tennessee, known for its utter vibrancy, is one of the most famous music destinations in the world. Melodious attractions like the Grand Ole Opry and Country Music Hall of Fame draw in so many travelers. In addition, Nashville basks in such a rich history; bars, clubs, concert halls, music studios, and recording stations all make up the city that supports the appropriate nickname "Music City." There are, however, other sides of Nashville that are well worth your time, as well. Located on the river, Nashville has gorgeous natural landscapes filled with forests and ravines.
Top 8 Things To Do in Nashville
Nashville offers the perfect balance for all travelers – whether you're someone who loves the urban thrill or someone who loves seeing the realms of nature. If you love your country-western music, then this is absolutely the mecca of the genre. Nashville is not only a top destination for music but offers some of the finest delicacies imaginable; the following guide should be your bucket list of things to do when you arrive in Nashville.
Broadway
You can't visit Nashville and not visit Broadway. No, not the Broadway of theatrics that you'll find in the Big Apple, but the music-centric Broadway of Nashville. The majority of travelers to Nashville yearn to experience country music history at the many music museums in the city. However, you can also enjoy it in person at any of the neon-lit locations on Broadway during the day. Broadway is the heart of downtown Nashville. The neighborhood is a rich location consisting of bars, clubs, shops, salons, and honky-tonks. Lower Broadway is nicknamed "Honky Tonk Highway" due to the numerous establishments hosting live shows daily. So grab a drink and get lost in live music in any of the bars found here in Nashville. The growing and enriched businesses tell the story of how Nashville has transformed into a global tourist hub.
Visit the Grand Ole Opry
If you love country music, then visiting Nashville is your date with destiny. Country music fans have made the pilgrimage over the years to the Ryman Auditorium, also known as the Grand Ole Opry. The Ryman, for many years, was home to the longest-running radio broadcast in the country's history. The Grand Ole Opry has played host to many country music elites such as Loretta Lynn, Johnny Cash, Reba McEntire, Hank Williams, Elvis Presley, and so many others. That might explain why Nashville is coined as the "Music City."
Enjoy Nashville's Fine Cuisine
Nashville has struck the perfect balance between the culture and food scene. There are so many restaurants that offer excellent cuisine that will surely satisfy your appetite. Martin's Bar-B-Que Joint, for example, is a great place to have that classic southern bbq meal you're undoubtedly craving. If you have heard of Prince's Hot Chicken, Nashville is actually where the franchise peaked. Their signature hot wings and potato salad are top sellers and enjoyed by many of the city's visitors.
Visit the Parthenon
Before it was ever referred to as the "Music City," Nashville had a strong reputation for higher learning. Offering the most significant number of colleges and universities, Nashville was called "the Athens of the South" In 1897. Builders chose to run with the theme and decided to raise the full-scale replica of the Parthenon in Centennial Park. It houses a 40-foot statue of Athena, also known as the Goddess of warfare and wisdom, as the original Parthenon did. In addition, the Parthenon today houses Nashville's art museum, which is a suitable itinerary stop for art enthusiasts, as well. So if you want an up-close experience with Greek history, perhaps you should pay a visit to the Parthenon.
Visit Cumberland Park
If you prefer trips that include nature, Nashville can also be of service with this. Cumberland River, a significant travel bliss that runs 700 miles through Tennessee and Kentucky, has created the ultimate natural atmosphere for travelers looking for nature's clasp. The best place to enjoy this river would be Cumberland Park. If you traveled as a family and want a place to spend some quality time outside, then Nashville's riverfront place should do. Cumberland Park's biggest attraction is the gigantic splash pad, which makes for an excellent place to cool off in the summer. The park also has climbing structures, butterfly gardens, and biker paths – it's basically a stomping ground for families looking for fun in and out of the water.
Take A Trip Down Memory Lane
As you must know, Nashville was the site of the "Battle of Nashville" during the Civil War in December 1864. Considered as the Union Army's most significant victory, there is some rich history that you can enjoy diving into while visiting the city. There are driving and walking tours of the Battle of Nashville that will give you a hint of the entire dramatic event. It begins at Brookemead Park, where the Confederate artillery held off an attack by Union soldiers, all the way to Peach Orchard Hill. You will visit the buildings, churches, and houses that were used as observation posts while learning how devastating the war was.
Wine at the Belle Meade Plantation
The plantation that began as a tiny cabin on a large spread of land is over 220 years old. Today, it stands as a massive winery and museum within Nashville and it also holds equestrian history. Enjoy wines made on the premises like the American Legend, Race Day White, Big Win Zin, and the Celebration Riesling on the estate – a little something for wine connoisseurs to revel in.
Visit Music Row
Music Row is one of the most prominent streets you can find in Nashville. It is packed with record labels, radio stations, music production companies, and recording studios that justify Nashville's nickname, "Music City." Many tours are available for travelers to see recording booths, radio towers, and landmarks, such as the famous statue of the prominent producer and musician Owen Bradley in front of a grand piano. There is also fun to be found in spotting street names named after musical icons.
Nashville, Tennessee is a city unlike any other, which makes it such a great destination to head to for a quick weekend getaway or even longer. There's fun for any type of traveler, and you will surely leave with an increased appreciation for the country music scene. The southern hospitality that will greet you everywhere you turn here in Nashville will ensure that you never want to leave.