Top Haunted Attractions in the United States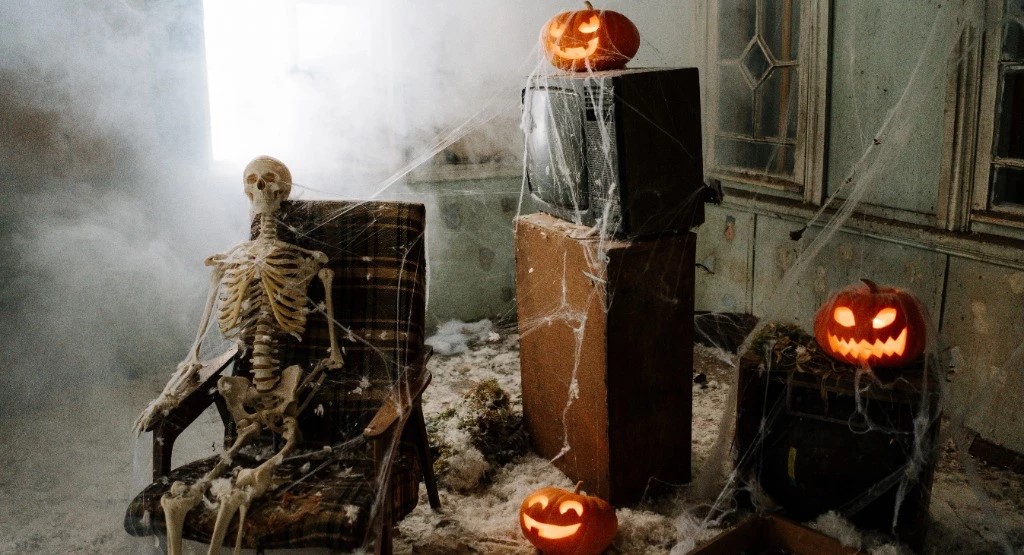 October is a great month to travel and enjoy the beautiful fall foliage. For Halloween fans, it also happens to be the highlight of their year. If you want a good scare this October, be sure to head to one of these top haunted attractions in the nation.
Haunted Hotel (San Diego, California)
Bring your friends to three haunted attractions in one in California's Mission Valley. Explore the 3D Freak Fest, Killbilly Chaos, and the Haunted Hotel the next time you're in Southern California during October. Inside the 3D Freak Fest, you'll experience a blacklight maze full of clowns and freak shows that will make your head spin. Killbilly Chaos has crazy hillbillies that want to hunt you down and may just become your worst nightmare. Lastly, the Haunted Hotel has a hellevator that takes you to the basement, where you'll find zombies, musty rooms, and bloody bathrooms. You can find this haunted attraction at the corner of Camino Del Rio and Mission Center Road.
Scream-A-Geddon (Dade City, Florida)
Located just north of Tampa, Florida, get ready to scream your head off at this haunted attraction. The park features six different attractions in one, and its newest attraction is called blood water bayou. Watch out for the hoodoo priestess and keep your friends close as you explore this haunted bayou. None of the live actors will touch you, but they will get very close to you. However, you can choose to "mark" yourself to attract the monsters and get grabbed from your group if you want a more interactive experience. Scream-A-Geddon is sure to get your heart pumping and is a great haunted attraction with lots of creepy clowns and horrifying monsters.
Netherworld (Stone Mountain, Georgia)
Netherworld has been around for 25 seasons and has been ranked on numerous top haunted attraction lists by Haunt World and the Travel Channel for years. Make no mistake that these guys know what they're doing when it comes to scaring people. For an extra $5, you can also walk through their monster museum called the House of Creeps, which features a collection of Netherworld memorabilia and provides fun photo opportunities. The fun can last even longer if you are interested in playing escape games or laser tag while you're at Netherworld.
The Slaughterhouse (Des Moines, Iowa)
Enter this fully operational slaughterhouse and experience a Halloween like no other. This place opens up the rendering facility for Halloween every year. It also happens to be the largest and longest indoor haunted attraction in Des Moines, so it will provide plenty of scares for anyone who enters. Part of the thrill is the Loading Bay area, where you will ride a wheeled cart through the mines. You should also expect lots of strobe lights and fog at The Slaughterhouse. Be prepared to see a show-stopping performance at this haunted attraction.
13th Gate (Baton Rouge, Louisiana)
13th Gate has been around since the 1990s. However, in their early days, they set up portable haunted houses at the local university. Since 2002, people have thoroughly enjoyed this ultimate haunted attraction in Baton Rouge. 13th Gate is known for creating the most intricately designed sets combined with special effects that seem to blur the line between what is real and what is not. They hire over 150 live actors inside an impressive 40,000 square foot facility that truly sets them apart from other haunted houses. If you're anywhere near Baton Rouge in October, 13th Gate is a must-see.
Erebus (Pontiac, Michigan)
In downtown Pontiac, feast your eyes on a four-story tower of terror. This place isn't for the faint of heart. Erebus is one of the biggest haunted attractions in the nation and has creeping things that may bite or grab you at every corner. If it becomes too much for you, there are several emergency exits; however, you can't go back in after you decide to leave. They recommend not bringing children ages 13 and under, so it's best to plan a visit to Erebus with a group of friends. If you buy a full-price ticket, you may be lucky enough to get a free t-shirt too.
The Beast (Kansas City, Missouri)
The Beast is a multi-level haunted attraction that also features other buildings containing The Edge of Hell and Macabre Cinema. No matter what, expect to have an interactive experience that keeps you on your toes in these fearsome walk-through haunted houses. Expect a trip through The Beast, The Edge of Hell, or Macabre Cinema to take about 45 minutes. This Kansas City tradition is sure to keep you coming back for more. They have been around since 1975. Rest assured, they know how to scare people out of their minds.
Las Vegas Haunts (Las Vegas, Nevada)
Explore the Asylum and Hotel Fear in Las Vegas. These attractions are ideal for die-hard Halloween and horror film fans. They don't have a particular age limit, but you should use your best judgment and plan to come with an older group of friends. Las Vegas Haunts have been around for over two decades and have successfully created an eerie ambiance inside these old buildings. The suspense builds at every turn, keeping you wondering what lies ahead of you. If you're visiting Vegas in October, these haunted houses are sure to get your blood pumping.
Nightmare New England (Litchfield, New Hampshire)
Presented by Spooky World, this haunted attraction has become a beloved New England Halloween tradition. Dubbed as a horror scream park, Nightmare New England spans over 80 acres and takes an average of 90 minutes for guests to get the whole experience. There is plenty of parking; however, they highly recommend purchasing tickets in advance to ensure you can enter the park soon after you arrive. It is less than an hour away from Boston, Massachusetts, so don't overlook this haunted attraction in the fall.
Blood Manor (New York, New York)
This New York haunted house was featured on the Tonight Show with Jimmy Fallon back in 2016. It is located in lower Manhattan on Broadway Street and is full of creepy corridors and monsters that will genuinely give you the chills. There is a not-so-happy past to this historic building. Rumor has it that there may be actual spirits haunting the third floor. The haunt season continues here even after Halloween. Come to Blood Manor on the first weekend of November for their lights out nights, where guests are only allowed one glow stick to help them see just enough to keep one foot in front of the other.
Spookywoods (Archdale, North Carolina)
Spookywoods has been around since 1985 and always delivers the best scares in North Carolina. Picture a dark wooded area full of mysterious creatures; that's what you'll find at Spookywoods. They have themed sets such as the archmaze, slaughterhouse, hedge swamp, werewolf forest, and more. There is always something new and different to keep people coming back every year. If you're looking for something a bit more family-friendly, consider buying tickets to the Kersey Valley Maize Adventure. This corn maze provides fall fun for all ages and features kiddie zip lines, a treehouse village, a train ride, and a mega slide for a fun night.
The Dent Schoolhouse (Cincinnati, Ohio)
Look no further for a top-notch haunted house in Cincinnati; this old schoolhouse has wicked things in store. The story goes that the school janitor, Charlie, killed school kids in this very building. Yes, this is an authentic schoolhouse, and it is easy to see that it may be haunted in more ways than one. Included in the price of admission (Fridays and Saturdays only) is the open-air Queen City Slaughter Yard right behind the schoolhouse. It takes an average of 30 minutes to walk through these halls, and there are always new changes and technological upgrades to offer more horrifying thrills to visitors.
Bates Motel (Glen Mills, Pennsylvania)
Bates Motel is a Pennsylvania attraction that takes Halloween to the next level by immersing you into another realm. If you're looking for a top-notch production with serious animatronic props, you'll find it here. That's not the only thing to discover; dare to enter the cleverly named Psycho Path. It is a half-mile trail featuring ghouls and monsters lying in wait to give you a good scare. For most people, it takes about 30 minutes to walk through the outdoor path, and it has spectacular Hollywood-style sets that will surely keep you entertained.
Cutting Edge (Fort Worth, Texas)
Visit a legendary haunted house in Texas, which happens to be an abandoned meat packing factory. This large multi-story building will surely make your head spin once you enter. Cutting Edge is located just northeast of the Fort Worth Zoo, right by Interstate 30 and 35W. It takes about an hour to walk through this haunted house, so be prepared for an adrenaline-filled night. They say everything is bigger in Texas; this haunted house has proved that by earning a Guinness World Record for the world's largest walk-through haunted house. The monsters are ready and waiting for you at this eerie haunted attraction in Fort Worth.
Georgetown Morgue (Seattle, Washington)
This haunted house has a unique backstory that adds an air of mystery for any who dares to enter. Georgetown Morgue has been around since the late 1920s. After a change in ownership, the morgue added a crematorium in the 1940s. Several mysterious happenings have occurred at the morgue, including a grueling crime on October 25, 1969. On that day, a few armed suspects entered the morgue during a staff meeting forcing the workers into the crematorium, never to be heard from again. Enter this historic morgue and discover all the terrifying thrills as you venture into its creepy corridors.
We hope you enjoy this hauntingly fun time of year. Whether you plan on going to haunted houses or not, don't be afraid to go wandering to your heart's content this fall. There are tons of neat places to see and things to do in every state.