Things to Do Around Central Florida Other Than Theme Parks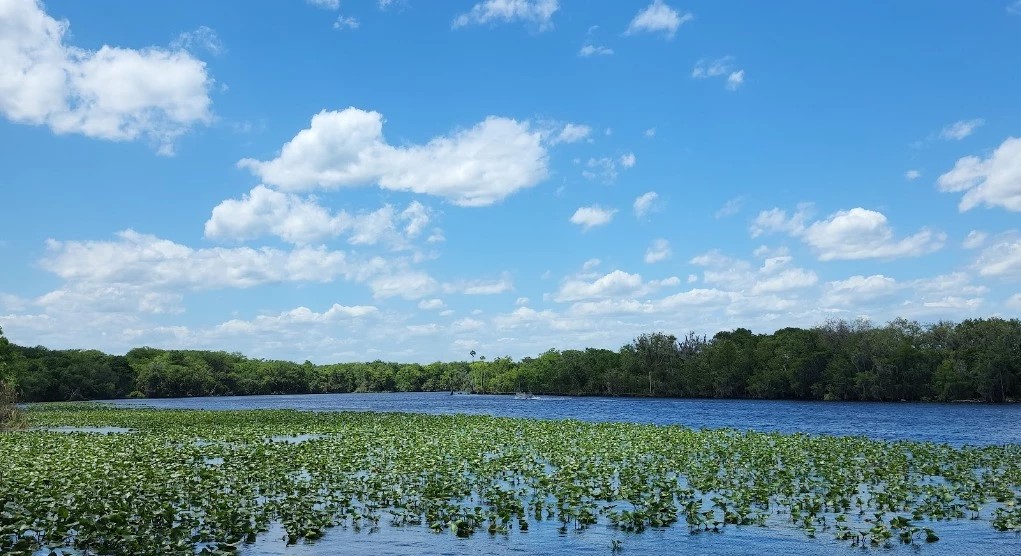 When you think of Orlando and the surrounding areas, the first thing that comes to mind for a lot of people is theme parks. The theme parks in Central Florida are of course an absolute blast, but if you're more interested in seeing what else the region has to offer, we have you covered. There are endless things to do throughout Central Florida, especially if you love exploring the outdoors and wandering historic towns. Let's uncover the hidden gems that await you in this remarkable part of the Sunshine State.
Botanical Gardens
If you are looking for the exact opposite of a day at a theme park, consider making your way to any of the utterly beautiful botanical gardens that are in Central Florida. Harry P. Leu Gardens, located just a few miles outside of downtown Orlando, is a 50-acre botanical paradise that's brimming with exotic plants, colorful blooms, and lovely water features. Let stress melt off you as you stroll through azalea, arid, rose, palm, bamboo, fruit tree, and butterfly gardens. Depending on the time of year you visit, the botanical garden also puts together extraordinary displays for holidays and seasonal occasions that make trips here even more special.
Another wonderful and unique botanical garden is Bok Tower Gardens, which can be found in Lake Wales. The highlight of the gardens is the neo-Gothic Singing Tower, a 205-foot-tall carillon tower that sings its melody at 1 and 3 pm every day. These gardens could not be more ideal for a day spent taking leisurely strolls, having a peaceful picnic, and breathing in the fresh, fragrant air.
Charming Towns
Outside of Orlando, there are several smaller towns with historic charm that are such a joy to explore. Downtown Sanford is one of them – this quaint town has brick-lined streets, boutiques, art galleries, local breweries and restaurants, and antique shops. Take a stroll or bike ride along the 5-mile-long Sanford RiverWalk, which takes you down Lake Monroe and provides picturesque views, plenty of sunshine, and fresh air.
Mount Dora is another town in the area that is well-known for its arts scene, small-town atmosphere, and antiquing opportunities. Nearby Lake Eustis is great for grabbing a bite with gorgeous water views after a day full of bass fishing. You can also take a scenic boat tour on Lake Dora or hit any of the antique fairs that regularly go on throughout the year!
While not in Central Florida itself, St. Augustine is an easy day trip and well worth the drive. St. Augustine is the oldest town in the nation and has an abundance of historical attractions to explore. Wander the cobblestone streets, visit landmarks like Castillo de San Marcos, and make your way to the top of the St. Augustine Lighthouse for sweeping views of the surrounding area. These charming towns around Central Florida are sure to capture your heart and will provide you with tons of entertainment and memories that will last a lifetime.
Outdoor Recreation
If you want to get outside and enjoy the beautiful, sunny weather of Central Florida, make sure you pencil in any of the phenomenal activities you can find here into your itinerary. There are countless lakes, rivers, and springs located here, so it's easy to launch a kayak or paddleboard (and rent one if needed) so you can get to exploring the crystal-clear waters that are bursting with life.
There are a number of companies throughout Central Florida that offer exhilarating airboat tours. Lake Tohopekaliga, also known as Lake Toho, and the St. Johns River are prime locations for these thrilling rides. These tours glide you across the water, allowing you to spot alligators, native birds, and other fascinating wildlife species. Airboat tours provide unforgettable experiences that really immerse you in the most pristine habitats in the state.
For those seeking an adventure on land, head to any of the hiking trails in the region for a dose of pure nature. Ocala National Forest, Black Bear Wilderness Area, Split Oak Forest, Orlando Wetlands Park, and the Little Big Econ State Forest are all prime destinations that offer a network of scenic trails that wind through forests, near rivers, and among wetlands. Observe wildlife such as great blue herons, white-tailed deer, river otters, alligators, manatees, and osprey in their natural habitats. Whether you're drifting down the water or trekking through the wilderness, Central Florida's natural beauty and outdoor activities are sure to please every kind of nature enthusiast.
Cocoa and New Smyrna Beaches
Central Florida is fortunate to have some fantastic beaches nearby, and Cocoa Beach is one of the best. With its laid-back atmosphere and beautiful shoreline, it's the perfect place to unwind. You can swim, surf, sunbathe, do some shopping at the iconic Ron Jon Surf Shop, and meander down the lengthy Cocoa Beach Pier, which offers dining and great fishing opportunities.
New Smyrna Beach is a laid-back seaside town with a wealth of activities to enjoy, especially the beach. Depending on the tide, visitors can drive right onto the beach and spend the day swimming, playing beach games, and relaxing in the sun. New Smyrna Beach is one of the top surfing destinations in the entire state, so be sure to bring or rent a board! After the beach, you can stroll along Flagler Avenue, where you'll find cozy cafes, boutiques, and ice cream parlors. Don't forget to savor the local seafood at waterfront restaurants while catching a glowing sunset over the Indian River Lagoon!
Arts and Culture
One of the many wonderful things about Central Florida is the variety of cultural experiences that you can find throughout this vast portion of the state. The Dr. Phillips Center for the Performing Arts is an amazing establishment that hosts a diverse range of shows, from Broadway musicals to ballet performances. There's also the Orlando Museum of Art and the Charles Hosmer Morse Museum of American Art, which showcase thousands of stunning works of art that you can spend hours getting lost in. The Charles Hosmer Morse Museum is even home to the most comprehensive collection of Louis Comfort Tiffany's works found anywhere.
For a dose of intriguing history, the Orange County Regional History Center has in-depth exhibits that dive into region's storied past, from Native American heritage to space exploration. Orlando and the surrounding area are prime places for getting your fix of art, no matter what medium catches your attention the most!
Florida Fun Beyond the Theme Parks
While Central Florida is undoubtedly famous for its theme parks, it's helpful to know about all the other remarkable activities and places that can be enjoyed here. Whether you're interested in nature, history, cuisine, or the arts, Central Florida has something for just about everyone. The next time you visit and want to step off the beaten path, a trip to any of these hidden gems are sure to make your time in the Sunshine State beyond special.