The Minnesota Great River Road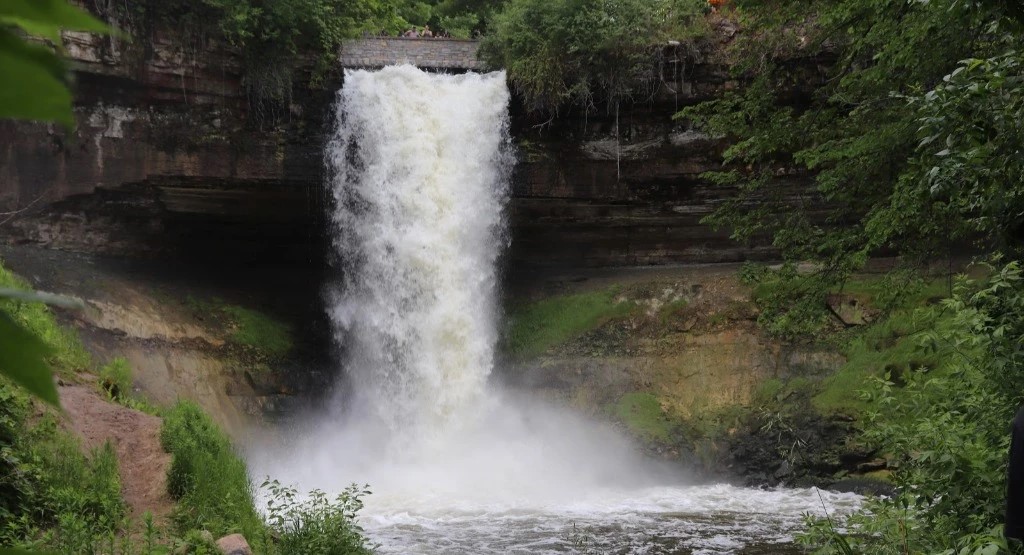 The United States is filled with out of this world landscapes that range from tropical beaches to staggering mountains to vast deserts. A great portion of this country is dominated by marvelous rivers that stretch for thousands of miles, especially in the midwestern states. The Minnesota Great River Road is one of the several routes in America that travels along a glorious river and allows for an unforgettable road trip experience with plenty of things to do and see. The Great River Road follows the Mississippi River through ten different states in the Midwest and for a total of nearly 3,000 miles. We are going to be focusing on the first 600 miles of this route that traverses the state of Minnesota, and we will provide you with a detailed itinerary that will ensure you encounter the very best sights and attractions along this road. The best time of year to embark on this exciting journey is from the spring into the late fall, as this is when the weather is at its nicest for this lengthy and scenic drive.
Itasca State Park to Grand Rapids
We are going to begin our trip from the north at Itasca State Park, which is where the Mississippi River actually begins before winding all the way down to the Gulf of Mexico. Itasca State Park is the oldest state park in Minnesota, and it is a positively wonderful place to squeeze in some relaxation as well as some outdoor adventure. Be sure to stop by the Mary Gibbs Mississippi Headwaters Center here to learn all about the intriguing history and information regarding the Mississippi River. Itasca State Park is a perfect place to get in some hiking, fishing, or swimming in refreshing Lake Itasca.
From Itasca State Park, make your way through the town of Bemidji and toward Grand Rapids. You can find a towering statue of Paul Bunyan and his blue ox Babe on the shore of Lake Bemidji due to the stories that say that he roamed this area once upon a time. You will come across Chippewa National Forest during this section of the drive, which is a beautiful expanse of land that has numerous exploration opportunities through the dense green woods.
Once you arrive in Grand Rapids, spend some time discovering this quaint town by visiting the Judy Garland Museum, which happens to be in Judy's childhood home. If you consider yourself an art enthusiast, make a stop at the Macrostie Art Center, a non-profit facility that embraces how special the subject of art is by displaying local artists and swapping out exhibits regularly. If you wish to break up your journey after a long day of travel and exploration, consider staying the night at the cozy Lafayette House Bed & Breakfast to get some great rest before continuing your travels.
Grand Rapids to Little Falls
From Grand Rapids, travel down through Brainerd and into Little Falls, where you can spend a few hours checking out the historical sites and other attractions situated throughout here. You can find the Charles A. Lindbergh Historic Site in Little Falls, which commemorates the life of this talented pilot in the home he spent a large majority of his life. There is also a state park dedicated to Charles Lindbergh in Little Falls, which preserves multiple farms that were owned by the Lindbergh family. The park boasts picnic facilities, trails, and a launch into the Mississippi River for a tranquil canoe ride.
If you are traveling with little ones, the Pine Grove Zoo is also located in Little Falls. The zoo has a wide variety of wildlife as well as peaceful nature trails and an entertaining playground area in the lovely stretch of land here. The zoo is a great place to learn about exotic and local animal species while getting to enjoy the pleasant outdoors found in Little Falls.
Little Falls to Minneapolis
The next leg of this trip will bring you from Little Falls to the metropolis of Minneapolis. Before entering the city, swing by the Munsinger and Clemens Gardens in the small town of St. Cloud, especially if you are making this trip in the springtime. The botanical gardens are nestled on the bank of the Mississippi and provide a truly serene environment to stroll and get some delightful fresh air.
Head into Minneapolis, which is a bustling and amusing city that offers plenty of activities to enjoy. The St. Anthony Falls Historic District is a charming area that contains St. Anthony Falls, Mill Ruins Park, and Stone Arch Bridge. Stone Arch Bridge is one of the most phenomenal ways to get a glimpse of the stunning Minneapolis skyline, especially at sunset. St. Anthony Falls is the only primary waterfall on the entire Mississippi River, and it was once used to channel power for the significant milling industry that existed here.
Other attractions in Minneapolis include the largest shopping mall in the entire country, also known as the Mall of America, the cascading 53-foot Minnehaha Falls, and the mesmerizing Minneapolis Institute of Art, which has thousands of extraordinary works of art from all over the world on display. If you are hungry, grab a bite to eat from Reveal Rooftop Bar & Lounge, which has delectable small plates and cocktails available to indulge in while receiving breathtaking views of surrounding Minneapolis.
Minneapolis to Lake City
Once you have had your fun in Minneapolis, head out and make a stop in the other twin city of St. Paul, Minnesota. There is a total of 26 miles of the Mississippi River that flows through St. Paul, and several miles of recreational trails that are adjacent to the river, as well. The Science Museum of Minnesota is another spot worth checking out, as there are abundant exhibits here ranging from dinosaurs to physics to children's areas to help expand their absorbent minds.
The portion of the drive from St. Paul to Lake City offers sweeping birds-eye views of the Mississippi River below. Lake City is home to a massive marina as well as Lake Pepin, which is a spectacular spot for a day spent out on the boat or jet ski. Be sure to pay a visit to the Bald Eagle Bluff Scientific and Natural Area here in Lake City, which is where an abundant amount of the majestic bald eagle comes to spend time in the winter for a place to feed and rest.
Lake City to La Crescent
The final portion of this drive takes us from Lake City to La Crescent, which is just north of the Iowa border. This section of the drive will allow you picturesque views of the Trempealeau Mountain, which stands out exceptionally right on the shores of the Mississippi and Trempealeau Rivers. La Crescent is a small town with a lot of natural areas to appreciate the Mississippi River one last time before your epic road trip comes to an end. Eagles Bluff State Park is a fantastic area to get some hiking in before finalizing your trip.
This wraps up our journey down the 600 miles of the magnificent Minnesota Great River Road, one of the most scenic routes in all of America. There is so much history and significance surrounding this river, and road-tripping along it is arguably the best way to observe and experience all that it has to offer. From small towns and parks to major US cities, this road trip absolutely has it all.