The Best Way to Experience Little Rock, Arkansas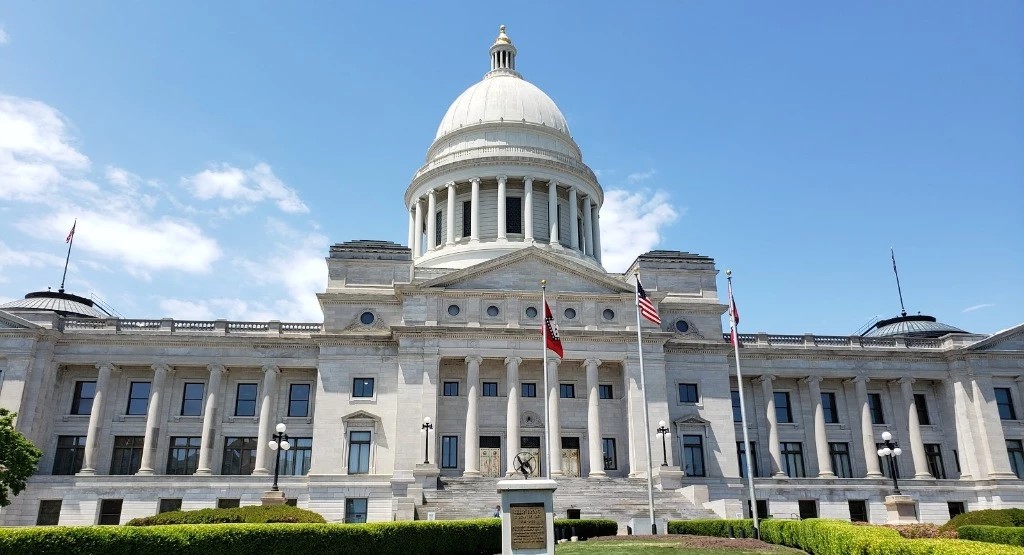 History, culture, nature, and shopping – Little Rock, Arkansas has something to delight just about everyone. We are here to ensure you experience it all in our guide regarding what to do while in Little Rock. Before making any plans, make sure your itinerary includes two of the most famous sites in Little Rock: Little Rock Central Highschool and the Clinton Presidential Library. Let's take a closer look at some of the best finds in this welcoming midwestern town.
Civil Rights
Start your trip with a tour of Little Rock Central Highschool. In 1957 nine African American students enrolled in this high school and were prevented from attending their first day of class. The situation escalated until President Eisenhower had to intervene. You can book a tour to learn more but be aware that this is still a functioning high school during the school year.
President Clinton
Little Rock is also notable since it is the hometown of former President Bill Clinton. A must-see in this city is the William J Clinton Presidential Library and Museum. This library has the largest archive collection in the US. Beyond the photos, documents, and archives, this museum boasts full-size replicas of Clinton's Oval Office and Cabinet Room.
The Old Mill
If you're someone who likes to see where certain scenes from movies have taken place, check out the Old Mill. This authentic model of an old water-powered grist mill is featured in the opening scene of the classic 1939 film Gone with the Wind. Listed on the National Register of Historic Places, you can also enjoy the surrounding park full of sculptures, tree stumps, and a fairytale-looking bridge.
River Market District
If you're craving some city life, check out the River Market District, a popping downtown neighborhood. Visit the River Market, a 10,000 square-foot indoor market that delights tourists and locals alike. Enjoy an array of delicious food choices, shopping, and exhilarating live music.
River Market District is a great place to get some shopping done, check out an intriguing museum or art gallery, or enjoy a tasty glass of wine or craft beer on the peaceful river. Come back at night for a bustling nightlife scene with a bar, pub, and music choices for everyone to enjoy.
Breweries and Distilleries
Speaking of beer, Little Rock has quite a vivid craft beer scene. Check out one of the many local breweries, such as Lost Forty Brewing, which is a unique and favorite spot among locals that makes for a fantastic way to spend an evening after exploring the city. Book a tour at Rock Town Distillery to learn and taste through the making of their unique bourbon, vodka, and gin.
Heifer Village
If you're looking for an activity that the whole family can enjoy, check out Heifer Village. Founded in 1944 with the goal to end world hunger, Heifer Village produces food for low-income families in the area. You can check out their exhibits on farming, gardening, and animal husbandry, or book a guided tour and have fun with a scavenger hunt. You can also tour the farm to meet the animals, visit the greenhouses, and check out the growing produce.
River Rail Electric Streetcar
Another fun activity is to ride the River Rail Electric Streetcar. Although the electric streetcar system ended in 1947, it was revived in 2004 as a tourist attraction. Take the Blue line to cross over the Arkansas River loop around North Little Rock, stopping at the Argenta Arts Districts. Use it as a means to get around, or just for the fun of it. It is a tourist attraction in its own right.
Capital City
Since Little Rock is the capital of the state there are many significant buildings in the city. Check out the State Capitol building and visit the Arkansas Governor's mansion. Another great spot is the Old State House Museum. Beautiful Greek Revival-style architecture houses many a story from Arkansas' history, including the admission of Arkansas to the union and a knife fight between two legislators.
Classic Southern Supper
When you start getting hungry for dinner, check out South on Main to enjoy southern fare, cocktails, and live music and entertainment. Try their take on a classic and refreshing mint julep, a southern-style cocktail made with bourbon, water, crushed ice, and mint.
Visit a State Park
For a day trip outside of bustling city life, head over Pinnacle Mountain State Park. Just a 23-minute drive from Little Rock, visitors can enjoy the picturesque scenery and outdoor activities catered to any skill level. Hike or mountain bike, go on an interpretive tour with park staff, picnic at the river, or reserve a pavilion for a party; there is something to do for everyone. Be sure that you don't forget your camera gear before you make your way to this park, because when you see the striking mountain backdrop that is completely breathtaking you'll certainly want to capture it to keep the memory forever.
City Gardens
If you're looking for something outdoors that's still in the city, try The Bernice Garden that's in town. Enjoy a garden of wildflowers and herbs, which attracts many peaceful butterflies. You can also sit back and people watch the individuals enjoying community gardening, local sculptures, and farmers' markets.
Another great garden is near the River City District. Riverfront Park is a peaceful place to enjoy the landscape, public art installations, and the occasional Jazz in the Park Concerts.
Arkansas Arts Center
Art-lovers will enjoy the Arkansas Arts Center. The Arkansas Arts Center has art from the 1400s all the way to the present day and includes an internationally respected Children's Theatre and Museum School. Strolling the halls of this contemporary building and taking in the intriguing, eye-catching art is the perfect way to spend a day you wish to spend indoors, and you'll without a doubt learn a thing or two about art history!
Food Choices for Everyone
For a local favorite, head to Flying Fish for lunch. Look at all the Big Mouth Billy Bass animatronic singing fish plaques and laugh at the Liars' Wall where people can share their fish photos and lie about how big of a catch it was. Enjoy some southern lunch choices of fried or grilled catfish, fried pickles, or gumbo.
If you are craving something that is not southern, Little Rock does have quite a varied food scene. Try Brave New Restaurant where they grow all their own produce and spices at a reasonable price point. For sushi, try Kemuri to experience bistro-style dining and original Japanese dishes.
For a luxurious meal in a historic building, try One Eleven at the Capital Hotel to experience their James Beard Award-winning, French-influenced American food sourced with local ingredients. For something that the whole family can enjoy, try The Fold: Botanas & Bar that includes Mexican, vegan, and vegetarian dishes in a converted gas station.
Little Rock is a bustling city with something for everyone, and it makes for a positively perfect escape for a quick weekend if you're within the area or even a full week so that you are allotted enough time to get to know the friendly locals as well as experience all of the fun activities and yummy cuisine. What are you most excited about seeing while in Little Rock?