The Best Hiking Trails You'll Find in North Carolina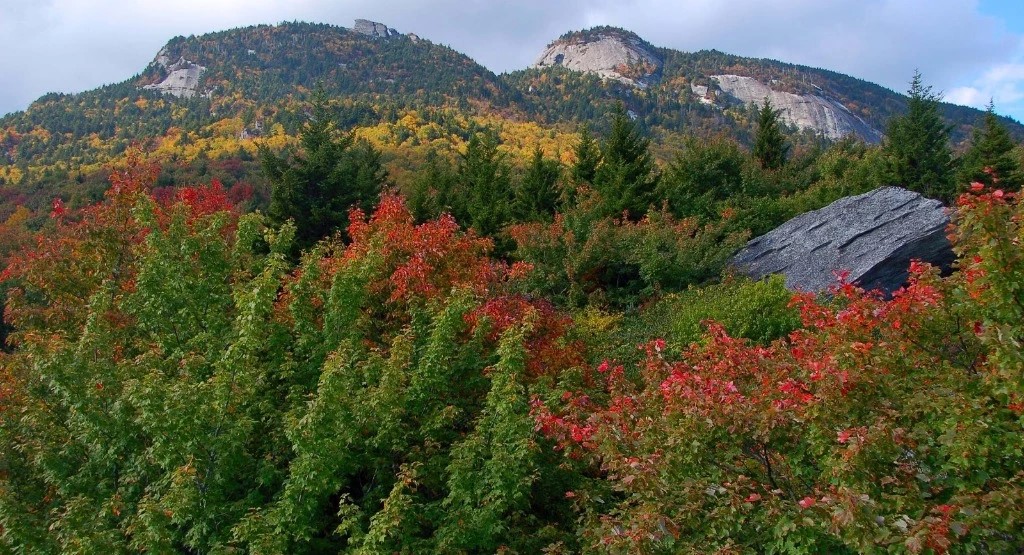 North Carolina is beaming with over 900 miles of hiking trails, with plenty of natural phenomenons that make for a fantastic experience when you explore these trails. North Carolina's hiking trails are as classic as they are copious so that you can plan a thru-hike on an extensive route such as the Appalachian Trail or opt for something shorter like a day hike in one of the many state parks here.
North Carolina stocks some of the tallest mountains east of the Mississippi, and they make for some of the finest hiking spots. That is what probably makes North Carolina a perfect travel destination, and the diversity is simply appalling. Unlike some other states, North Carolina gives you a bit of everything. Given the state's diversity, choosing a hiking spot may prove to be a difficult decision. We've compiled a list of some of the best ones you can find throughout the state to hopefully help make your decision a bit easier for you.
Grandfather Mountain Trail
If you love elevation gains, a little privacy, and a spectacular hiking experience, then the Grandfather Mountain Trail is the best choice for you. The 2.4-mile trail in Linville weaves through patches of fir and spruce shrubs across rock outcrops with the aid of cables and ladders. The course takes you to Grandfather's three peaks; MacRae, Attic Window, and Calloway. The three are within 1.5 miles of each other. You can do the hike in 1-2 days, depending on your level of expertise. If you insist on doing the walk during the winter (this is highly discouraged), be sure to get proper ice hiking gear.
Green River Cove Trail
This out and back trail is 6.5 miles near Saluda, with an elevation gain of 1000 feet and great views along the way. Green River is prominent for whitewater kayaking and canoe float trips, but lately, hiking has gained a lot of popularity on the river banks. Hikers also take dives in the shallow parts of the river to cool off. Hikers can choose different itineraries depending on their abilities, and some choose to go from the bridge to the end of the trail, which is 3 miles, while others choose even shorter. Regardless of what portion of the hike you end up picking, the Green River Cove Trail is a lovely hiking spot.
Rough Fork Trail
The 12-mile lightly trafficked out and back trail near Maggie Valley is accessible all year. The trail is an easy one for hikers that are looking for a light walk in the picturesque wilderness of North Carolina. The trail is primarily used for walking, running, nature trips, horseback riding, and hiking. It would help if you took some time to visit the old schoolhouse and Palmer Chapel while in the valley. Hikers are also treated to incredible scenic sights of wildlife such as bears, deers, elks, and wild boars. The most common section of this trail is the 6-mile long stretch from Heintooga Ridge Road to Cataloochee Road for those looking for a shorter and more popular hike.
Elliot Coues Trail
If you plan to go hiking with your dog, then the ideal trail in North Carolina is the Elliot Coues Trail. The 3-mile moderately trafficked stretch is located near Atlantic Beach. The trail weaves through maritime forest and marsh to beaches with stunning views of dunes and the ocean. The trail is used by hikers, dogs, and mountain bikers to enjoy boardwalks and sights of pristine nature. East of Atlantic Beach, hikers can enjoy the rich history of Fort Macon, built to protect the Beaufort Inlet from naval attacks.
Panther Top Trail
The 2.3-mile out and back trail located near Murphy offers hikers a great chance to see wildlife. Like many hikes in North Carolina, the Panther Top Trail gives hikers a chance to hike up to enjoy the scenic beauty from above before hiking back down. During the winter season, this trail is inaccessible due to road closures. The path through Nantahala National forest leads up a mountain to the historic Panther Top Lookout Tower that was built in 1940. Hikers can enjoy some truly immaculate views of the north from the tower situated here.
Rock Head Trail
This difficult 1.5-mile out and back trail near Black Mountain offers hikers a beautiful scenic view of abundant wildflowers. This trailhead is more prominently described as the home of Billy Graham. The well-known evangelist's house nestles in the hills above the town and can be rented out to hikers. Hikers should be prepared for some heavy exertion as they head up the steep trail, but you are treated to the blossoming beauty of rhododendrons on your way up to make it all worthwhile.
Hanging Rock Trail
This 2.4-mile out and back trail is a heavily trafficked one and it is accessible all year-round. The path has picked up in popularity thanks to the Hanging Rock State Park, which receives many visitors each year. The 600-foot elevation gain makes the trail challenging for newcomers, but it is entirely doable for the average hiker with hefty rewards to those who make it the whole way. Hikers who make it to the top like to sit out at the end of the massive Hanging Rock and enjoy extraordinary views of the surrounding region.
Pine Island Audubon Centre Nature Trail
This is a 4.4-mile out and back trail that is moderately trafficked and accessible all year round. The trail is an old unpaved road that connects the towns of Corolla and Duck, which offer hikers memorable adventures, especially during the summer months. This path is the easiest of lengthy hiking stretches in North Carolina because it is virtually flat with little elevation gain.
Looking Glass Rock Trail
Looking Glass Rock Trail is a 5.8-mile out and back trail that's heavily trafficked and accessible all year-round, which is highly convenient for the avid hiker. This trail is the most popular choice by hikers in the Pisgah National Forest and it is prominent for rock climbing, hiking, and bird watching. The trail is named after its massive reflective rock walls, which offer hikers some incredible panoramic views of the Blue Ridge Mountains. In addition, it makes for a great day hike for those looking to ramp up their exercise regimen, given that it has a vertical climb of nearly 2000 feet.
Sycamore Trail
This 7.2-mile loop trail near Morrisville is heavily trafficked and is also accessible the entire year for outdoor enthusiasts. The 2-3 hour hike here makes for an ideal nature stroll and is famous thanks to William B Umstead State Park. The trail is a perfect getaway after facing heavy traffic near the airport, and for some pretty eager hikers, this is often the first trail visited after touching down in North Carolina. The vibrant green foliage found here will mesmerize just about anyone.
It can be argued that a trip to the wonderful state of North Carolina is incomplete without embarking on at least one of the many hikes that are available here, and you will surely receive a newfound adoration for the great outdoors after experiencing the bountiful nature that is found throughout this lovely state.