Places You Don't Want to Miss in Williamsburg, Virginia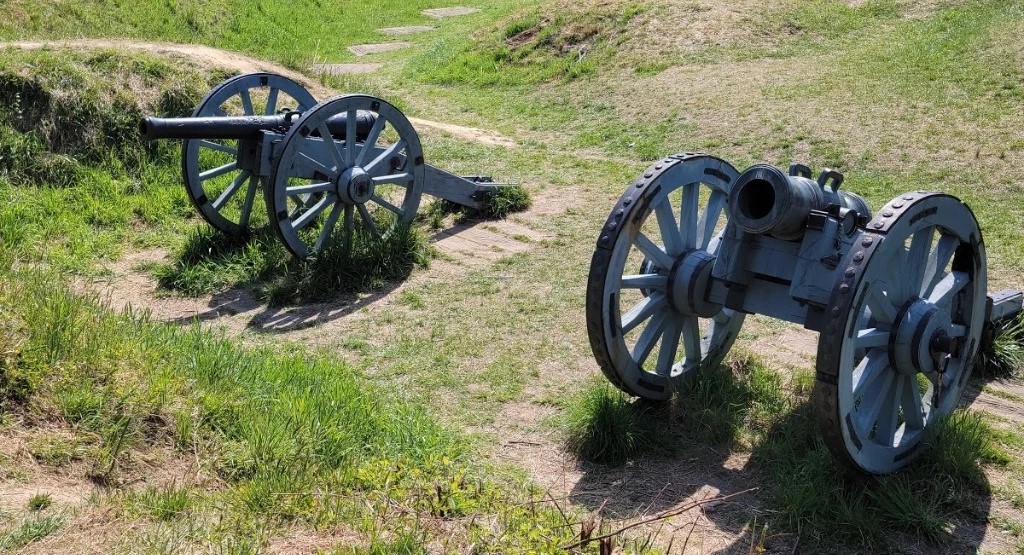 Williamsburg is a relatively modern municipality for such a historic city. The downtown region of this Virginia peninsula community was not renovated until the twentieth century. This place lets a person feel like they are walking alongside the footsteps of the founding fathers – in spirit. However, the location isn't unusual. Instead, Williamsburg and adjacent towns like Jamestown and Yorktown are living monuments to some of our colonial history's most well-known individuals. Patrick Henry, George Washington, John Smith, Pocahontas, and other historical figures are all commemorated here. The following list includes places and experiences you will not want to miss out on while in this very historically significant town.
Colonial Williamsburg
Many people compare Colonial Williamsburg with a Disney theme park for travel fanatics. Colonial Williamsburg appeals not only to children, but to anyone who has a childlike spirit and a love for learning about America's past. Townsfolk, merchants, statesmen, and others who lived in the Revolutionary-era city welcome tourists to Williamsburg. On a routine basis, more than 20 professional and self-guided tours, fascinating ghost walks, garden tours, city itineraries, and carriage rides are scheduled. Visitors can also buy genuine items and have meals that are influenced by the 18th century.
Colonial Williamsburg is located in the heart of the city that bears the same name. The Governor's Palace, the Magazine (which houses the colony's weaponry and ammunition), the former church, pub, theater, and the period dwellings are also top attractions. Because there is so much to see and do, consider buying a multiday ticket ($50.99 for adults 13 and over, and $25.49 for children 6 to 12), which allows tourists to visit for three days at a discounted rate.
Jamestown
You've likely heard stories of the settlers who first came in the spring of 1607 under Captain John Smith's leadership, as well as Pocahontas' involvement in mending the settlers' connections with the Powhatan Confederacy. Many of these epic historic tales are told through living museums, exhibitions, and sculptures that are centered on a plot of land labeled as "Jamestown." This area is formally made up of numerous historic places, despite its vernacular connotations.
The first stop is Historic Jamestown, the archaeological site on Jamestown Island where the first 1607 inhabitants lived. The Jamestown Settlement, located next door, is a modernized museum with mockups of the settlers' ships, as well as life-size models of their residences and the communities of the area's American Indians. Along with the Yorktown Victory Center, there is an open-air living exhibit that memorializes the British troops' confrontation and surrender to the United States at the Yorktown Battlefield back in 1781.
Water Country USA
According to several recent parkgoers, if you can withstand the masses, Water Country USA is a great place to visit. Surfer's Bay (a wave pool), Vanish Point (a 75-foot tower slide), the Jet Scream (an inner tube slide), and Big Daddy Falls (a whitewater rapids ride) are some of Water Country's Best and most popular attractions here. There's also the kiddie pool known as Cow-A-Bunga and sessions for less proficient swimmers can be offered for an extra charge. Despite the crowds, tourists praise the variety of water attractions and claim that long waits for rides, slides, and food kiosks aren't exorbitant.
Busch Gardens
Busch Gardens is located in the southeast of Williamsburg and is considered to be one of the best spots in the area. It offers something magnificent for everyone; even infants will have a blast here and adore the Sesame Street Forest of Fun and the opportunity to meet some of the show's most popular characters.
For older children, there are ample ride options and animal exhibitions, including Pet Shenanigans which displays trained dogs, cats, and various kinds of birds. Teenagers are the most likely to queue for thrilling coasters like the Alpengeist, Griffon, or Loch Ness Monster. Adults love to visit the themed country lands, especially the Oktoberfest village and its beer gardens.
Jamestown Glasshouse
"Glassblowing was one of the early English attempts at industrialization and manufacture in America," according to the National Park Service. Tourists can get a sense of how artists made glass generations ago in this reproduction of a colonial glasshouse. In 1608, the original house was finalized when the colony's first settlers arrived. Visitors can view what's left of the ancient furnaces and see modern-day glassblowers make everything from candle holders and vases to wine bottles as well as other handy glass items. Additionally, tourists can buy unique glass items from the on-site souvenir shop.
Williamsburg Winery
Despite the fact that this winery is only 4 miles south of downtown Williamsburg, visitors consider it to be a pleasant day excursion and a welcome escape from the town's many historical monuments. The 320-acre vineyard grows a variety of grape varieties, namely merlot, cabernet franc, malbec, Vidal blanc, viognier, and they also produce Old World and New World-style wines. The winery offers both regular and more extensive tours and tastings, and they also have an on-site retail shop for those who want to take some wine home with them.
Yorktown Battlefield
What makes Yorktown Battlefield so unique in the Williamsburg area, where there are so many places dedicated to Colonial and Revolutionary history? Firstly, it was here that British troops were besieged and ended up surrendering to General George Washington during the Revolutionary War in 1781. Secondly, it concludes the "Historic Triangle" of colonial sites in southern Virginia, which also includes Jamestown and Williamsburg.
There's no doubt about it that Williamsburg is steeped in remarkable history that is utterly palpable the moment you arrive here. It's a place that is unlike anywhere else in the country and that holds an appeal for people with all different kinds of interests. There is plenty of room for immense fun and lots of learning while exploring Williamsburg, Virginia.