Garmin RV 760LMT Review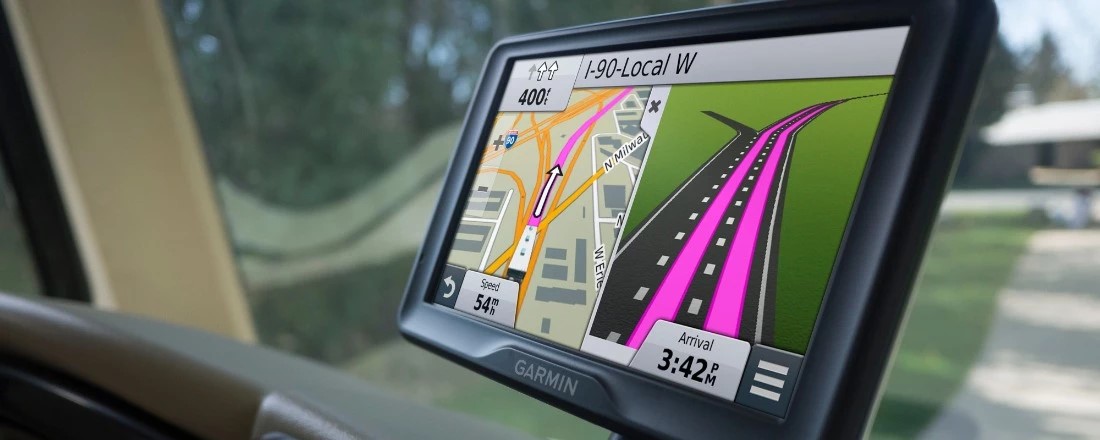 The 760LMT is an early edition RV GPS from Garmin that takes into consideration the weight, height, width, and length of your combined RV and vehicle when routing you to your destination. It will warn you about steep grades, sharp turns, lateral winds, and so forth before you encounter them giving you plenty of time to arrive to a safe speed. This unit has Bluetooth compatibility so that it can sync with your smartphone to get live traffic conditions via Garmin's Smartlink (or "Smartphone Link") technology. Add the compatible Garmin BC 20 Wireless Camera and you have an instant backup camera as well.
It's more than just a navigation unit though, the 760LMT features a robust database of campgrounds, gas stations, repair shops, restaurants, and more to make your road trip easy.
What we like about the 760LMT
Standing out among the key features of this unit is the large 7" high-resolution (800 x 480 pixels) screen which makes the displayed information easier to digest at a glance. Mounted on the dash of our very noisy front-mounted gas motorcoach, the internal speaker was up to the task giving us clear voice directions at high volume without becoming distorted.
The Smartlink compatibility, which requires that you install the Garmin Smartphone Link app on your phone, was a nice touch because factoring in traffic conditions such as construction and crashes is very helpful for re-routing. The last thing you want to do is get stopped on an interstate for two hours due to a crash or construction when you have already been driving all day.
Another thing that we found extremely useful is the "Up Ahead" feature that can be easily accessed with a couple of taps while you are navigating to a destination, something I was easily able to do when driving without losing focus on the road. When you open this feature, you are presented by default with the current distances to the nearest rest area, gas station, and restaurant. If you tap on any of those icons, it will show you the location of several options within the category with live mileage to each, listed nearest to farthest. The feature also indicates on which side of the road the destination is located. Tapping on one of the destinations enables you to instantly add it to your active route which is HUGELY helpful when you realize that you need to stop for fuel soon or that the kids are getting cranky and hungry. You can also customize the types of destinations that are shown. I replaced restaurants with "travel centers" (like Loves, Pilot, and Flying J) as those are much easier for me to pull my big rig into.
One other thing that is really nice about the 760LMT is that it has an internal battery which means your passenger can unplug it from the charger and edit your route while you safely drive.
What isn't so great
For the most part, we really like the 760LMT, but there are a couple of areas where we think it could be improved. First, there are times where it sets us on a route that is not at all the most direct and could cost us up to an hour of drive time or more. We think that this is because there are certain streets that are listed as "Recreational Vehicle Accessibility Unknown" and so, we guess, it is routing around those. This doesn't happen too often and we solve it by cross-checking the directions with Google on our phones.
The other thing is the voice recognition. You can say "Garmin" which will wake up the 760LMT and allow you to make use of it via voice commands. This is all well and good but it seems to "wake up" at too many words that sound nothing like Garmin so sometimes we are exiting the voice recognition screen while driving just to see the map again.
Conclusion
All in all, we really love our 760LMT and couldn't travel without it and with free lifetime map and traffic updates, we'll never have to.