Exploring Wine Country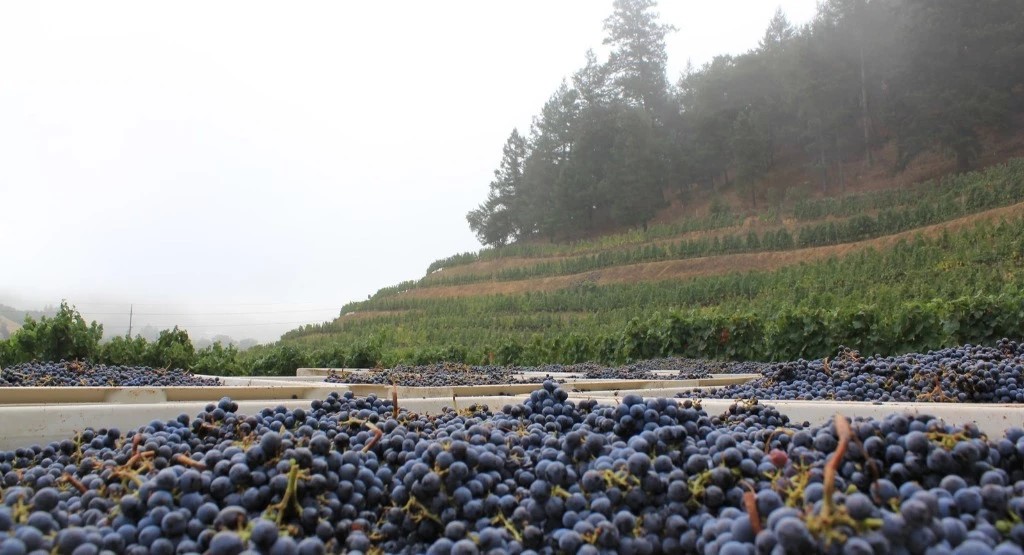 The northwestern United States is the place you will want to head if you have a deep love and appreciation for all things wine. This region of the States is effective in its ability to sustain fruitful soil and succulent grape varieties. No other state in the entire country produces as much wine as California does, and there are more wineries in the Golden State than you probably even think. There are over 1,200 different vineyards throughout California, with around 400 of them being in Napa Valley alone. We are going to take you on a journey through some of the absolute best wineries that Wine Country has to offer. There is something for everyone to enjoy on this California wine tour, whether it is trying out all the different quality wines, taking in the extraordinary views that these vineyards offer, or learning a thing or two about the history and process of how wine is made.
Jordan Vineyard & Winery
The Jordan Vineyard & Winery can be found on a lovely family-owned estate that expands for 1,200 acres in the heart of Sonoma. Don't be too surprised if your jaw drops at the astoundingly beautiful scenery that will greet you once you step onto the Jordan Vineyard premises. This vineyard and winery has been operating since the 70s and prides themselves in their ability to provide extraordinarily quality wines, atmosphere, and service. The wines that Jordan Vineyard curate vary from crisp whites to smooth reds, and they take the creation process and quality of their product ever so seriously. Jordan Vineyard & Winery offers a variety of different tasting experiences, such as free virtual tastings, outdoor food and wine pairing tastings, and tastings that include a tour of the vast estate. Taking the time to explore the grounds here and try out the wine they so carefully create is something you will certainly not want to pass up during your Wine Country excursion.
HALL St. Helena
HALL St. Helena is a true gem situated within Napa Valley that has found an exquisite balance between showcasing eye-catching art and offering up delightful wine varieties. Surrounded by the stunning Mayacama Mountains, the entire HALL St. Helena winery has quite the interesting history embedded within it that guests can have the opportunity to learn about when spending a wonderful day here. HALL St. Helena provides a number of different tours that are able to cater to whichever experience a visitor may be looking for. The HALLmark Tour dives into the history of the beautiful estate and allows guests the opportunity to explore the beautiful environment. This tour ends with a tasting that you will surely appreciate even more after learning all about the love and dedication that HALL St. Helena puts into its products. A huge reason that HALL St. Helena stands out exceptionally among all the different wineries in Napa is due to the wide and impressive art collection that they boast, which makes a visit here that much more interesting and unforgettable.
Kunde Family Winery
The Kunde Family Winery is comprised of 1,850 glorious acres in the enchanting region of Sonoma Valley. The love and dedication that the Kunde Family Winery puts into the wines they make and the exceptional service they deliver to each visitor is incredible. The variations of wine that come from Kunde include refreshing white wines like Pinot Grigio, Chardonnay, and Sauvignon Blanc, as well as brilliant reds such as Merlot, Cabernet Sauvignon, and delicious Pinot Noir. There are several different tours and tasting options that guests can select from and book in advance through a reservation. There are tasting experiences that take place upon a mountain, so you can receive marvelous views of the California countryside as you sip on expertly crafted vino. Does it get much better than that?
Pine Ridge Vineyards
At Pine Ridge Vineyards, you can come be swept away by captivating rolling mountains as far as the eye can see. Founded back in 1978, Pine Ridge Vineyards offers a pleasant getaway that is sure to provide you with an abundance of great memories. Pine Ridge is known for the superb Cabernet Sauvignon they produce at their estate, and it is practically always a hit with each visitor. Pine Ridge Vineyards has also expanded its operation into five other excellent regions within Napa that are able to bring their own unique quality to the table when it comes to the wine that is produced. Tasting experiences are offered in the cellar, outside at the estate, or there is even virtual tasting option if you would rather have a night in. Different events take place at Pine Ridge throughout the months, so keep an eye out for these if you are looking for a change of pace in an unbeatable environment.
Far Niente
An utterly stunning and breathtaking winery that easily captures the hearts of many, Far Niente is a more exclusive winery that is beyond worth a visit if it can be arranged. The magnificent estate is completely encircled by dense foliage that is an astonishing shade of green, and the wine that is created on these grounds makes for the perfect pairing during a visit here. There is a rich and impressive history that gives Far Niente the remarkable character that it has, and it is impossible to let it go unnoticed. Far Niente offers an array of wines from a wide variety of grapes, so there is surely something for everyone here. There are several different experiences to choose from when paying a visit to Far Niente, whether you are looking for a tour of the picturesque estate or a specialized tasting experience. Far Niente is a winery that should undoubtedly be a priority to see during your journey through Wine Country.
Mayacamas Vineyards & Winery
Mayacamas Vineyards & Winery has been around since 1889, so it is safe to say they know what they are doing when it comes to the wine-making business. The landscapes that surround this estate are all-encompassing and truly phenomenal. Vistas of the valley below are worth a visit here in and of itself, but you won't want to miss out on trying out some of the award-winning wines that are created here. Mayacamas Vineyards & Winery makes mouthwatering Chardonnay and Cabernet Sauvignon wines (among others) which are made traditionally and with so much love. Guests often come for the inspiring history and delicious wines and stay for the astounding atmosphere that can be found here.
With hundreds of different vineyards available to visit in Wine Country, it can certainly be hard to narrow it down and select just a few during the time that you have here. There is no doubt that after experiencing a few of the different wineries in this region you will already be planning your next visit back. It is next to impossible to not find a profound adoration and gratitude for Napa Valley within yourself after fully immersing yourself in it. The history, art, ingenuity, peace, and tranquility that permeates this entire territory is seriously something special.