Exploring Columbus, Ohio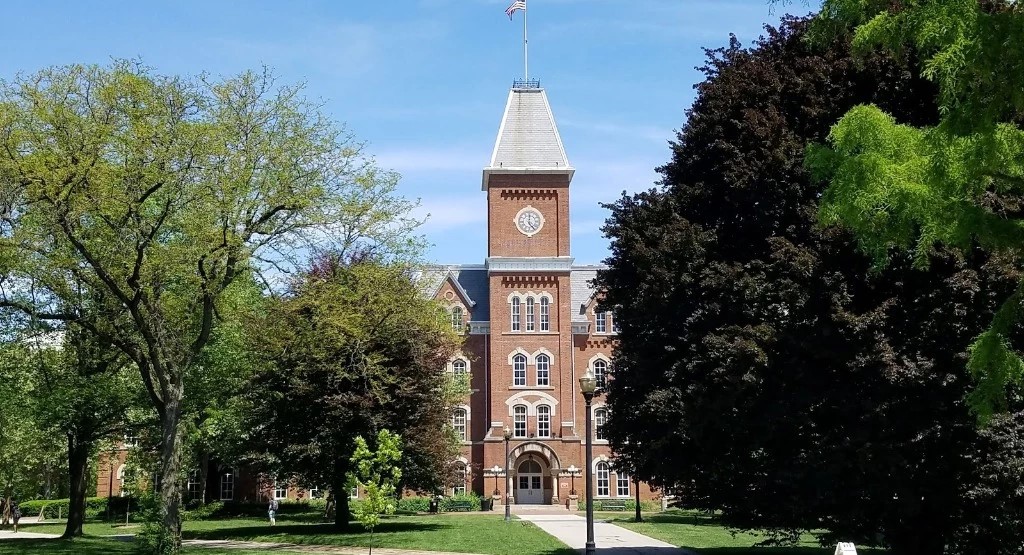 No matter what state you decide to journey to in the US, there is bound to be a wonderful city to spend a weekend or longer discovering and having an absolute blast in. Columbus, Ohio is a perfect example, as it truly has everything anyone could ever want. Whether you love to explore the food scenes of the destinations you visit, the fascinating arts and culture, or all of the various outdoor landscapes that may exist, you will without a doubt find something to love and deeply appreciate in spectacular Columbus.
Eat Your Way Through the City
In case you were not aware, Columbus is one of the best cities to make your way to if you consider yourself a foodie. There is such an abundance of tasty, one-of-a-kind local restaurants scattered all around Columbus – you might just get frustrated when deciding where to have your meals. You do not want to forego a visit to North Market, Columbuses premier farmer's market and food hall. North Market has been around for an impressive 145 years, and it supplies outstanding international fare to the freshest produce you will have the chance to find in the entire city. If you happen to have a serious sweet tooth and love a good breakfast treat, Buckeye Donuts is a Columbus staple. This establishment has been around for more than 50 years and serves a variety of scrumptious breakfast sandwiches, pastries, and beverages to fuel you up for the day ahead.
Wander the Columbus Museum of Art
The Columbus Museum of Art is where you need to head if you are a lover of all things culture and art. Founded back in 1878, the Columbus Museum of Art is the perfect place to head for hours of strolling and taking in all of the marvelous works of art. This museum primarily focuses on harnessing pure creativeness in the pieces of 19th and 20th century contemporary art, glass art, and remarkable photography. The museum holds exhibits that rotate out throughout the year, allowing visitors to receive a new and intriguing experience each and every time that they visit. Don't be surprised if you gain a newfound spark of inspiration after spending some valuable time at the phenomenal and unmatched Columbus Museum of Art.
Make a Day Trip to Hocking Hills State Park
While Columbus may be an iconic city full of some of the finest shops and eateries, the capital city also happens to be only an hour away from the stunning Hocking Hills State Park. This park is an ideal place to come if you are visiting in the summer or early fall months to fully appreciate the wonderful weather and lush forests. There are around 9000 acres that make up the Hocking Hills landscape, and there are multitudes of striking waterfalls and jaw-dropping caves waiting to be explored here. Get a rejuvenating breath of fresh air with a hike along one (or more!) of the 7 trails that twist through Hocking Hills. There is a breathtaking trail known as Cedar Falls that is about a mile in its total length and it takes you past spectacular waterfalls, across picturesque bridges, and through lush trees. The end of the trail lands you at Cedar Falls, a cascading 50-foot waterfall that sets the scene for idyllic photo ops. You will surely find no difficulty in spending an entire day sightseeing and having immense fun at Hocking Hills.
Get Lost in the Book Loft
Columbus is brimming with unique and enchanting storefronts, especially in the quaint district recognized as German Village. This region of Columbus is chock full of different breweries, local restaurants, and charming shops. If you make your way to German Village and appreciate the magic that can only be found in certain bookstores, definitely check out The Book Loft. The Book Loft is not your average book shop, since it is made up of an astonishing number of 32 various rooms of floor-to-ceiling shelves of books. The charm that is present here is palpable, and you will likely want to just wander through the intricate maze of books that come in every genre imaginable. You will also be able to find posters, CDs, t-shirts, and quirky souvenirs at The Book Loft, just in case you somehow do not find a book here that speaks to you.
Tour Ohio State University
Ohio State University, home to the Buckeyes, is one of the most prestigious colleges with one of the loveliest campuses in the entire country, and it was founded way back in 1870. Columbus is truly Buckeye country, and there is honestly no way around the tangible OSU spirit that is exhibited throughout the city here. There are even numerous Ohio State-owned buildings scattered all around Columbus miles away from the main campus. A fun pastime while in Columbus would be to schedule a tour of the vast main campus or at least take a leisurely drive through it to see the impressive architecture and installments that are positioned all over the campus.
This city in the heart of Ohio is utterly welcoming, charming, and jam-packed with delightful entertainment. Ohio is considered a midwestern state, meaning you will have a difficult time finding a nicer or more hospitable bunch of locals, as well. There is nothing to not love about Columbus, and we're confident you will feel similarly after paying a visit here, too.