Experiencing the Scenic M-22 Highway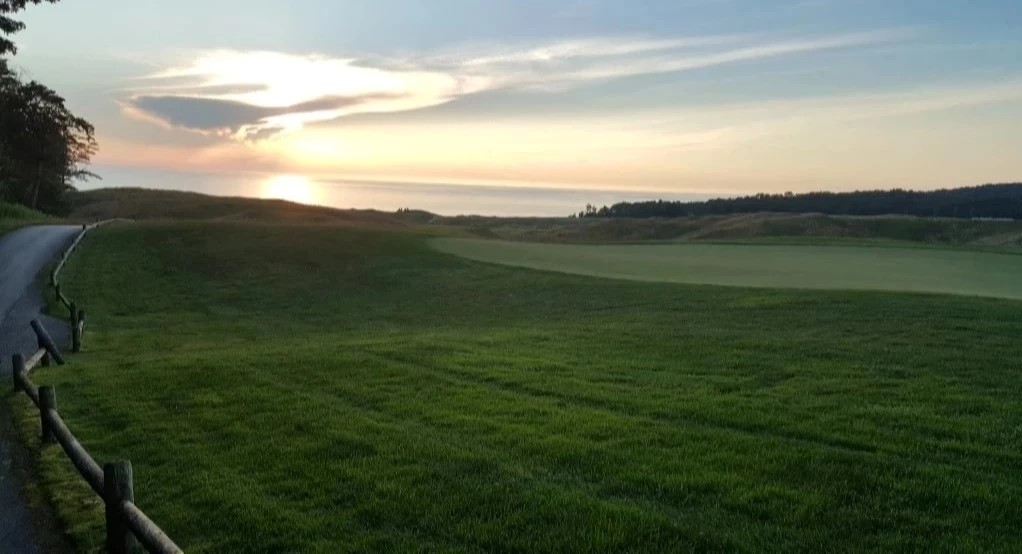 Throughout the year, visitors flock to the M-22 – Michigan Highway to experience some of the most amazing water shorelines that nature offers. The vibrant colors and markets line the roads of this scenic M-22 Highway. The northern edge of the city of Manistee is the gateway to the Scenic Michigan Highway, a mile into its forests and the tiny town of Onekama is set along Portage Lake. Traffic slows down with travel and it seems that travelers are all on this road to enjoy.
The M-22 – Michigan Highway is a state-designated scenic trunkline highway that traces the shoreline in the state of Michigan. It is 117 miles long and U-shaped as it makes up a portion of the Lake Michigan Circle Tour. It is awarded as one of Rand McNally's Top Five Greatest Driving Tours in America, and it provides endless possibilities: excellent restaurants, harbor towns, beautiful scenery, shops, Great Lake's history, and most significantly epic Lake Michigan views. M-22 began as a series of Native American routes to the wonders of northern Michigan, and it begins on the northern edge of the Manistee city.
One of the most ideal times to take the M-22 drive is during the fall for the ultimate views, and here are the top ten (as well as some bonus) things to do on an M-22 road trip that you definitely won't want to miss.
Douglas Valley
Just a short drive off of both Michigan highway and US-31, Douglas valley is a great spot to relax, sip wine and hard cider, and shop for hundreds of Michigan-made specialty products. This valley is just off Schoedel Road.
Arcadia
Arcadia Bluffs offers golfers some of the most spectacular views of Lake Michigan as well as one of the country's greatest courses. Anyone who has played here will tell you that it is among the most gorgeous courses they have ever seen, and it is a personal favorite to many. You don't have to be a golfer to appreciate this region. Inspiration Point is the county's highest point. It is located just north of the town and is accessible by M-22. You already have a terrific view, but for an even better one, walk the 120 stairs to the scenic overlook, which is approximately 80 feet away. It's beautiful at any time of day, but especially so at sunset.
Village of Onekama
The village of Onekama is just 10 miles from the start of M-22, yet it is one of the trip's best attractions. Onekama, sometimes known as the "Two Lake Town," is located on the west coast of Lake Michigan and is home to the stunning Portage Lake.
Canoe the Platte River
In the autumn, salmon migrate upstream to spawn, and the Platte River is the ideal location to see this natural phenomenon. Riverside Canoe Trips rents canoes and kayaks, and the river is very tranquil and picturesque in the summer months.
Take a Wine Tour
There are over 18 wineries on the Leelanau Peninsula, several of which are off-the-beaten-path. Visit Chateau Fontaine near Lake Leelanau or Black Star Farms in Suttons Bay, both of which have quaint tasting rooms. Each is as unique and fascinating as the award-winning wines that they make.
Stand on the 45th Parallel
M-22 encircles the Leelanau Peninsula on both sides and boasts the distinction of crossing the 45th parallel twice! So get out of your car and snap a picture next to the large green marker before continuing on your way.
Shop Quaint Downtowns
The M-22 beautiful route passes through a half-dozen charming communities, each with its own distinct character and brilliant small business owners. Cherry Republic sells homemade goods, or how about M-22 logo-wear, designed by local kiteboarders to represent the laidback lifestyle found here?
Watch Pumpkin Chuckin'
During Frankfort's Fall Festival, see trebuchets fling 1500-pound pumpkins into Betsie Bay. The victorious build team gets a round of applause and the ultimate bragging rights. Ensure they don't accidentally throw one of Ed Moody's big jack-o-lanterns!
Dine at Mouthwatering Destinations
The dining options along M-22 are delectable, from car-side service at the A&W in Frankfort to the Bluebird Restaurant & Tavern's famous whitefish. Visit Blu in Glen Arbor for gourmet seaside dining, or Knot Just a Bar in Omena for a relaxed supper and silly puns. You won't have issues finding delicious fare while on the M-22!
Experience Breathtaking Views
At the Sleeping Bear Dunes National Lakeshore, the autumn colors bring out the splendor of hardwood trees, crystal blue seas, and miles of pristine sand. If you want even better lake views, head to Sleeping Bear Dunes Boat Cruise in Frankfort for an incredible tour.
Photograph Point Betsie Lighthouse
The Point Betsie Lighthouse's gorgeous setting attracts many artists each year, and its 150-year maritime legacy attracts historians. Windsurfers and kiteboarders don wetsuits in the fall to capture tremendous air off the breaking waves of Lake Michigan. Remember to bring your camera when stopping here.
Cast a Line in Fishtown
The Leland boardwalk is lined with wooden shanties, the remains of a century-old fisherman's town. Fresh salmon is brought in by charter fishing boats to be smoked at Carlson's, and the Manitou Transit is ready to transport passengers to the adjacent Manitou Islands.
Suttons Bay
Work your way south down the Grand Traverse Bay, and you'll arrive at Suttons Bay in approximately 20 minutes. The final stage of the journey is about 25 minutes south on M-22, which continues until you reach Traverse City's terminus. Traverse City is one of America's Top 10 beach communities and is known as the "Cherry Capital of the World." This is the ideal way to end your M-22 fall color trip, complete with championship golf courses, world-class spas, pristine beaches, and delectable cuisine.