Dog Friendly Places in the United States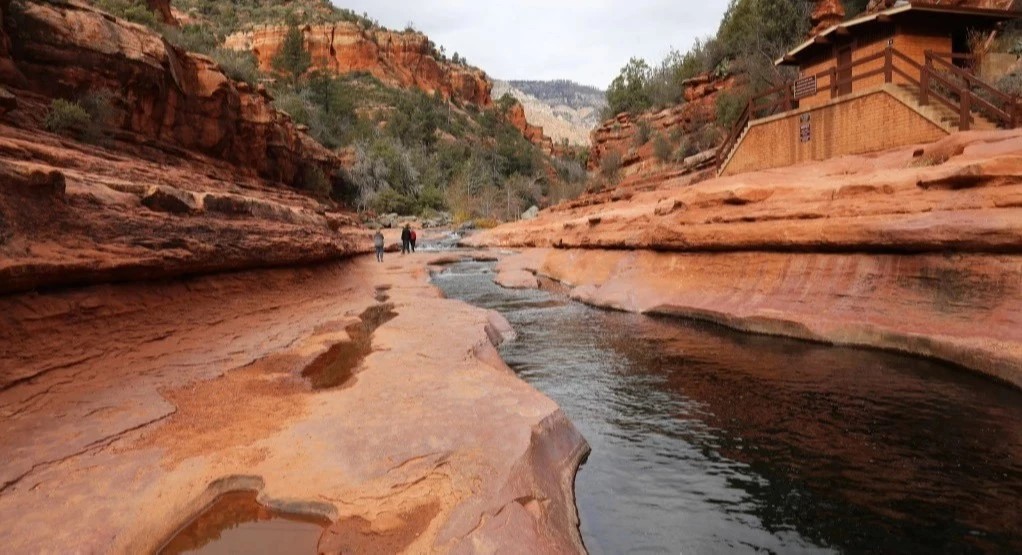 If you have a dog, then you know that one of the best things ever is getting to experience new adventures with them out in the world. Unfortunately, not all parks or attractions are dog friendly, so we have compiled a list for you with a few places throughout the United States that have areas that you're allowed to bring your pup.
Bend, Oregon
The first place on our list is the lovely Bend, Oregon. Bend is one of the most scenic and beautiful portions of the Pacific Northwest. Bend is an extremely dog-friendly town, and it is chock full of all sorts of trails, ranging from mild in difficulty to more strenuous paths. The Deschutes River Trail is a gorgeous hiking spot along the winding Deschutes River that you are allowed to take your dog on. There are even a ton of areas that your fur friend can jump in the river to cool off on a hot day.
After your day of hiking, make sure to swing by Bend Brewing Company to grab a couple of their quality local beers in the outdoor grass area. There is ample space for your pooch to run around, play, and make some new pup friends. It is a win-win situation for everyone involved.
Sanibel Island, Florida
The next town on our list that is super dog friendly is Sanibel Island, Florida. Sanibel Island is located on the western coast of Florida and is famous for its spectacular beaches. If your pup loves the beach, you are in luck. Almost all of the beaches on Sanibel Island are dog friendly. Algiers Beach is one of the most popular spots for dog owners to head, as there are picnic and grill accommodations throughout.
Spend a wonderful day basking in the warm Florida sun, playing fetch with your dog in the water, having a picnic, and watching the sun go down with your pup by your side. If your pup gets a little too sandy, don't fret. There are outdoor showers all around the Sanibel Island beaches that both of you can rinse off at.
If you have some extra time in Sanibel, make your way to J. N. Darling National Wildlife Refuge. Leashed pets are allowed here, and you are likely to see large amounts of wildlife throughout the refuge. Your dog can possibly come face to face with his or her first-ever manatee here, too!
Sedona, Arizona
The region of Sedona, Arizona is next up on our list of dog-friendly areas In the United States. Sedona is world-renowned for its phenomenal natural wonders and canyons all throughout it. Slide Rock State Park is the perfect place for a dog that has more energy than you know what to do with. You guys are bound to have a superbly fun day exploring the red rock formations all throughout Slide Rock.
Sedona Dog Park is the only dog park in Sedona, but it is a great one. Let your pup run their heart out as you sit back and take in the unreal views of the giant fire-colored mountains in the distance. Luckily, there are more than enough hotel accommodations throughout Sedona that are pet friendly, as well. Creekside American Bistro is an exquisite spot in Sedona that gladly allows dogs on their outdoor patio. They even have a special dog menu that you can order from! Sedona is as dog friendly as it gets.
Check out this awesome road trip itinerary that routes you right near the Sedona region, too!
Austin, Texas
Austin, Texas may be known for their barbecue and music scene, but Austin is also one of the most dog-friendly cities in the whole country. Lady Bird Lake is an iconic spot in Austin that has a trail that spans 10 miles and offers immaculate views of the Austin city skyline. Your pup will likely enjoy watching all the kayakers and paddle boarders floating along in the lake here.
If you enjoy yoga, check out the "doga" that is offered in the city of Austin. Austin Doga strives to provide a way to incorporate your pup into your practice and create new ways to bond with them. After some doga, stop by one of the numerous pet-friendly restaurants or breweries to get a taste of the infamous Austin nightlife. Easy Tiger is always a reliable choice, with a creekside garden area you can relax in as you sip on a craft beer and your dog has their fun.
Gatlinburg, Tennessee
Last up on our list is Gatlinburg, Tennessee. Gatlinburg is a super fun and quirky town that is thankfully super dog friendly, as well. Gatlinburg is in the heart of the Smokey Mountains, so there is no shortage of trails available at your disposal here. The Gatlinburg Trail is rated as being a great option to bring your dog on. You will traverse through dense forests and along the Little Pigeon River on this trail.
You are even allowed to bring your pup on the Gatlinburg SkyLift to get to the top of Crockett Mountain for some out-of-this-world views of the stunning Smokies. There are many options of cabins throughout Gatlinburg that allow you to bring your pet, as well. Gatlinburg is a country town haven for people and pups.
This concludes our list of a few dog-friendly towns throughout the United States. The last thing you want to happen is to make a plan to bring your dog on your trip, to only find out the city you will be in hardly has any places that are pet friendly! Hopefully this guide has given you some inspiration for the next adventure you plan to bring your four-legged friend on!