Best Eco-Friendly Travel Supplies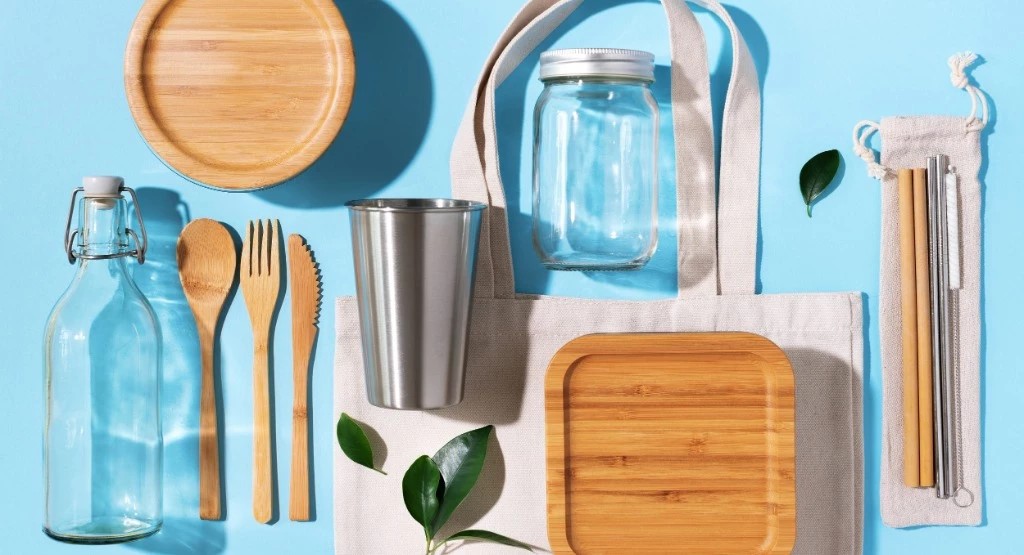 Having the opportunity to travel the world is one of the best joys in life, and many positive things are able to come out of getting out there and creating new experiences. Unfortunately, traveling does not come without any downsides, as traveling is not always the most sustainable of activities. Most of us that love to see everything that our vast world has to offer also realize the importance and responsibility that comes with maintaining and protecting this special planet. On the bright side, we have realized the impact that traveling can have, and there have been huge steps made that make getting out there and exploring a much more environmentally friendly act. If you're on the hunt for items that are more environmentally conscious, you're in luck. We have compiled a phenomenal guide for you that consists of some of the best eco-friendly travel supplies that can be found on the market today.
Reusable Water Bottle
No eco-friendly supply list is complete without mention of reusable water bottles. It is a no-brainer in this day and age to invest in a high-quality water bottle that will last you for years to come, because there is no real reason to deal with plastic water bottles from the store. It is so crucial to stay super hydrated, especially when traveling, so it is immensely wasteful to continuously purchase plastic bottles throughout trips. Hydro Flask makes extremely durable bottles that keep the contents either hot or cold for several hours or even days, or you can opt for a bottle like the LifeStraw Water Filter Bottle if you want to be able to fill up from any water source without any concerns of how safe it is to drink. Purchasing a reusable water bottle is one of the best ways to reduce unnecessary plastic waste while traveling.
Reusable Utensils and Straws
When traveling, dining out and getting take-out becomes quite the norm since not every accommodation comes with a kitchen. A huge way to help the environment in these situations is to have your own reusable bamboo utensils and straws so that single-use plastic silverware can be avoided. Bamboo is a highly sustainable material and is even biodegradable, which cannot be said about plastic. Such a small thing adds up so much, and it can seriously make an impact when enough people forego the wasteful plastic products. Everyone knows how harmful plastic straws are to the planet by now, so keeping a reusable straw on hand is ideal for those times that you need to use one.
Solid Toiletries
An easy way to cut down on the amount of plastic waste produced while traveling is by packing toiletries that do not come in wasteful packaging. There are multiple companies out there that have created items such as solid shampoo bars, conditioner, toothpaste, lotion that are able to be conveniently packed away and will last a super long time, so you are not running to the market a ton of times throughout your trip to replenish your supplies. Not only are these types of products much cleaner for the environment, but they are generally more natural in their ingredients and better for our overall health, too. A bamboo toothbrush and biodegradable dental floss are two other everyday items that can be swapped for their plastic alternatives not only while traveling, but at home, as well.
Reef Safe Sunscreen
If you are an avid traveler, it is likely that you spend ample time having adventures in the outdoors. Some sort of SPF is crucial to keep your skin from becoming damaged from the sun over time. If you spend a lot of time in tropical destinations, reef-safe sunscreen is the best option if you want to take extra steps to be kinder to the environment. Many of the biggest sunscreen brands out there are chock full of harmful ingredients that are not safe for the precious and fragile coral reefs and marine life found in our magnificent oceans. Luckily, this has been realized and sunscreens that are safe for the coral reefs are sold at most stores nowadays. Coral reefs are imperative to keep our planet alive and thriving, so everyone should do their part in being as kind to them as possible.
Collapsible To-Go Containers
A simple way to reduce waste exponentially is to invest in a set of collapsible to-go containers. As it was mentioned above, dining out and picking up some take-out food becomes a regular occurrence when you are on the road. There are collapsible to-go containers on the market now from brands such as this set by Prepworks. Containers like these collapse into super transportable sizes, but then can expand to fit plenty of leftovers for those times you ended up with too much food. They are also great for certain places where you can forego the takeaway boxes that quick-service places have and just use your own. Waste can be reduced astronomically by incorporating reusable to-go containers into your travel gear.
Solar Battery Pack
It is not uncommon to run into the issue of suddenly having no battery on your devices and nowhere to charge said devices when traveling. Solar battery packs are becoming more popular these days, which is fantastic for our tech needs and the environment. As long as you are somewhere that gets enough sun, you can charge up your battery pack that will provide plenty of juice to your various devices outside whenever you get the chance. Not only are these solar chargers great for those times when you're in a situation with no outlet in sight, but they happen to be friendly to the environment, as well. Less electricity used and more solar energy harnessed equals a happy Mother Earth.
Microfiber Towel
Lastly, investing in a good microfiber towel to bring along on your travels is a fantastic idea if you want to show the Earth a little bit more love. Microfiber towels are awesome because they are more antimicrobial than regular cotton towels, which means they last longer between washes. Microfiber towels are also lightweight and compact, and they are able to absorb more water and dry a lot faster than cotton towels, too. Less laundry means less water and energy wasted, and you can abstain from using cotton towels that you often have to rent at certain hostels or the ones you are provided at hotels.
Other Tips
We have covered some of the best environmentally travel supplies on our list, but there are some other wonderful steps that can be taken towards lowering your carbon footprint even more.
Use eco-friendly methods of transportation whenever possible, like bikes or public transport.
Shop for your food at local markets when it is possible and bring along your own reusable tote bags to carry what you end up buying.
Go out of your way to recycle when you're able to.
Hopefully this guide has provided you with plenty of inspiration and at least a few ideas when it comes to being more environmentally conscious when on the road. Traveling is an absolutely incredible thing, but it comes with a responsibility to take care of the magnificent planet that we have the immense fortune of having the ability to explore.