The Top Autumn Destinations to Visit in the US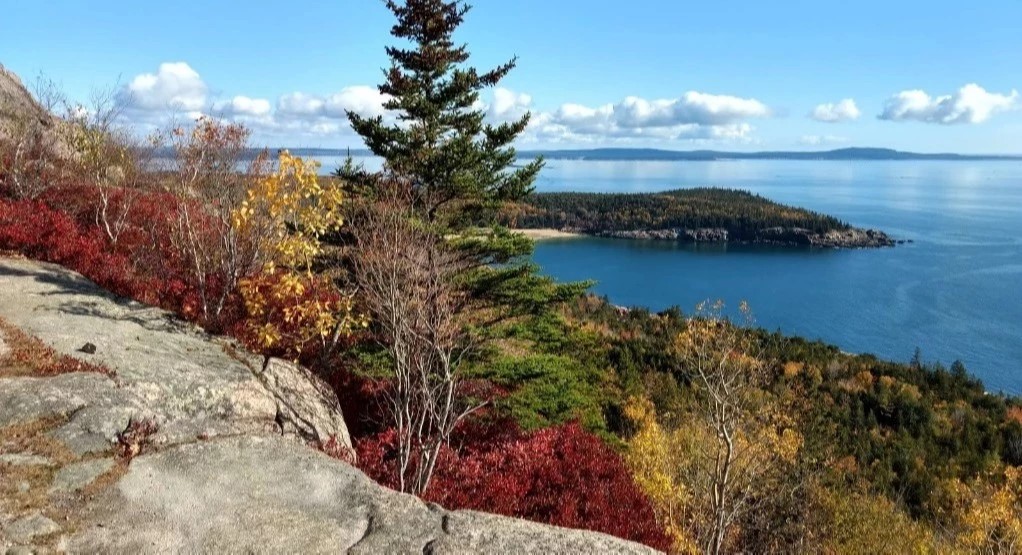 Autumn has officially arrived, which means it's time to pull out your warmer attire and to get outside to enjoy the cool, crisp weather this season brings. Most people who are avid travelers excitedly wait for the fall, as it is counted as one of the most beautiful seasons that one can enjoy while traveling. In autumn, we get to see nature change color in the most spectacular way. The leaves change from bright green to vivid orange, red, and gold. While many people tend to plan their travels during the fall in the northeast region of the country, there are still many places throughout the States that are just waiting to be discovered through your eyes. We have rounded up for you the best autumn destinations to visit within the United States for every type of traveler.
Huntington, New York
Huntington is one of the best and most picturesque places to visit in New York. It was founded in 1653, and it is located near the north shore of Long Island. There are many places you'll want to see throughout Huntington. While you are visiting, the top location that you won't want to miss is Caumsett State Historic Park Preserve. It has numerous trails to choose from that are filled with the most beautiful trees, making it a top-notch experience for hikers and lovers of nature.
Bar Harbor, Maine
Bar Harbor is one of the most beautiful places in the entire country – or arguably in the world. It has many beautiful natural areas to visit, such as Acadia National Park and Baxter State Park. While visiting the parks during the autumn, you will get to see the true and vibrant colors that this season brings.
There are also many beaches in Maine to visit. There are almost 10 different beaches you can visit with your family and friends. While it may be too chilly to enjoy your typical beach activities this time of year, they still retain their immense beauty and make for a great way to spend any extra time you have while in the area.
Eastern Shore, Maryland
The Eastern Shore of Maryland is known for being a fantastic place to visit for people of all ages and for those that enjoy any kind of lifestyle. It's practically impossible to not instantly fall in love with the beauty and scenery that's present in this portion of Maryland. The Eastern Shore is comprised of about 10 different towns, all with their own unique charm and appeal. While visiting the Eastern Shore, don't pass up the opportunity to take long, leisurely strolls so you can truly enjoy the autumn weather while you are here.
The Poconos, Pennsylvania
The Poconos is also known as the Poconos Mountains. It has some of the most amazing and breathtaking forested peaks, lakes, and valleys. Each year, many tourists make their way to visit the eastern edge of the region for the Delaware Water Gap National Recreation Area, which is chock full of wildlife, amazing river shorelines, and one of the most beautiful recreation facilities.
You and your family can also enjoy your morning walks on the various trails, which also connect to the eight spectacular waterfalls. There are also many resorts in the area where you can enjoy skiing when there's ample snow.
Taos, New Mexico
Taos, New Mexico, is a phenomenal autumn destination, as it is a wonderful sight to see and offers many opportunities to explore the great outdoors in some ideal weather. Within Taos, you can discover the Enchanted Circle Scenic Byway, which is an 84-mile drive that winds you through stunning forests and near a number of extraordinary mountains.
While you are visiting Taos, you can also enjoy the different autumn festivals that they hold here where you will get the chance to live like a local and try out several different types of food.
Franklin, Tennessee
If hiking is your thing, then an ideal destination for you is Franklin, Tennessee. Franklin has some of the most perfect weather this time of year that will make an 11-mile trek through the Smoky Mountains an experience like none other. You will also get to see and enjoy the numerous waterfalls that are scattered throughout this region.
In Franklin and the surrounding areas, you will see that the territory is covered with different trees such as oak, maple, and poplar, making the whole experience full of the most beautiful and scenic colors.
Aspen, Colorado
Aspen, Colorado is known for its amazing aspen trees that change into fall colors that are more perfect than you could ever imagine. For this reason, it's vital that you see it for yourself if you love experiencing new destinations where you can be outside and sightsee in the autumn. Before the winter season arrives and the ski season starts, all travelers can enjoy an assortment of activities while enjoying the breathtaking views here.
Travelers that arrive from different corners of the world also love to make a stopover at the Maroon Bells, which are two striking mountains in the Elk Mountain Range, to take in the magnificent scenery, as it is truly one of the most indescribably beautiful spots one can ever experience in a lifetime.
It can be argued that the best time to visit and experience most places in the United States is during autumn, as this is when you can spend more time outside and enjoy the cool and comfortable weather while out on any trails or ambling through quaint towns. Fall offers us the perfect opportunity to get out and explore places both near and far, and to create lasting memories to be reminisced on for years to come.