The Ideal Way to Spend 3 Days in Chicago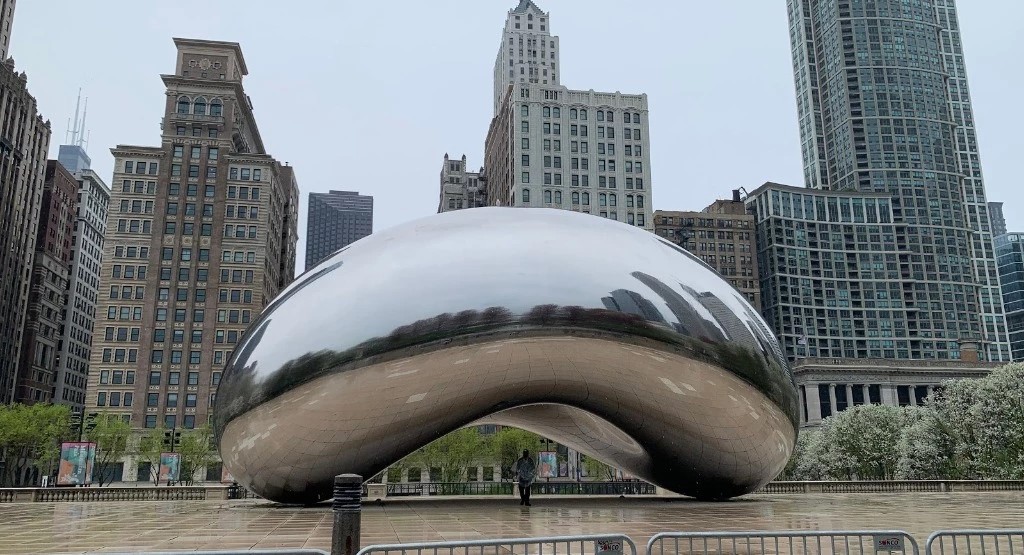 Chicago has everything a big city should have – world-class museums, lively shopping areas, wonderful entertainment choices such as improv and blues, scenic locations on Lake Michigan, and a plethora of nightlife scenes. It is a lively city that feels very vibrant, and with the right 3-day Chicago itinerary, you can see the best of the city in just a few days!
The city is constantly changing, and there isn't a single hour of the day when there aren't at least ten different and exciting things to do. On top of the cultural and artistic activities that take place during the year, Chicago's music and food festivities go around the year.
Day 1
The Art Institute of Chicago
The Art Institute of Chicago, which houses one of the country's most spectacular acquisitions of impressionist and post-impressionist art (as well as works from a variety of other genres), houses more than 300,000 works from all over the world in its permanent collection. There are paintings from the Byzantine period as well as paintings from only a few decades ago. The Art Institute's displays include everything from European armor to the Thorne Miniature Rooms, which display interior design and furnishings from the late 13th to early 20th centuries in Europe and America.
In addition to its permanent collection, the Art Institute presents traveling exhibits that explore a wide range of subjects and feature a wide range of artists and genres.
Recent tourists have praised the Art Institute of Chicago for its outstanding collection. The museum's impressionist collection, which includes works by popular artists such as Van Gogh, Monet, and Renoir, is highly praised by art enthusiasts.
Millennium Park
A trip to Chicago will be incomplete without a visit to Millennium Park. This 24.5-acre space, located just north of the Art Institute of Chicago, is used to display cutting-edge art, architecture, landscaping, and it even serves as a backdrop for concerts and festivals. The Crown Fountain and Cloud Gate, also known as "The Bean," attract the majority of visitors to Millennium Park. The Crown Fountain, designed by Spanish artist Jaume Plensa, has two 50-foot towers facing each other at opposite ends of a shallow reflecting pool. The LED screens in the towers portray the faces of 1,000 different Chicago people, who are closely aligned with spouts and appear to be spraying water on passersby. Cloud Gate, a 110-ton bean-shaped sculpture forged from stainless steel, was designed by British artist Anish Kapoor. The elliptical form of the Bean represents the Chicago skyline.
Chicago Architecture River Cruise
A tour to 360 CHICAGO or Skydeck Chicago will provide you with a good overview of the area. However, an architecture river cruise is a great way to learn more about Chicago's skyscrapers. You will get beautiful scenery and a historic perspective into well-known buildings like The Wrigley Building, the Leo Burnett Building, and the Fulton House while on a river cruise.
The Magnificent Mile
Make your way to The Magnificent Mile if you don't have any issues regarding the budget. Department stores and luxury retailers such as Saks Fifth Avenue, Neiman Marcus, Macy's, and Lord & Taylor beckon shoppers along this stretch of Michigan Avenue, which runs between Lake Shore Drive and the Chicago River. The Magnificent Mile also houses several high-end restaurants and hotels, including The Drake, a Hilton Hotel, the Four Seasons Hotel Chicago, and the InterContinental Chicago Magnificent Mile.
A walk down this street would appeal to architecture buffs due to its unequivocal array of structures. When walking around, look up for views of the Historic Water Tower, which is the longest-standing building on Michigan Avenue and survived the Great Chicago Fire of 1871. The Wrigley Building and Tribune Tower are two other notable structures.
Chicago's Panoramic Observation Deck
The 360 CHICAGO Observation Deck is one of the best ways to see Chicago's skyline and is one of the city's most well-known draws. 360 CHICAGO, once recognized as the John Hancock Observatory, is located on the 94th floor of the John Hancock Center and stands 1,000 feet above The Magnificent Mile. 360 CHICAGO is surrounded by floor-to-ceiling windows with panoramic views of the city; on a clear day, you can see for 55 miles in either direction. The interactive displays will assist you in recognizing various landmarks in your panorama.
Try 360 CHICAGO's TILT for a new perspective. Visitors hold on to handlebars in this mechanized space while the top of the room's windows stretches outward, tilting you toward the busy North Michigan Avenue below. If you'd rather not feel your heart skip a beat when admiring the view, stop by the cafe and bar for a cup of coffee, a glass of wine, a snack, or explore the gift shop for mementos.
Day 2
Grant Park and Buckingham Fountain
This area is often referred to as "Chicago's front yard." Grant Park is a 319-acre green space that extends from the eastern end of the Loop to the northern outskirts of the Near South Side. Grant Park is where you will find some of Chicago's most famous attractions, such as the Field Museum, the Art Institute of Chicago, and the Shedd Aquarium, so first-time visitors can plan on spending quality time there. There are also baseball diamonds, flower gardens, walking paths, and wide-open grassy terrain.
Buckingham Fountain is located in the heart of Grant Park. This layered water feature boasts 133 jets that blast water as high as 150 feet into the air throughout 20-minute choreographed shows, making it one of the world's largest fountains. The fountain's efficiency is enhanced by lights and music at night.
The Field Museum
This large natural history museum is known as the Field Museum, which comprises half an acre of Grant Park's Museum Campus and features numerous exhibits showcasing objects from various eras and locations, is a must-see for children. The Inside Ancient Egypt exhibit, which includes a three-story Egyptian tomb restoration and immersive depictions of life on the Nile, and the Restoring Earth area in the Abbott Hall of Conservation, where tourists can learn more about ecology through hands-on experiences, are two of the museum's most famous attractions.
This museum is said to have a lot to see, so plan on spending at least a few hours here. Consider buying a Chicago CityPASS or a Go Chicago Card, all of which provide museum access. A 3-D film is included in the Chicago CityPASS.
Shedd Aquarium
With about 32,000 animals, the Shedd Aquarium is one of the world's biggest indoor aquariums. You can feel stingrays floating under your fingertips, listen to sea lions bark, and learn about different species of turtles while you're here. A guide to Shedd Aquarium will take you through a variety of ecosystems, where you will see penguins, piranhas, sharks, and beluga whales – among other species. You will also pay extra for unique experiences such as animal interactions, feeding experiences, and behind-the-scenes tours. The aquarium's entrance lines are known to be lengthy, so it's best to buy upgraded tickets online or show up early.
Navy Pier
Navy Pier, which stretches out across Lake Michigan, provides lots of great family-friendly activities. The towering Ferris wheel (which stands at 196 feet tall) will certainly be the first thing you notice as you walk onto the pier; there's a swing-seat ride located here, too. After some thrills, the kids can practice their putting at the 18-hole miniature golf course or spend a few hours experiencing the Chicago Children's Museum, which has hands-on displays ranging from treehouses to firetrucks.
Chicago Skydeck
Every year, nearly 2 million people visit the Willis Tower's Skydeck Chicago, and it is easy to see why. Skydeck Chicago, which is located on the 103rd floor of the 110-story Willis Tower and offers stunning views of the area, is nine floors higher than 360 CHICAGO. On a clear day, you might be able to see Indiana, Michigan, Wisconsin, and other areas of Illinois outside of Chicago's borders.
Day 3
The Chicago Theatre
The red and yellow marquee of the Chicago Theatre, aside from Cloud Gate and Buckingham Fountain, might be one of the city's most recognizable landmarks. The Chicago Theatre, located on North State Street near the Loop's northern edge, first opened its doors in 1921 as an opulent movie theatre and concert venue. The theatre has welcomed major names including Duke Ellington, Diana Ross, Lewis Black, and it has even screened many blockbuster movies throughout its existence. Despite falling into disarray in the 1970s, new management and a complete restoration in the 1980s helped the theatre reclaim its former glory.
Lincoln Park Zoo
The Lincoln Park Zoo, 2 miles north of the Loop in Lincoln Park's North Side neighborhoods, is home to hundreds of animals including zebras, sloths, and hippos. The zoo's fuzzy (or scaly) companions can be seen in their native habitat: Visit the Regenstein Center for African Apes to see gorillas, or the Kovler Seal Pool to get up close and personal with harbor seals.
The zoo's omission of an entry fee, as well as the wide variety of mammal species found here, are both huge pluses. If you're traveling with children, visit the Farm-in-the-Zoo show, where they can encounter farm animals such as cows, pigs, and goats. Also, consider taking public transportation or a taxi to the zoo because parking is restricted in the zoo's lot, and parking fees start at $20 per vehicle for 31 minutes to 2 hours.
Wrigley Field
One thing you definitely need to know before visiting this city is how passionate Chicagoans are about their sports. Head north of the Loop to Wrigley Field to see the Cubs play baseball for a true taste of Chicago culture. This sports gem, which was designed in 1914 and holds the distinction of being the country's second-oldest MLB ballpark, will also appeal to history buffs (after Fenway Park in Boston).
Those who have attended a game at Wrigley Field say it is an incredible experience, owing in large part to the fans' fervor. If game tickets are unavailable, consider taking a guided tour of the ballpark. Basic tours run 75 to 90 minutes and cost $25 per person. Previous tour participants characterized the encounter as nostalgic, noting that they particularly enjoyed the stories told by the guides about the teams and fans.
There is certainly plenty to do over the course of 3 days in Chicago, and there is no way you won't enjoy every moment spent here. There's something in The Windy City for everyone, whether you decide to come here on a solo trip, with your significant other, or the whole family. There's a vibrancy that permeates the atmosphere of Chicago that will surely remain with you for years to come.