A Zigzagging Road Trip Along the Coronado Trail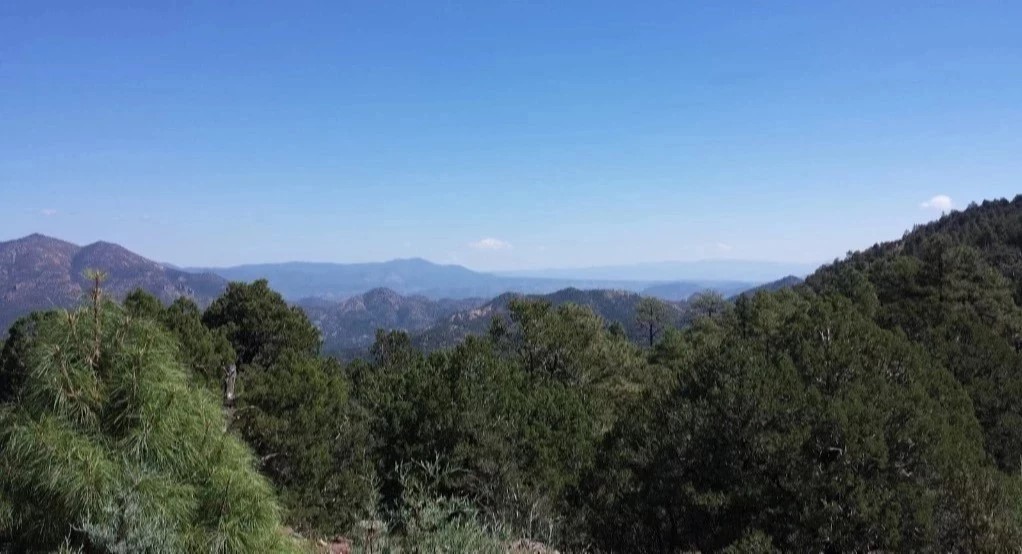 Many people might just think Arizona consists of desert and canyons, but it is absolutely one of the most scenic and beautiful states in all of America. The Coronado Trail is one ideal way to see an excellent portion of this state, as it stretches over 120 miles through eastern Arizona and boasts some positively phenomenal views of the natural wonders found here. Take a few days and head out on the winding Coronado Trail between the spring and fall to get a taste of all the beauty and outdoor opportunities that lie here.
Clifton to Morenci
The Coronado Trail runs a relatively straight shot north and south through Arizona, so we are going to start our road trip in the southern portion in Clifton and Morenci. Clifton is a deeply historical mining town that is definitely worth exploring. There are numerous museums and other historical sites, like the Greenlee Historical Museum and the Old Copperhead Train, which will give you a sense of what this small town looked like way back in the late 1800s. The mining industry completely changed how this region of Arizona developed, so it is fascinating to see firsthand how it all came to be.
Morenci is only a few minutes outside of Clifton, and it offers just as much history and exploration opportunities as Clifton does. Be sure to head over to the Morenci Mine, which is the largest copper mine in all of Arizona. This 3-mile-wide hole in the earth is quite the spectacle and will surely make you feel like a tiny speck from the observation area here.
Morenci to Blue Range Primitive Area
When you are done checking out and learning in the old mining towns, continue north for about an hour along the twisting roads (drive slow!), and if you are up for hiking definitely head out on the Pigeon Loop Trailhead. This trail is part of the Tonto Forest and is around 3.5 miles in length. You are guaranteed sweeping views of the surrounding mountains, canyons, and Roosevelt Lake along this trail.
When you have had your fill of hiking, continue along the snaking Coronado Trail and through the dense forests and towering mountains until you reach the Blue Range Primitive Area. This region is idyllic if you are craving an escape from the hustle and bustle of the outside world and need to hit the reset button with some of the most stunning natural surroundings. The Black, Blue, and San Francisco Rivers run through the Blue Range Primitive Area, and there are countless hikes to embark on that will offer incredibly breathtaking views of the lush spruce forests, flowing waters, and vibrant blooming wildflowers in the spring months. Lanphier Trail is a wonderful hike in the area that will take you through a multitude of different environments along its lengthy path, and it is doable to just complete a portion of it while still getting to see remarkable landscapes.
The Hannagan Meadow Lodge is a cozy and welcoming accommodation, and it happens to be one of the only places in the area to stay. This lodge will warm you right up with the rustic interior and friendly staff. There are no televisions in the rooms at this lodge, so you can fully unplug and become one with the immaculate natural surroundings here
Blue Range Primitive Area to Alpine
When you are well-rested and done exploring the Blue Range Primitive Area, drive along the eye-catching perimeter of the White Mountains and the encircling meadows until you reach the town of Alpine. This whole region is teeming with wildlife such as elk, golden eagles, and bighorn sheep. The countless streams and rivers that run through Alpine are chock-full of trout, so if you enjoy fishing you should definitely give it a try here.
Grab a delicious bite to eat at Foxfire at Alpine, where all of the food is made with love. There are lodges and cabins galore all throughout Alpine, so finding an inviting place to stay in this Swiss-style town should not be an issue. The Tal-Wi-Wi Lodge is a pleasant space that has positively stunning wilderness surrounding it.
Alpine to Springerville
The last leg of our Coronado Trail expedition is from Alpine to the northernmost portion of the route, which is Springerville. Along this segment of the trail, you will come across the nearly 11,000-foot Escudilla Mountain, which happens to be the state of Arizona's third highest mountain peak. Escudilla Mountain is an old volcano that strikingly stands out against the blue skies here. If the timing works out, catch a view of this mountain at sunset and break out your camera gear for some of the best scenery you will come across along this entire journey. There are numerous hikes you can set out on at Escudilla Mountain where you will be met with out-of-this-world views.
Once you reach Springerville, this is the end of the Coronado Trail. Within this town there is the Nelson Reservoir, which is a great spot that is encircled by mountains and is ideal for taking the boat out and trying your luck with some fishing. Casa Malpais Archaeological Park is a spot in Springerville where you can educate yourself all about the fascinating Ancestral Puebloans that are located here.
This concludes our voyage along the weaving Coronado Trail in the ever-so scenic state of Arizona. This road trip is the perfect opportunity to check out from the busy outside world and get a few days to spend in the serene nature that will welcome you along this entire route. The landscapes you will come across and the experiences you will obtain along this drive will surely hold a special place in your heart for years to come.