A Weekend Exploring the Beauty of Palm Springs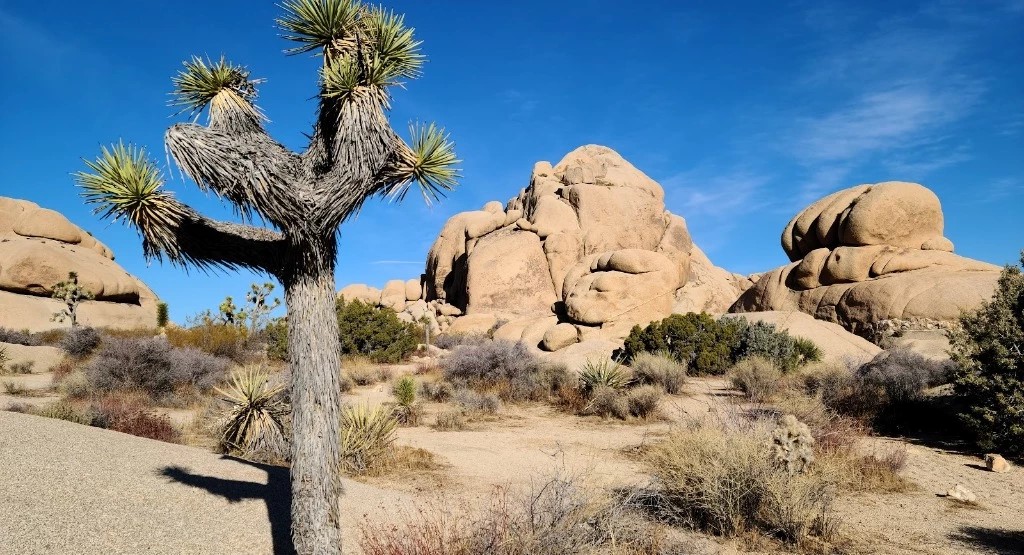 When it comes to weekend getaways, Palm Springs is a great destination for anyone looking for a fun and exciting escape. Palm Springs is so much more than a music festival destination – with its gorgeous landscape, rich cultural offerings, ideal weather year-round, and unique attractions, this city has something for everyone. Whether you're looking to explore the city's numerous galleries and museums or take in the breathtaking views of Joshua Tree National Park, this desert oasis is sure to provide you with an unforgettable experience. Keep on reading for some of the attractions you don't want to miss out on that make Palm Springs a must-visit for every kind of traveler.
Activities to Include While Visiting Palm Springs
Palm Springs Art Museum
Located in downtown Palm Springs, the Palm Springs Art Museum houses an impressive collection of contemporary art from around the world and an impressive collection of Pre-Columbian art. The museum also features interactive exhibits and workshops that allow visitors to explore new techniques and mediums. Some of the featured artists showcased here include Dale Chihuly, Henry Moore, and Stephen H. Willard. From incredible photography pieces to intricate sculptures and mesmerizing paintings, the Palm Springs Art Museum is full of gems and surely has something that will capture every visitor's eye.
Wind Turbine Farm
Just outside the city limits of Palm Springs lies one of America's largest wind farms—the San Gorgonio Pass Wind Turbine Farm. Take a tour through this massive wind turbine farm and admire the sheer size of these towering machines and learn all about how they generate renewable energy for the city. The views of these turbines set against the desert scenery are one-of-a-kind and alone are worth the visit!
Joshua Tree National Park
A short drive away from the downtown area you'll find the breathtaking place known as Joshua Tree National Park – a sprawling park of nearly 800,000 acres that's filled with rugged mountainscapes and Joshua trees that stretch as far as the eye can see. This national park is perfect for hikers who want to experience nature at its finest, with plenty of trails that offer stunning desert vistas along with opportunities to spot rare wildlife like coyotes and bighorn sheep. You can't go wrong by getting here early for an incomparably peaceful sunrise or staying later into the day for a glowing sunset – you'll hardly be able to believe your eyes at the sheer beauty this landscape possesses.
Moorten Botanical Garden
For those who love the tranquility that gardens provide as well as seeing and learning about plant species native to the area, Moorten Botanical Garden should definitely not be missed out on. Home to thousands of cacti species native to Southern California's deserts, Moorten Botanical Garden is an acre filled with colorful blooms and succulents. You can learn about their origins from the knowledgeable workers here, and the garden also features several sculptures made from local stones and other natural materials that add an artistic touch to your visit.
Tahquitz Canyon
If you're looking for more outdoor adventures during your stay in Palm Springs, then look no further than Tahquitz Canyon—a narrow canyon within the Cahuilla Indian Reservation that's full of towering cliffs and ancient Native American rock art scattered among its walls. There's a magnificent (but seasonal) 60-foot waterfall guests can hike to as well as a visitor center on the property with educational exhibits and artifacts so you can learn more about this stunning destination and the cultural significance of the region!
Have an Unforgettable Desert Getaway in Palm Springs
From awe-inspiring wind turbines to majestic Joshua Trees, there is no shortage of exciting things to take part in while visiting Palm Springs for a weekend! With its mix of exciting outdoor adventures and cultural attractions, it's no wonder why travelers flock here year-round for a relaxing weekend getaway in this beautiful desert oasis! Palm Springs will certainly provide you with incredible experiences as well as memories that will last a lifetime.