A Guide for Your Visit to Boston, Massachusetts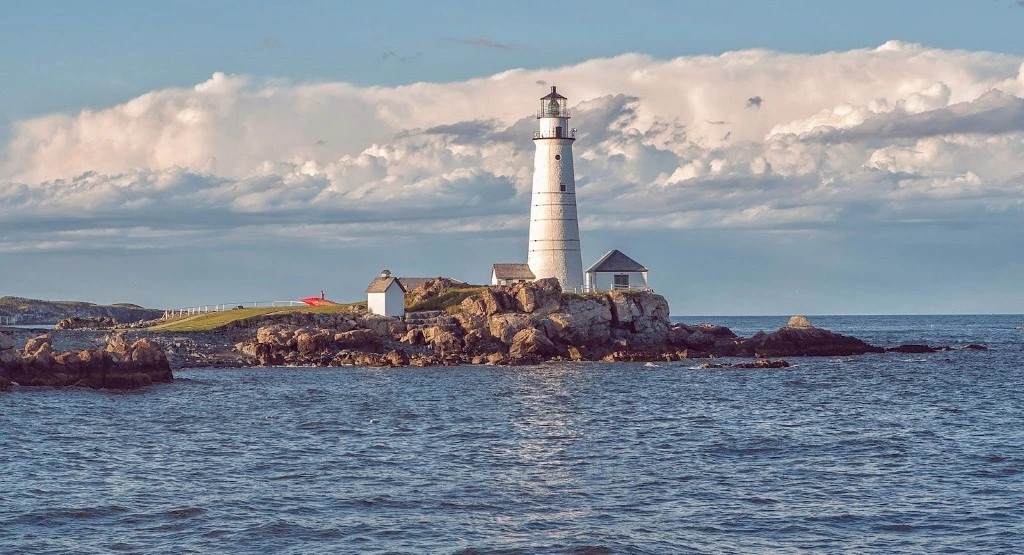 The city of Boston's must-see attractions highlight the city's nearly four centuries of history. Begin your journey with a walk along the Freedom Trail, which will take you to historic sites such as the Paul Revere House and Boston Common. Furthermore, visit the Museum of Fine Arts to learn about Beantown's artistic side, as well as its fashion taste on Newbury Street. If you enjoy baseball, you must see a game at Fenway Park, the home of the Boston Red Sox. Though knocking through your trip budget is easy in Boston, there are plenty of free activities to do, such as the picturesque Boston Public Garden and the bustling Faneuil Hall Marketplace.
Isabella Stewart Gardner Museum
Isabella Stewart Gardner bought land in Boston's Fenway neighborhood after her husband died in 1898 to construct a museum to display her magnificent collection of Italian art. Gardner moved into the fourth floor of the museum, which was modeled after the Palazzo Barbaro in Venice, in 1902 and began putting together her collection. Today, you may see the works of Italian artists such as Raphael and Titian in this Boston museum. The establishment also houses a collection of stunning European furniture, photos, sculpture, and rare books. The museum debuted a new expansion built by renowned Italian architect Renzo Piano in 2012.
You can visit the museum at your leisure or attend one of the many tours and talks, which take place multiple times a day and last between 20 and 45 minutes. The property is open from 11 to 5 everyday. On Thursdays, the museum has extended hours, and the museum is closed on Tuesdays. Adult tickets are $15 and include entry to all exhibits, as well as to the café and gift shop. Individuals under the age of 17 are allowed for free.
John F. Kennedy Presidential Museum & Library
This superb library and museum, which covers the life and struggles of President John F. Kennedy, is a must-see for any history lovers or supporters of America's 35th president. His presidential papers, as well as a plethora of Kennedy mementos, including re-creations of his Oval Office desk and the television studio where he debated Richard M. Nixon in the 1960 election, are on display, as well as his 26-foot sailboat. There's also a dedicated exhibit on the late Jacqueline Kennedy Onassis, as well as a re-creation of Robert Kennedy's attorney general's office from 1961 to 1964, exhibitions on the space program, presents from heads of state, and more.
The library is open from 9 to 5 everyday; adult admission is $14, while minors between the ages of 13 and 17 are $10. Children under the age of 12 are admitted free.
Museum of Fine Arts
You should aim to spend a large chunk of one of your days in Boston at the Museum of Fine Arts, one of the oldest existing art institutions. The museum houses one of the world's best art galleries, including the renowned Art of the Americas section. There are 53 galleries in this massive array that opened in 2010, showing prominent items from pre-Columbian periods through the twentieth century. The bright works of John Singer Sargent are one of the collection's highlights, and as you go further into the collection, you'll see his paintings hanging alongside those by artists like John Singleton Copley and Edward Hopper.
Plan your trip for a Wednesday after 4 or on certain open house days that occur year-round when there are no entry prices. Expect to spend $25 to enter if you don't arrive on a free day or have a City PASS or Go Boston Card. On weekdays after 3 and weekends, individuals that are 17 and under are admitted free.
Faneuil Hall Marketplace
Faneuil Hall Marketplace is made up of four buildings: Faneuil Hall, Quincy Market, North Market, and South Market, with Faneuil Hall being the oldest. Faneuil Hall, which was built in 1742 and is now part of the Freedom Trail, has a long and illustrious history in Massachusetts politics. Activists and reformers have stood on their public platforms here in the past, including Samuel Adams, who pushed for opposition to the British. In essence, it was here that Jonathan Mayhew eloquently declared "no taxation without representation" in response to the Sugar Act of 1764. Since Mayhew's announcement, the marketplace has grown to over 100 stores and restaurants.
The marketplace is free to roam Monday through Thursday from 10 to 7, and Friday and Saturday from 10 to 9.
Boston Harbor Islands National and State Park
Consider taking a ferry to the Boston Harbor Islands if you really want to enjoy some fresh air in the greater Boston area. There's so much to do and see on these 34 islands that are scattered in Massachusetts Bay, offering historic sites, hiking trails, beaches, animals, and more. Spectacle, Georges, and Peddocks are famous islands, but boats also run to Lovells, Grape, Bumpkin, and Thompson. The only way to visit any island is by a ferry – and the great news is that they are all free to utilize.
Old North Church
Most people who are familiar with American history have heard of Paul Revere's legendary midnight ride, during which he rode through town to warn residents of the approaching British troops. Revere gave commands at Old North Church before departing for Lexington. The church's sexton, Robert Newman, and vestryman, Captain John Pulling Jr., ascended the steeple and carried two lanterns as a signal (from Revere) that the British Regulars were definitely coming, but by seas.
The church is officially known as Christ Church, and it is rich with historic antiquities, such as North America's oldest set of change-ringing bells and chandeliers that were imported from England in the early 1700s. The pews also have a significant history; pew No. 54 was set aside for the Reveres.
The visiting hours of Old North Church varies depending on the season; from April to mid-November, it is open from 9 to 6, and from mid-November to the end of March, it is open from 10 to 4. Adults pay $8 to enter, while children aged 6 to 18 pay $4. Children under the age of five are admitted for free.
Fenway Park
Fans of America's favorite pastime should not pass up the opportunity to see a game at Fenway Park if your visit lines up with the season. Since 1912, this stadium has hosted home runs, stolen bases, and grounders as the home of the Boston Red Sox. Whether you believe in the mythical 1919 "Curse of the Bambino" or not, you should try to catch a game and see the initial design of the ballpark. Pesky's Pole, the right field foul pole named for former Red Sox player Johnny Pesky, and the 37-foot-tall "Green Monster" wall in left field are two must-see attractions within the park.
Many Bostonians are die-hard Red Sox fans, so if you're planning a trip during baseball season (April to early October) and want to see a game, purchase your tickets at least a few weeks ahead of time. Even if you're not a Red Sox or baseball fan, you may take a one-hour guided tour of the facilities, and visitors have reported that the tour was highly instructive and intriguing. Most tour tickets can be bought in advance online, but on game days, tickets for tours conducted three hours before a baseball game must be purchased at the field.
Boston Symphony Orchestra
Even if you're not a big fan of classical music, you definitely do not want to miss a session at Symphony Hall by the Boston Symphony Orchestra. The Boston Symphony Orchestra (BSO) first performed in 1881, and today it performs over 250 shows per year, ranging from Mozart-inspired family programs to conventional concerts and the Boston Pops, a boisterous production featuring singing and comedy routines from various celebrities. From September through May, the Boston Symphony Orchestra performs at Symphony Hall, before moving on to Tanglewood (in western Massachusetts) from mid-June to Early-September.
Consider taking a free tour of Symphony Hall if you can't get tickets to an orchestra performance. Tours are available in the fall, winter, and spring and include insights about the property as well as tour into the orchestra's members and conductors.
New England Aquarium
Beginning with the harbor seals who hang around just outside the ticket counter, the entire family will find plenty to enjoy at the New England Aquarium. Throughout the aquarium, you'll find tens of thousands of marine animals to study, as well as the Giant Ocean Tank that is located centrally. The coral reef environment in this four-story tank houses over 1,000 underwater critters. You'll see a variety of amazing aquatic animals such as green sea turtles, eels, and barracuda while you're here. The aquarium also has exhibits dedicated to penguins, sea jellies, and sea dragons, and there is even an IMAX Theater that you can catch an educational and captivating showing in.
The operating hours at the New England Aquarium vary based on the season and day of the week, but in general, the aquarium is open from 9 until 5, 6, or 7. Adult tickets are $27.95 and children between the ages of 3 and 11 are $18.95; guests with City PASS tickets or Go Boston Cards receive free entrance.
Boston Food Tours
Though Boston's food culture used to slack behind other prevalent vacation destinations such as New York City and Charleston, the city's large immigrant population and arrival of new chefs (including "Top Chef" alum Carl Dooley and James Beard Award finalist Cassie Piuma, among others) have arrived to the scene and have allowed it to flourish into a reputable foodie location. Seafood (particularly oysters, clams, and lobster) remains a mainstay of Boston cuisine, but if you want to learn more about the city's ethnic cuisine and specialty goods, sign up for one of the following city's food tours.
Off The Eaten Path Tours
Bites of Boston Food Tours
Boston Foodie Tours
Boston Pizza Tours
Boston, Massachusetts is one of those cities that truly has it all, from the history, food, and art scenes that are prevalent throughout. It's one of those places that has a charm unlike anywhere else that will leave you wanting to come back time and time again after your initial visit. It's safe to say that it's impossible to get bored while exploring Boston, and you certainly won't have that issue when you take the time to visit any of the incredible destinations we've gone over for you today.