Which National Parks are Requiring Reservations in 2021?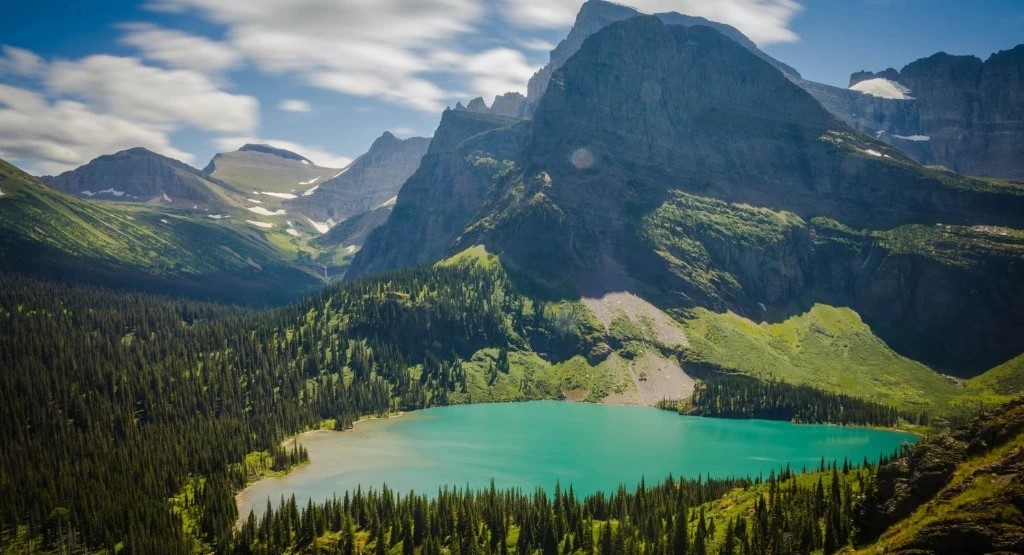 The summer of 2020 was an unprecedented one due to the unfortunate circumstances of the global pandemic, which caused closures and new limitations not only within businesses and popular attractions, but also at state and national parks, as well. The national parks saw an influx of visitors in 2020, since taking road trips and being outside were some of the activities to do that were on the safer side. People all over the country were going a bit stir crazy due to spending so much time at home, and a visit to a beautiful national park was the perfect way to remedy that. The parks throughout the US had to set restrictions to avoid exceedingly high volumes of visitors, and many implemented a reservation system to make this process as cohesive as possible. Some national parks are still requiring reservations this year as well, but we're going to make it easy for you to find out exactly which ones are and what their individual guidelines are.
Acadia National Park – Maine
While Acadia National Park in Maine is not requiring reservations for visitors simply coming to the park to enjoy the phenomenal nature located here, you will need one if you have plans to drive up Cadillac Mountain, which boasts astonishing vistas and is the place where the sunrise can be seen for the first time in the country each day. Guests are welcome to hike or bike up Cadillac Mountain without placing a reservation, but if you plan to drive up this 3-mile path, you will need to secure your place through the recreation.gov site. The reservation slots are required from May 26 until October 19, some are open 90 days in advance and the rest are available 2 days prior, and the cost is $6 per vehicle. The sunrise reservations have an entry frame of 2 hours, while the daytime passes have a 30-minute window. If you are unable to attend your reservation at Cadillac Mountain, guests are welcome to change their reservation date and time for no extra cost.
Glacier National Park – Montana
Glacier National Park is a breathtaking place that has one of the most scenic drives available in the country. The 50-mile stretch known as Going-to-the-Sun Road is a popular route to drive for the opportunity to see much of what the park has to offer. This road is pretty unavoidable if you're trying to get around Glacier National Park, so the park is requiring visitors to make reservations in advance if they have plans to drive on this road. The pass is $2, and visitors will also need to pay the park entry fee, which is $35. Visitors don't need to book a reservation if they already have a service reservation within Glacier, which includes things like camping, lodging, or a bus tour. The dates that the reservations are mandatory are from May 28 until September 6, and they can be booked through recreation.gov. Regular admission to the park does not require a reservation, as it is only necessary if you will be traveling along Going-to-the-Sun Road. Most of the reservation slots open 60 days in advance, and the rest become available 2 days prior to your preferred date.
Haleakala National Park – Hawaii
At the stunning Haleakala National Park in Hawaii, there has actually been a reservation arrangement in place since 2017. The magnificent volcano here is one of the best places imaginable to watch a sunrise, which in turn brings a lot of visitors to this spot each day – especially in the summer. Reservations for Haleakala National Park will be required between 3 and 7 in the morning during the summer, and these passes will cost $1 and will guarantee visitors a parking spot at the 10,000-foot summit. The reservation slots open 60 days prior to your desired visit date, and they can be made at recreation.gov. Reservations to get into the national park are not needed after 7 am if you just want to come enjoy the gorgeous environment that can be found here without seeing the sunrise from the mountain.
Rocky Mountain National Park – Colorado
Rocky Mountain National Park is implementing a new system to prevent congestion within the park, and it is effective starting May 28 until October 11. There will be two separate types of reservations, one that is specifically for the Bear Lake Road Corridor between 5 am and 6 pm that will allow guests access to the entire park as well as Bear Lake Road Corridor, and the other reservation slots are for the entirety of Rocky Mountain National Park between 9 am and 3 pm, except for the Bear Lake Corridor. There will be a 2-hour window available for visitors to arrive at the park, and you are able to stay as long as you'd like once you're in the park. The permits to the park are available starting on May 1 on recreation.gov, and the rest will be offered in staggered batches in the following months. This arrangement will ensure that the park does not get overly crowded, and so that more people can enjoy this breathtaking park in an organized way.
Yosemite National Park – California
Yosemite National Park started employing a reservation system last summer, which was still limited to when the park reached 50% capacity. The park even closed for some time in 2020, but this year Yosemite is allowing more guests in, as long as a reservation is made. Between the dates of May 21 and September 30, reservations can be made on recreation.gov each day at 8 am PST. The pass is $2 and is good for three days, although a fee to enter the park is required, as well. The reservation slots for Yosemite National Park go quite swiftly, so definitely be sure you're prepared and ready to secure your pass if you are keen on visiting this spectacular park.
Hopefully this guide has provided you with ample information regarding some of America's most popular national parks and the new procedures they have implemented as we go into the summer season of 2021. These guidelines have been placed to ensure safe and streamlined exploration for all of the curious wanderers out there, so be sure to snag your reservations if you have plans to visit any of these magnificent parks this summer.