Top Things to See and Do During a Weekend in Salt Lake City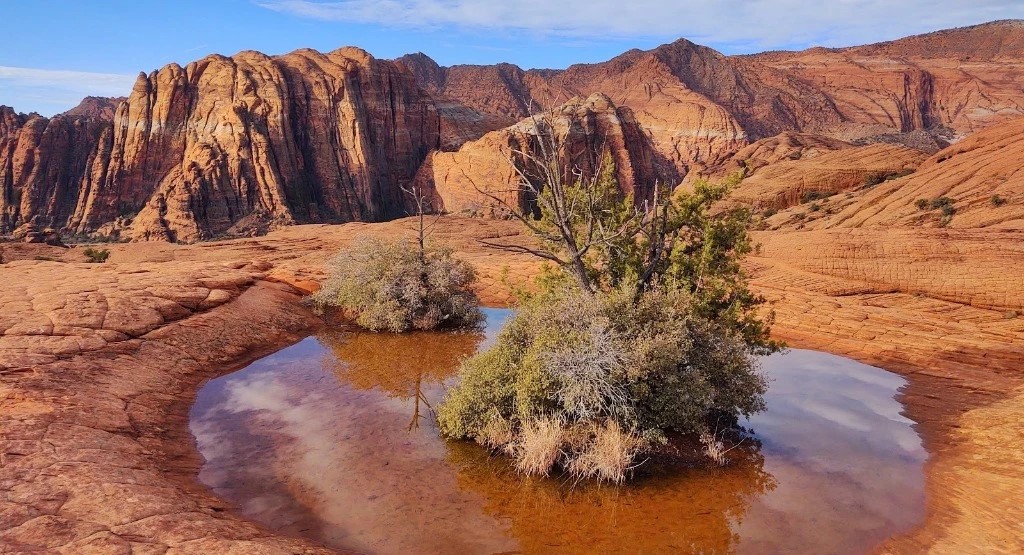 Salt Lake City is the vibrant and picturesque capital of Utah that has so many activities to enjoy and hidden gems to discover. If you're unsure of where to plan your next weekend getaway, definitely consider this mountain valley city! From hiking in the numerous natural areas to exploring the area's rich history and culture, there's something for everyone to enjoy here. We're going to take you through some of the top things to see and do during a weekend (or longer!) trip to beautiful Salt Lake City.
Red Butte Garden
First up on our list of things you can't miss out on when exploring Salt Lake City is Red Butte Garden, a gorgeous botanical garden that has an incredible array of themed gardens to observe and peaceful trails to stroll on. You'll have the chance to discover the Medicinal, Fragrance, and Four Seasons Gardens as well as the Floral Walk and Gardeners Corner, among several others.
One of the best parts of Red Butte Garden is the amphitheatre, which hosts concerts and other performances during the summer months. The garden also offers a number of educational programs and events, making it a phenomenal place to learn about the environment and horticulture. Overall, Red Butte Garden is a highly tranquil and serene destination that is certainly well worth a visit the next time you're in Salt Lake City!
Natural History Museum of Utah
The Natural History Museum of Utah is a must-visit destination for anyone, especially if you're profoundly interested in the natural world. The museum features a wide range of exhibits that explore the diverse and fascinating history of our planet Earth, from ancient fossils to modern-day ecosystems. Some of the highlights of the museum are the dinosaur exhibit, which showcases several well-preserved specimens, the anthropology collection, which displays artifacts and objects from various indigenous cultures, and the exhibit known as Sky, which covers subjects like the weather and astronomy. Whether you're a natural history buff or just want to admire the fascinating collections, the Natural History Museum of Utah should be near the top of your list of things to do in Salt Lake City!
Snow Canyon State Park
If you're looking for a beautiful and serene place in Salt Lake City where you can enjoy the outdoors and all it has to offer, then head to Snow Canyon State Park during your next visit. This state park is home to stunning red rock cliffs, sand dunes, and vibrant sandstone canyons. It's the ideal place to hike, bike, or simply enjoy a picnic surrounded by undeniable natural beauty. The park also offers a variety of other activities, such as rock climbing and horseback riding, so there's something for everyone to enjoy. You won't be disappointed by the breathtaking scenery at Snow Canyon State Park which is one of the best spots for enjoying the great outdoors in the region!
Capitol Theatre
If you have a deep appreciation for the arts, then definitely look into booking a show at the Capitol Theatre during your visit to Salt Lake City! This historic theater is located in the heart of the city and is a premier venue for concerts, plays, and other outstanding performances. The theater is known for its beautiful Art Deco design and excellent acoustics, making it the perfect place to enjoy a night out on the town. Whether you're a fan of music, theater, or just adore a unique and unforgettable night out, you'll surely love the experience that the Capitol Theatre provides!
Donut Falls Trail
To finalize your trip to Salt Lake City, embark on a hike along Donut Falls Trail for views you'll be eternally grateful you didn't miss out on. This 3.3-mile out-and-back trail is generally considered to be an easy route and will provide you with some truly gorgeous scenery of mountain forests and remarkable rock formations. The end of the trail will reward you with the beautiful sight of Donut Falls! When you finally see it, you'll understand the name of the trail as the water cascades down through a donut-shaped hole from the top of the cave. You'll undoubtedly want to hang out here at the waterfall for a while and snap some photos before making your way back. What a perfect way to end your adventures in Salt Lake City!
Plan Your Trip to Salt Lake City Today!
Salt Lake City is an excellent destination for a weekend getaway, and we hope we've inspired you with a few things to add to your itinerary the next time you visit! The city is full of fun activities to take part in and beautiful scenery to admire, and there's always something to do regardless of the time of year. It's also a great place to go if you are looking for a place to relax and enjoy nature without having to drive too far away from civilization. If you're on the hunt for somewhere new to explore, Salt Lake City might just be the perfect destination!