Tips for Traveling on a Budget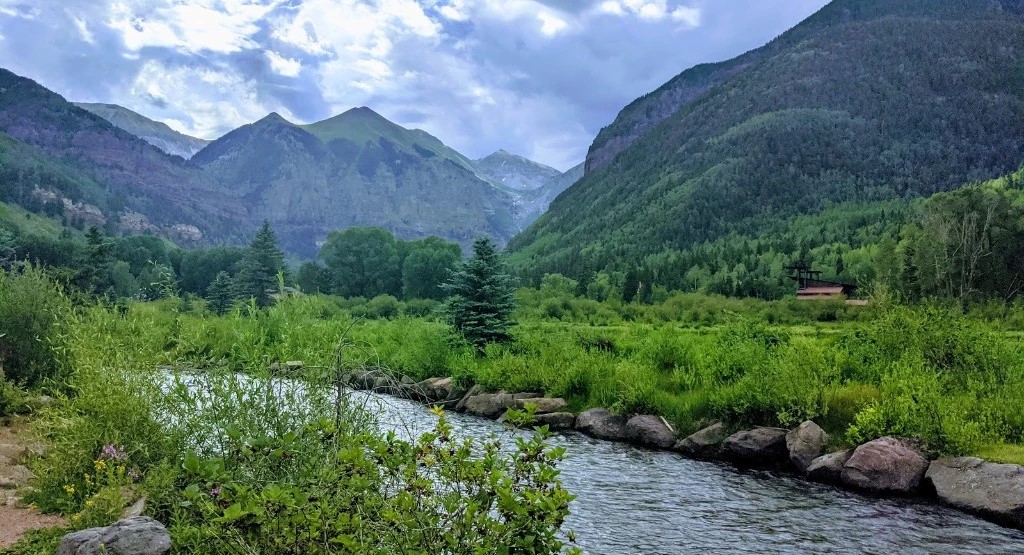 One of the biggest issues that people face when it comes to traveling is the tendency for it to be expensive, especially when you just want to go all out and eat at the best restaurants, stay at the most lavish hotels, and stock up on souvenirs for all your family and friends. While it's fun to travel this way sometimes, it's not always practical and some might get deterred from pursuing incredible trips because they're afraid of breaking the bank. Everyone should have the opportunity to travel and experience the life-changing moments that result from it. We've outlined 5 ways to help you plan your future travels so they're more affordable and stress-free.
Travel During Off Seasons
The wisest thing you can do if you're looking to save money while traveling is to ensure you book your trip during the destination's off-season. You'll have to do a bit of research ahead of time to see when that will be, and each place is different when it comes to this aspect. For example, some towns in Colorado or Utah are busiest in the winter months when people come to ski and snowboard, and early spring is when Florida's beaches and theme parks start to get super crowded. If you plan your travels accordingly and head to your destination when it's not at its peak of being crowded, you'll be able to save a ton of money on accommodations and flights, and you won't have to fight swarms of people when you're out and about – it's a win-win!
Avoid Touristy Destinations
The touristy destinations around the country attract tourists for a reason, and that's because there often are wonderful things to see and do in that area that you can't easily access anywhere else. A lot of times, though, these places aren't always worth the time, money, and stress that comes along with visiting them. Instead, you should take time to look into the smaller towns outside the busier regions, which often have just as much to do and enjoy as the busy parts. Doing this will allow you to have a more immersive experience in the place you end up visiting and a chance to appreciate the cuisine and pastimes that the locals favor while being kind to your wallet.
Take Advantage of Public Transportation
Most places in the US require some form of transportation that isn't a bike to get around since everything is often quite spread out. If you're in a small town, you should be able to get by just fine by walking, biking, or using rideshare services when needed, which would still be cheaper than renting a car. Otherwise, if you're in a larger city, there should be some form of public transportation such as trains, buses, or subway systems. Getting an affordable pass to use these transportation services will make your travels a breeze once you make yourself familiar with the routes, and this makes for a great way to see the city you're in without having to worry about navigating it yourself.
Visit Places with Plenty of Outdoor Activities
There is no better way to stay within your budget while traveling than going someplace with plenty of free or inexpensive outdoor activities to enjoy! Every state has amazing parks, you just have to look into them ahead of time to decide which ones you want to visit. Most state parks are typically $10 or less to enter, national parks are $35 or less, and there are always easily accessible trailheads around that are completely free to explore. If the weather just isn't cooperating during your stay, look into the local museums! A lot of museums around the country are free or at least have a day where entry is free or discounted, and you'll finish your trip having learned something you didn't know before.
Opt for Shared Accommodations
If you're really trying to budget as much as possible for your travels, opt for shared accommodations like a room in an Airbnb or hostel. These options are always significantly cheaper than renting a full place through Airbnb or a hotel room, especially if you end up visiting your destination during a busier time of year. Doing this will allow you to meet new and like-minded people that might have great suggestions on places to eat, the best coffee shops, and parks you don't want to miss out on. Better yet, you may even consider asking friends and family that live in or near the destination you're planning to visit! This will save you loads of time and money, and there's a good chance they'll be excited to show you around and give you the inside scoop on what to do and see.
Traveling luxuriously can be fun to experience once in a while, but doing it in a smart and budget-friendly way is typically way more rewarding at the end of the day. The experiences you'll have and the memories you'll end up making are really what end up being priceless, and the best things in life often really are free. You'll be able to take way more trips and have more exciting adventures when you travel on a budget, which is always the goal at the end of the day!