Tips for packing your suitcase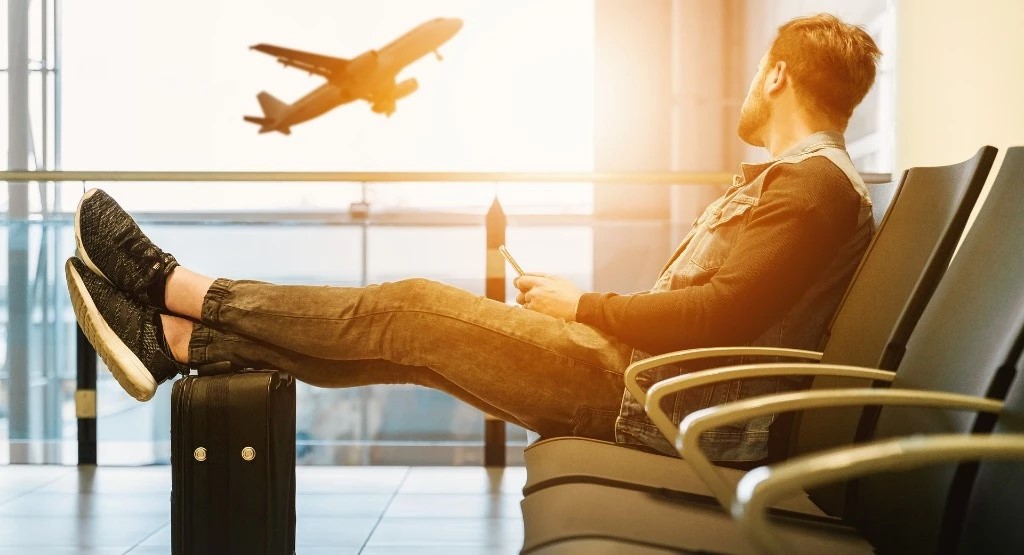 As any experienced traveler knows, it is better to pack light with certain essentials than to overpack your suitcase on a trip. After all, if you forget something, you can probably buy it in a pinch once you arrive at your destination. Today, we are sharing our tips on how to pack a suitcase in a way that keeps you organized.
First and foremost, check the weight limits and dimensions for suitcases and carry-on bags on your airline's website if you are flying. Before you even begin packing, make sure you measure your suitcases to get that peace of mind before heading to the airport. As dull as it sounds, it is also essential to create a packing list for yourself. Save it in a place where you can find it again, whether it's on a piece of paper or on your phone. Depending on where you're traveling, the length of the list could vary a little, but all packing lists should look pretty similar. Don't overthink the list; keep it simple and consider the main essentials such as clothing, accessories, shoes, toiletries, and electronic gadgets. After your trip, look back at your list and cross off the items you didn't use so you won't overpack in the future.
If you are going on a more extended trip, make sure you will have a place to do laundry. The fewer clothes you bring, the more it will cut down on the weight of your suitcase. There is no perfect way to pack clothes, but a common method is rolling up shirts that are wrinkle-resistant and folding the bulkier items like heavy jackets. Find outfits that are easy to mix and match so your wardrobe won't feel limited. Packing cubes are a great thing to consider as well. Some packing cubes come with a second zipper that compresses everything. For those kinds of cubes, lay your clothes flat instead of rolling them. All packing cube sets will come in various sizes and colors. These are a great way to keep your suitcase tidy throughout your trip. You can also use them to separate your dirty and clean clothes. The best part about packing cubes is that it saves a lot of time when you have to pack up to leave.
Pro tip: stuff all of your socks inside your shoes to save room.
When it comes to toiletries, it is best to think small and use reusable travel-sized bottles. If you are flying, fill up the shampoo and conditioner bottles ¾ of the way full and cut some cling wrap to cover the opening before replacing the lid to avoid leakage. You can also do this with lotion and sunscreen to lighten your load even further. Assemble a small bag of bandaids and simple medicines in case of emergencies too. If you have room to pack a full first aid kit, feel free to bring one. Put all your toiletries into one bag, so you know exactly where to find your stuff.
Pro tip: bring extra Ziploc baggies with you just in case.
Bring as few electronic gadgets with you as possible and always keep your electronics in your carry-on bag. The last thing you'll want to worry about is potentially losing your valuables. Consider getting a bag with multiple compartments to help organize your electronics to make your stuff easily identifiable. Charge everything at home before leaving, and bring any charging bricks, portable power banks, and cords you may need.
Pro tip: purchase devices that are compatible with wireless chargers to save room in your carry-on bag.
Now that you're ready to pack, where do you begin? If nothing else, remember that the most important thing is to put the heaviest items at the bottom of your suitcase. Do not leave them until the very last because that will make your suitcase top-heavy. For most people, the heaviest items are going to be shoes and toiletry bags. Next, add your clothes and accessories. You may have to do a bit of rearranging at this stage. Give yourself plenty of time to pack to avoid feeling overwhelmed.
Finally, remember to wear your heaviest shoes to the airport so you don't have to lug them around with you. To save money, store some snacks at the top of your carry-on bag. Also, remember to bring an empty water bottle to the airport. You will have to dump out the water anyway to get through security, and there will be drinking fountains available to fill up your water bottle inside the airport.
Pro tip: take a picture on your phone as a reference if you forget how you fit everything inside the suitcase.
Last but not least, remember to have fun and enjoy yourself on your trip. Vacations are supposed to reduce stress, so don't get overwhelmed if nothing seems to be going smoothly for you in the beginning. Just breathe and have a good time with your travel buddies.