The San Juan Skyway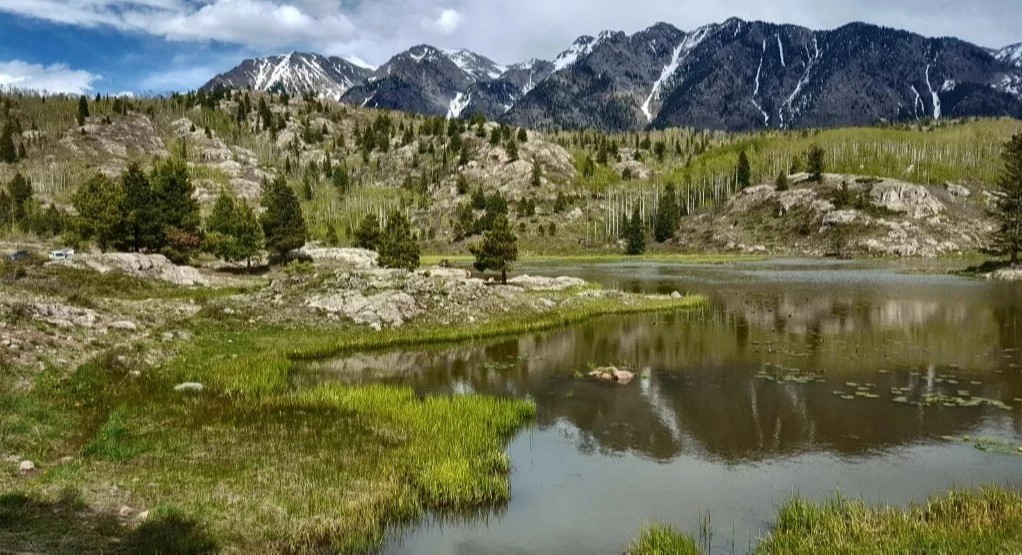 There are countless variations of scenic road trips you can take throughout the United States. A road trip is arguably the absolute best and easiest way to get the ultimate glimpse of this expansive country. The San Juan Skyway, also known as the "Million-Dollar Highway," is a 230-mile loop that winds through one of the most beautiful regions in all of Colorado. You will be at heights of over 7,000 feet during the drive and will pass by several of the state's massive 14,000-foot mountains (also called "14ers") and historic mining towns. You should ideally give yourself a weekend to drive this full loop, but it can be done in a single day if you happen to be short on time. This drive is like none other during the late spring or early fall. You should decide in advance if you feel you have a preference for either vibrant wildflowers or cozy autumn foliage and plan to make the drive in that window of time. Let's go ahead and break down an ideal itinerary to follow while embarking on this road trip.
Durango to Silverton
The first leg of the unforgettable San Juan Skyway will be from Durango to Silverton, Colorado. These towns are only about an hour apart and are both incredible historic gold mining towns. You can visit multiple historic sites in Durango and take the one-of-a-kind Durango and Silverton Narrow Gauge Railroad into the stunning San Juan Mountains. You are also able to enjoy portions of the mountainous Colorado Trail during your stay in Durango. After a few hours of hiking, swing by any of the various local breweries, such as Ska Brewing Co or Steamworks Brewing Company to refuel with some delicious food and drinks after adventuring.
On your way to Silverton, Colorado, you should make a stop at the relaxing Pinkerton Hot Springs to warm up if it happens to be chilly outside. Pinkerton Hot Springs is definitely a hidden gem in this region of Colorado.
Silverton to Ouray
Once you arrive in Silverton, seeing the Animas River is a must. The river is lined with lush spruce trees and is widely known for being a reliable area to fish in. Explore the old town of Silverton and even possibly take a tour of the Old Hundred Gold Mine to learn about the history of gold mining in this region of the country.
The span of road between Silverton and Ouray, Colorado is known as the "Million-Dollar Highway." This portion of the road received this nickname because it took a large chunk of money to build the 25-mile stretch, and it provides "million-dollar" views of the surrounding area as you drive. There may also still be a large sum of gold within the roadway. Once in Ouray, take a drive up to Yankee Boy Basin (especially in the springtime) to see breathtaking views of wildflowers in meadows surrounded by the San Juan Mountains.
Ouray to Telluride
There is an 85-foot waterfall called Box Canyon Falls in the town of Ouray that you will not want to miss. There are easily accessible walking bridges available to visitors who want to get a glimpse of the alluring falls and the strikingly blue pool it flows into. You can hike down into the canyon if you want a more up close and personal look of Box Canyon Falls, as well. There are more hot springs available at your disposal in Ouray, such as the Ouray Hot Springs Pool, that are encircled by massive mountains. You can honestly say you know peace after taking a soak in this natural hot spring.
When you hit the road again to reach Telluride, you will pass through the town of Ridgeway and past the incredible Dallas Divide Mountain. If possible, you will want to stop and take pictures of this 9,000-foot monstrosity.
Telluride to Cortez
Telluride, Colorado is arguably the best stop along the entire San Juan Skyway loop. Telluride has a rich history in mining that you can feel when paying your visit here. You will without a doubt want to embark on at least one hike while in Telluride. You can find the trail that leads to Bridal Veil Falls here. The Bridal Veil Falls Trail is nearly 5 miles and showcases the 365-foot falls down a steep rock face. Bridal Veil Falls is positively out of this world.
On your way out of Telluride heading to Cortez, you will have the chance to drive over the 10,000-foot Lizard Head Pass, past Mount Wilson, and past Wilson Peak. Mount Wilson and Wilson Peak are two of the fourteen "14ers" along the San Juan Skyway.
Cortez to Durango
The town of Cortez has some absolutely spectacular experiences waiting for you. Mesa Verde National Park is located here, and you will without a doubt want to take a day to explore this historic landmark. Mesa Verde is the oldest preserved archaeological site in the entire United States. Take in all of the history the ancient pueblos that have been around since at least the year 650 hold. This national park is absolutely remarkable.
On the last leg of our journey on the San Juan Skyway, you will be guided through the grand La Plata Mountains and back into Durango. Snag some tasty local cuisine and hit the Durango Hot Springs for one last calming soak before officially ending your exciting road trip through this marvelous portion of the Centennial State.
There is no wrong way to explore the gorgeous state of Colorado, but the San Juan Skyway does provide adventure-seekers with a pretty ideal route to see many of the wondrous sights throughout it. You are guaranteed to learn a fair amount about the abundant history in this region of the country, all while on an expedition with views like none other. There is no chance that you will regret road tripping along the San Juan Skyway!