The Most Wonderful Winter Destinations to Visit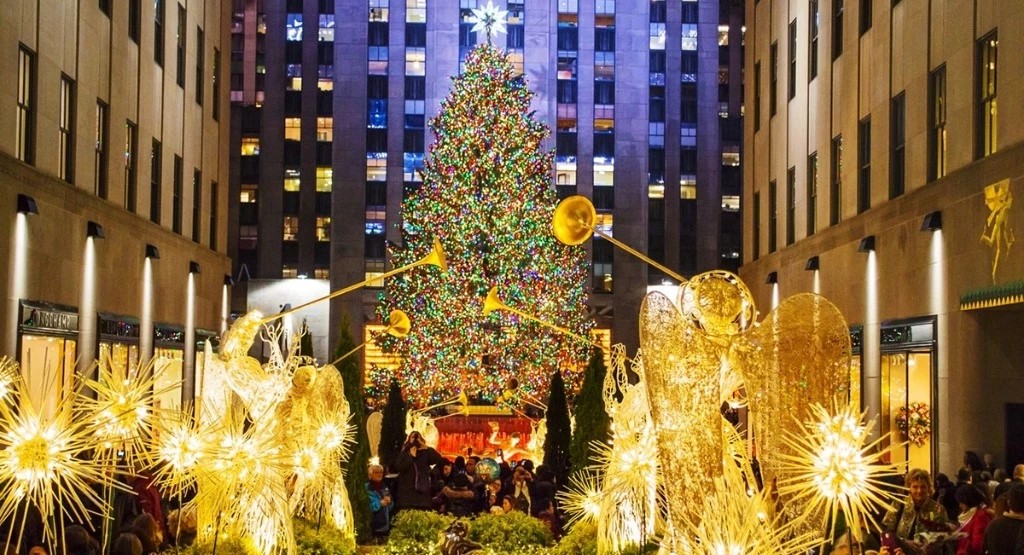 The United States is about as diverse as it gets when you're looking for the perfect place to explore during the winter and holiday season. There are locations that are warm and bathed in sunshine for those that want to escape the cold, as well as some of the most picturesque towns and cities that simply burst with charm once December rolls around. We have some perfect options listed in this article for adventure lovers, hikers, and those who want to see some of the most infamous cities in the US all lit up with holiday magic.
8 of the Best Winter Destinations in the United States
The Grand Canyon
The Grand Canyon is undoubtedly one of the best places to visit in the entire country, but what may be a little less known is that winter is actually one of the most perfect seasons to explore it. The skies are generally as clear as can be and the weather is comfortable enough to still enjoy sightseeing during the winter months. If you love adventure activities and are looking to explore somewhere new, then walking high along this 277-mile long canyon can give you an ideal chance to be immersed in breathtaking nature. The volume of tourists is a lot lower in the winter season, making it a great time to visit. Don't forget to cover bright Angel and North Kaibab while you're here. You can embrace the beauty of the beautiful rock formations and incredible vistas from the top. South Rim, Mather Point, and the village are among some of the best destinations here.
New York City
One of the best times to pay a visit to New York City is between December and March. While it's cold during this time of year, the city is at least not mobbed with as many tourists – and there's arguably nothing more magical than the Big Apple during the holidays. The celebration level is at its peak, and there are endless opportunities for sightseeing. There are many beautiful places like the Highline, Times Square, and Broadway to explore – and you of course don't want to miss out on stopping by Rockefeller Plaza to see the glorious decorations, the ice skating rink, and the infamous Christmas tree. If possible, plan a Broadway show for one of the evenings during your visit, and you can take your pick from the infinite restaurants in the city to dine at on your night out.
Maui, Hawaii
If you want to escape the cold and enjoy some relaxing time basking in the sun on the shores of the beach, then Maui could be the most ideal destination for you. You can admire scenic views while lying on your lounger or if you like a trip that's more adventurous, you can explore the rest of the island and even the reefs by hiking and snorkeling. Maui is a place for tourists who want to enjoy a warm atmosphere during the chilling winters. Visitors should take the opportunity to see the endless eye-catching views and enjoy the sunrise and sunset at Haleakala National Park. There are many destinations where you can explore the lovely beaches, but none of them can quite compete with Maui.
Mount Hood, Oregon
If you love mountain towns that become oh-so-cozy when winter arrives, Mount Hood is considered one of the top places that you certainly don't want to overlook this time of year. Located in northern Oregon, Mount Hood is a great place to head in the winter if you're looking to partake in winter activities such as skiing, snowshoeing, sledding, or simply creating some snow angels, Mount Hood is where you want to be. Mount Hood is a dormant volcano in the center of Mt. Hood National Forest, and there are several scenic spots in the area that are definitely worth checking out, such as Trillium Lake and Ramona Falls, which offer incredible views of Mount Hood in the distance. There are many warm and inviting lodges in this town to book your stay at, one of the most favored being the Timberline Lodge.
Houston, Texas
It's always a wonderful time when you get the chance to explore Houston, and even more so during the winter months. You can enjoy the fun environment this city has to offer and take advantage of joyful holiday activities with a visit here in December. There are many hotspots for magnificent dining and various styles of cuisine throughout Houston – and you definitely don't want to miss out on the BBQ. You can also visit the Houston Museum District and explore the architecture and history that's embedded in the city. Just an hour outside of Houston in Galveston you'll find Moody Gardens, which is a large establishment that has an abundance of winter and holiday activities to participate in each year. They have a festival of lights, a Santa Claus to meet, and ice sculptures carved into various plants and animals. While Texas might not immediately come to mind when deciding on where to travel during the winter, it's certainly full of so much charm and you won't have to worry about freezing, either.
Aspen, Colorado
Colorado is already one of the most undeniably beautiful states in the entire country, and Aspen is without a doubt one of the most lovely ski towns, as well. Aspen has a special charm year-round, but when the holidays roll around, this town truly turns into a magnificent winter wonderland. There are plenty of adventures to have in the area like skiing and snowboarding, but it's just as great to have a leisurely visit here that consists of strolling the enchanting streets and trying out all the local cafes and restaurants. Get nice and cozy and warm up next to the fire with some hot cocoa after a day of snowball fights or even dog sledding! There are plenty of different shops and boutiques to wander through if you're looking to pick out the perfect souvenir or gift, too.
Miami, Florida
Another perfect destination for the traveler who wants to enjoy some warmth, nightlife, world-class cuisine, and relaxation time during the winter is Miami. Miami has miles and miles of tropical beaches to lounge on, the ever so vibrant Little Havana, and the art deco district which gives visitors a great perspective of the 1930s era. Most travelers spend 3 to 4 days in the city, and it can be a wonderful destination for couples or families that are looking for a getaway. There's never a dull moment in Miami, and there is hardly a better time to visit than December and January, as the weather is flawless and the most popular areas tend to be less crowded this time of year.
Chicago, Illinois
Our last iconic winter destination on this list is Chicago. The Windy City does get cold this time of year, but the charm it withholds and the winter activities available certainly make it well worth it. Millennium Park – which offers ice skating this time of year – and Willis Tower are some of the top places to check out for all travelers, and the Magnificent Mile, which is decorated brilliantly for the holidays, is the most famous district within the city. The Lincoln Park Zoo holds a splendid festival of lights each year, with over 2 million lights shining throughout the grounds as well as carolers, ice sculptors, and light shows that are paired with music. You can also include a visit to some of the luxury stores and unique galleries in Chicago to really top off your trip.
This concludes our guide to some of the very best destinations throughout the US for winter travel. No matter what kind of vacation you're looking for, there's a location on this list for absolutely everyone. There's something very special about traveling to a novel place in the holiday season, and getting a glimpse at some of the most stunning towns and cities in the country during it can hardly be beaten.